Home of the Brave is the type of place where I would want to hang out on a regular basis. It's got a cool vibe and a kick ass menu. The first thing I noticed upon walking in, is the open window that overlooks King St. W, (as the restaurant is on the second floor). The second thing that grabs my attention is the food!!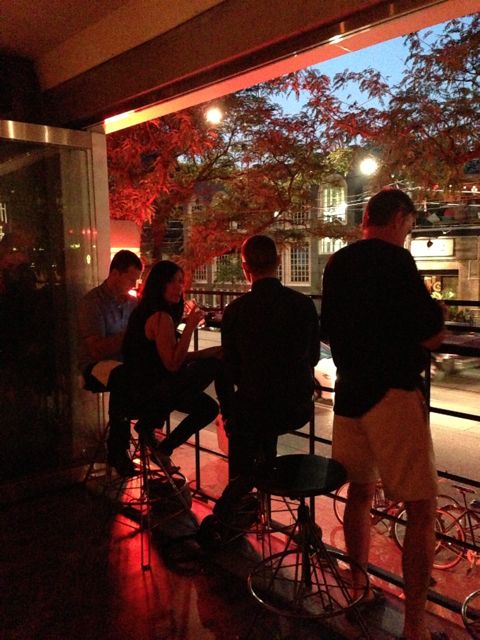 The menu TOTALLY appeals to me. Why? Coz there's plenty of unique items that you just don't see on too many menus in Toronto.  This is what I ordered.
A FRIED BOLOGNA SANDWICH – Bologna, house made (that's right – house made) american cheese, toasted pistachios, and spicy sour cream. Soon as I saw this item on the menu I knew that I was going to order it. Of course, I knew that I was going to split it too. Thankfully my blogger friend @nearafar was right there to help me out with the other half of this killer sandwich.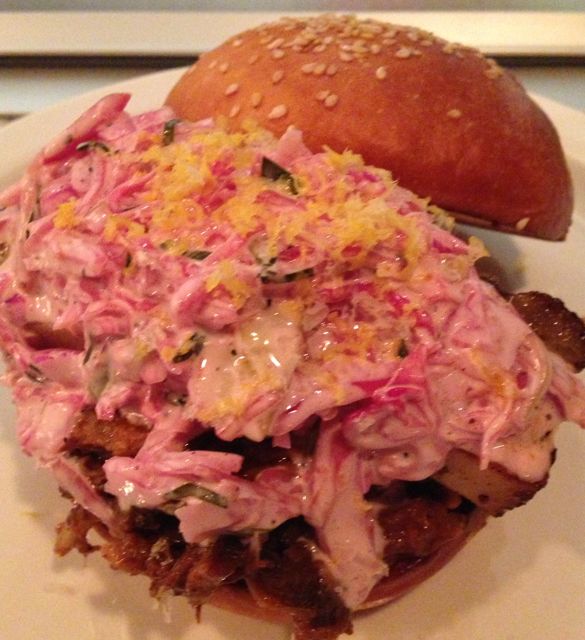 My friend also tried the Kentucky Fried Handshake Sandwich – Fried Chicken, Mayo, Iceberg Lettuce, Louisana Hot Sauce. Take a peek at this presentation. Is this not brilliant?
Guess what's hiding under the napkin?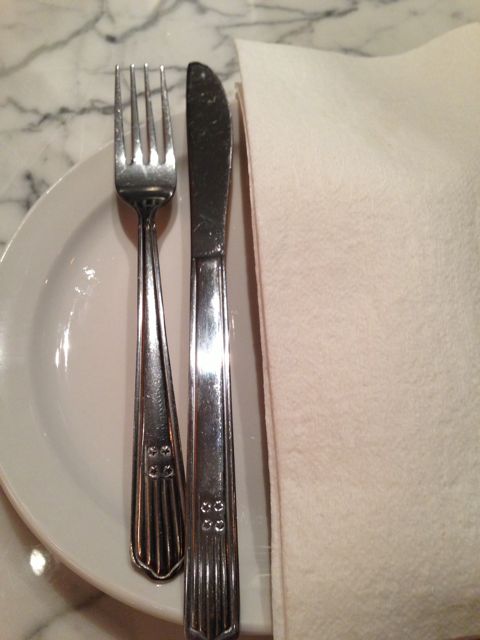 Next time I visit – this is what I'm going to order. Bones in a Bucket (Kansas City Rubbed Beef and Pork Ribs, Ranch Dressing, Celery and Carrot) and the Buffalo Cauliflower (this has my name written all over this dish…Beer Battered Cauliflower, Louisiana Hot Sauce, Ranch dressing, celery and carrots). Something tells me I'm going to try one of their famous cocktails too. (which they take seriously by the way).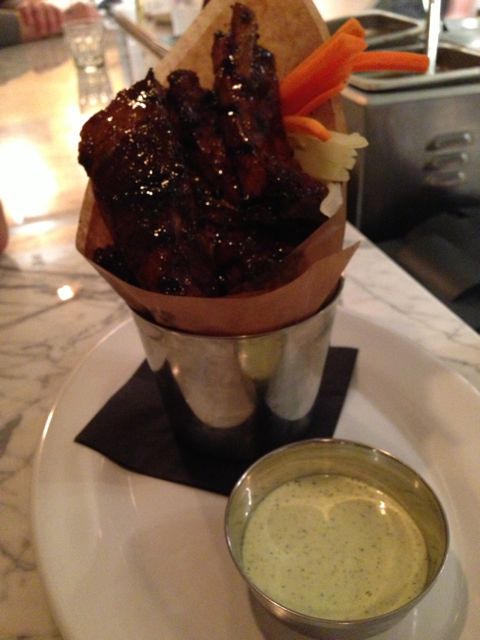 Congratulations to Andrew (from La Carnita) who is behind this new venture. I can't wait to return.
For more information:
Home of the Brave:  589 King St. W, Toronto, ON,  416-366-2736

Twitter: @theHOTB