I love to save money. Some of my friends would describe me as being "frugal" and it's true. I won't argue.
I've been like this since I was little. I just loved to save money and not really spend it! Now I spend it but I'm careful about how I spend it and think hard before making purchases.
Not to mention I do a fair bit of research to find out if I'm getting the best price.
Thankfully there's apps these days to help me accomplish this. Lately, I've been using RedFlagDeals.com (RFD) which is a leading deal-finding app and website that syndicates geo-localized bargains, and hosts user-generated forums to help Canadians find the best deals around.
Seeing as it's back to school season – I think this app will come in very handy for many households!
This app has many amazing features…take a peek: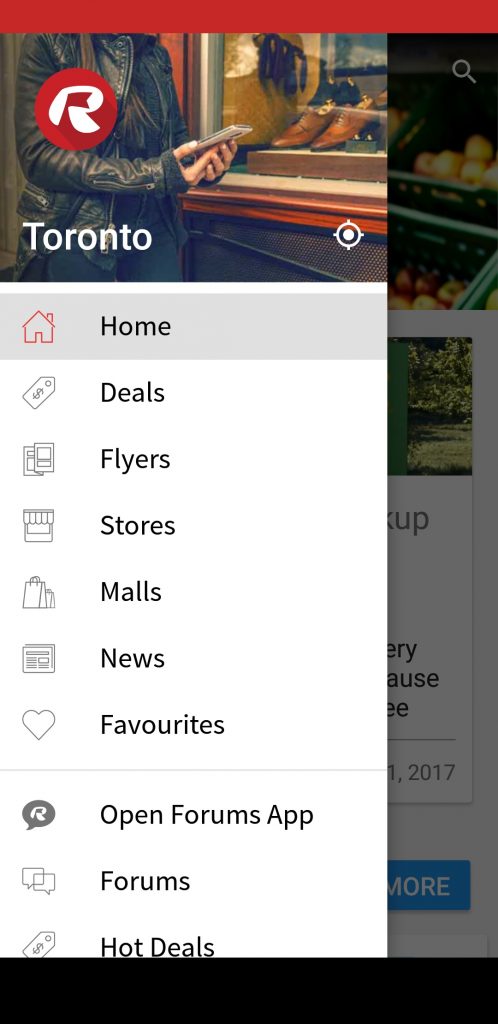 I can find all the hottest deals and more. Here's a few of my favourite features that are on this app.
-I'm able to personalize the deals (BRING IT ON!!) and flyers I'm looking for. For example, I live close to a Metro Grocery store so I can easily set that particular grocery store as a "favourite" so I can see all their flyers first!
-I have the ability to get the latest news, information and tips that matter to me. Here's a screenshot which demonstrates this. Love knowing what's going on with some of my favourite retailers.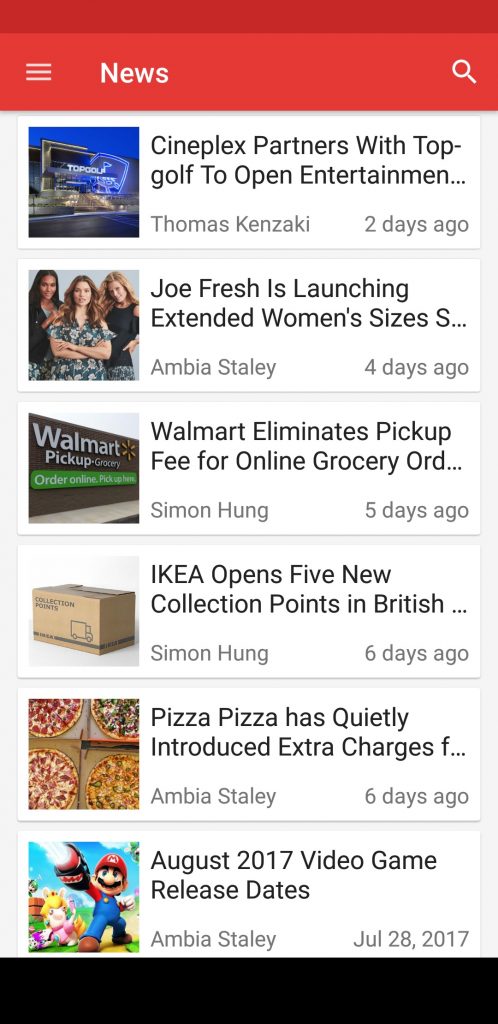 I'm also able to use a search engine that will feature freebies (yay) and coupons too. See the coupon at the bottom for the CNE? Well I know for sure that this freebie will interest many (many) people…including me!!!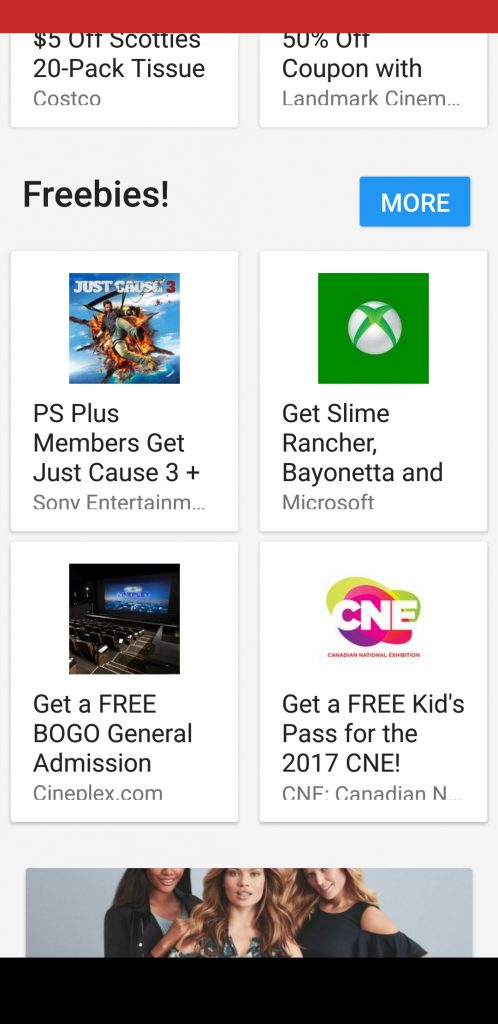 Hope you get a chance to download this app soon for the chance to save, save and save some more!
For more information:
Website: www.redflagdeals.com
Instagram and Twitter: @redflagdeals
Disclosure: I was compensated for this blog post however all opinions are my own