I know it's been a while since I've last written a blog post. Forgive me?
To get back into the swing of things (no pun intended), I attended a fun Rogers Cup event today at the Aviva Centre. It was the perfect event for me, seeing as I've been a loyal tennis fan since 1990!!
Here I am on Centre Court which is definitely not an everyday experience for me!!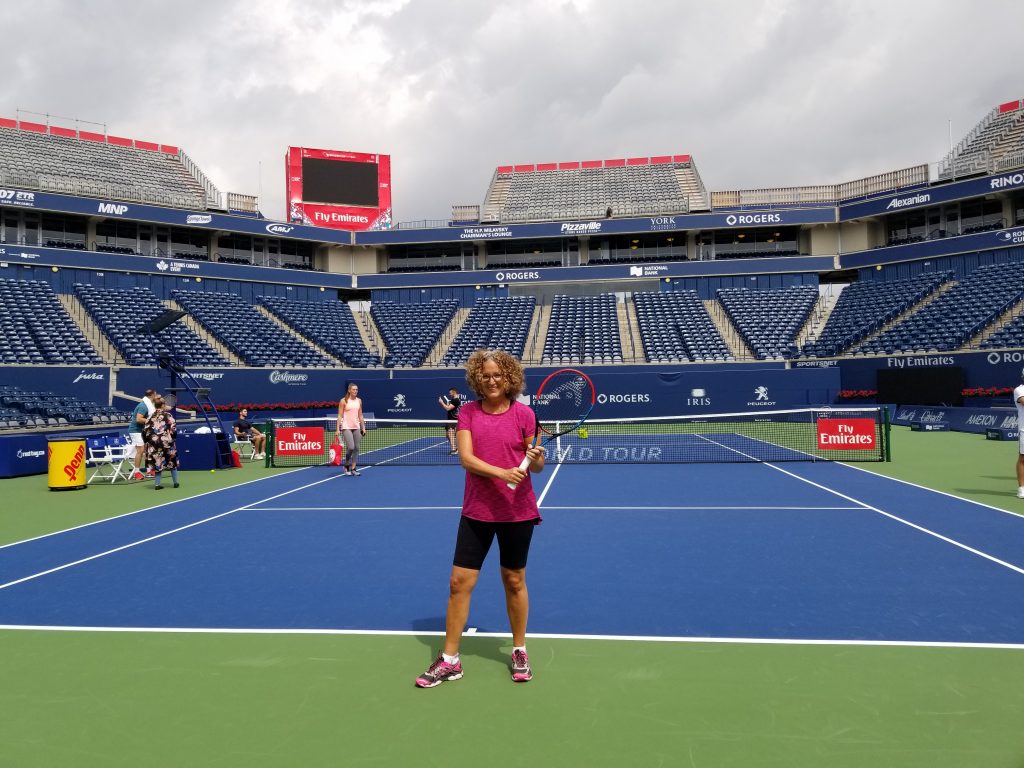 I found out that 19 out of the top 20 seeds will be playing at this years tournament which takes place from Aug 6 – 12th at Aviva Centre, York University.
One of those top seeds is Milos Raonic who was practicing on Centre Court. (squeal).  Of course I hung around to take a few photos and watch this talented player for a few minutes.
The event included:
-a tennis clinic
-a delicious lunch
-an informative presentation with Nanci Guest who is a Registered Dietician,  about sports nutrition and how we can incorporate Danone products into a healthy lifestyle
-a chance to hang out in the Players Lounge
Not to mention there was an incredible charcuterie board from Cheese Boutique.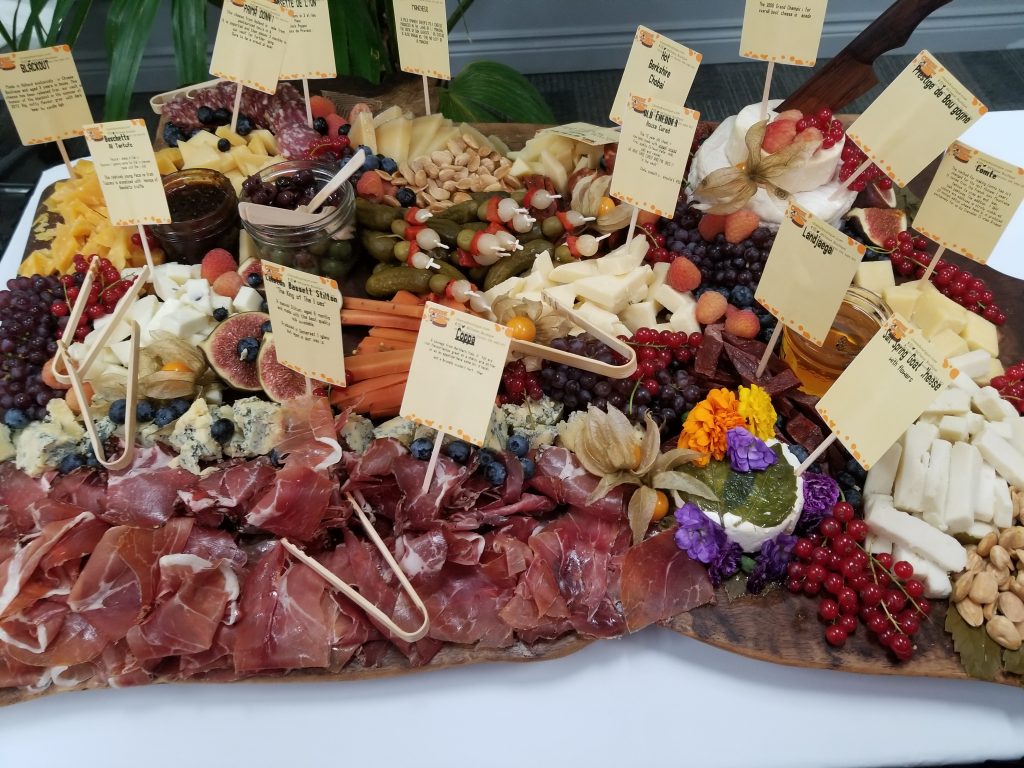 OK back to the Rogers Cup!! Please note that there's a 407 ETR Free Community Weekend, which runs August 4 & 5 at Aviva Centre and is FREE and FUN for the whole family. Many years ago, I use to take advantage of this free weekend and take my kids so they too could learn from an early age about this incredible tournament.
The event ended with some cool swag. Now all I need is to get back on the court!!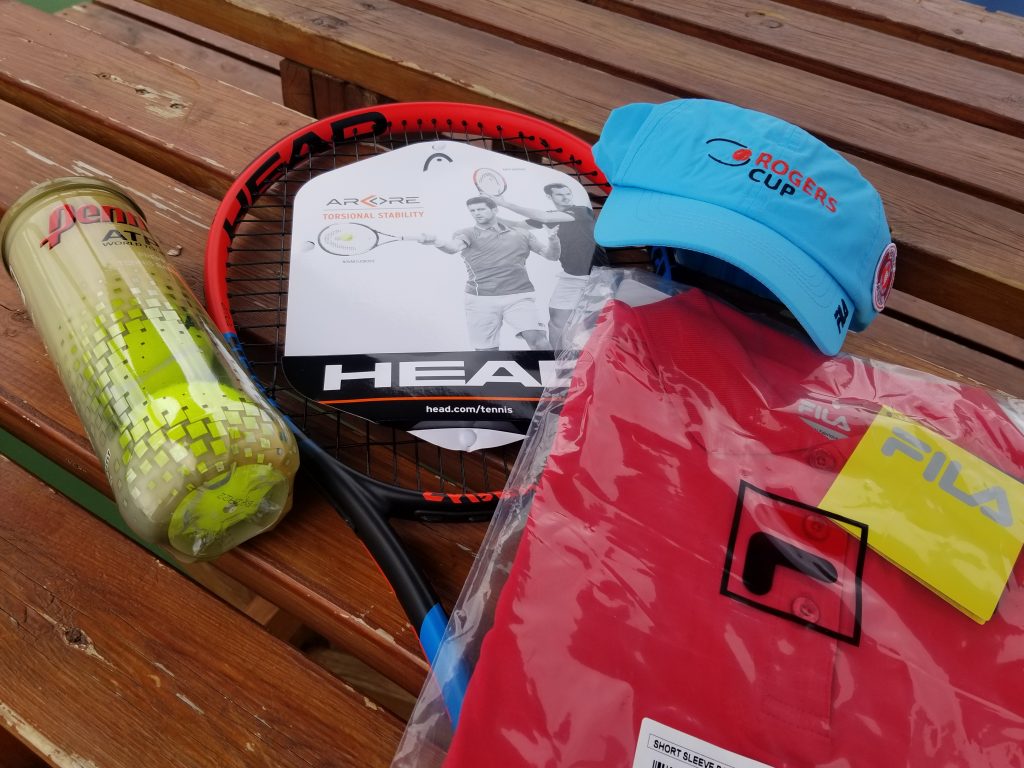 Would like to give a huge thank you to @RogersCup and @DanoneCanada for inviting me to this event. I was all too happy to take a day off work to attend!
For more information about this years tournament:
Website: www.RogersCup.com
Twitte and Instagram: @RogersCup
Facebook: www.facebook.com/RogersCup