Did you know that May 6th is World AS Day? I will admit that I didn't know but I'm glad that it was brought to my attention. True Story: I received an email about this important campaign right after an appointment I had with a massage therapist.
I'm hoping that this blog will help build awareness of ankylosing spondylitis (AS) during the month of May!
Lower back pain is a common health problem, often a result of everyday activities, such as sitting at a desk or lifting a heavy box. As a sales rep, I'm in my car a lot and have days where lower back pain is an issue.  Luckily for me, I've only been in mild discomfort. However chronic back pain lasting longer than three months could be a sign of a more serious condition.
Ankylosing spondylitis (AS) is a chronic inflammatory disease, and form of arthritis of the spine, affecting approximately 300,000 Canadians. AS occurs when the immune system mistakenly attacks healthy joints in the spine, causing stiffness and pain. While many associate arthritic conditions with old age, AS most commonly strikes people aged 15-40 – in the prime ages of their lives.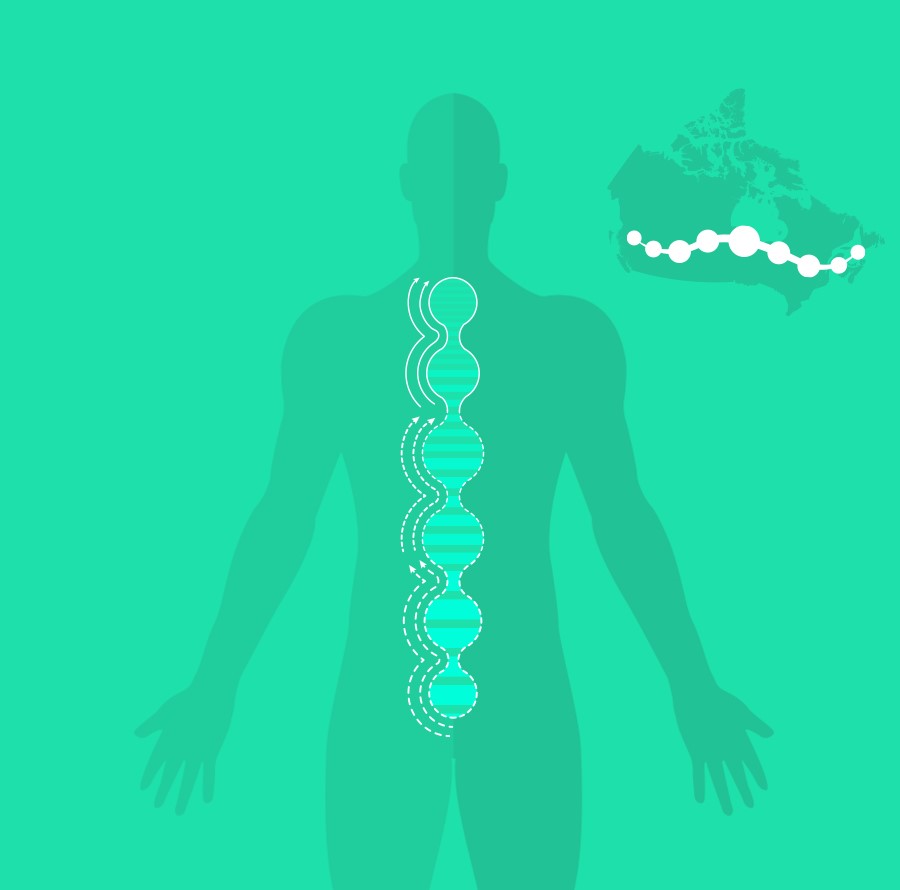 I had the opportunity to interview Deborah Campbell who was a busy young mother and avid runner when she was diagnosed with AS at the age of 38. After being diagnosed with the debilitating condition, her mobility was so limited she was confined to a wheelchair for a time. Today, Deborah has found a way to control her disease through a combination of medication, nutrition and exercise. She continues to run and this summer, she's entering the Canadian Death Race as a solo participant to raise awareness for AS.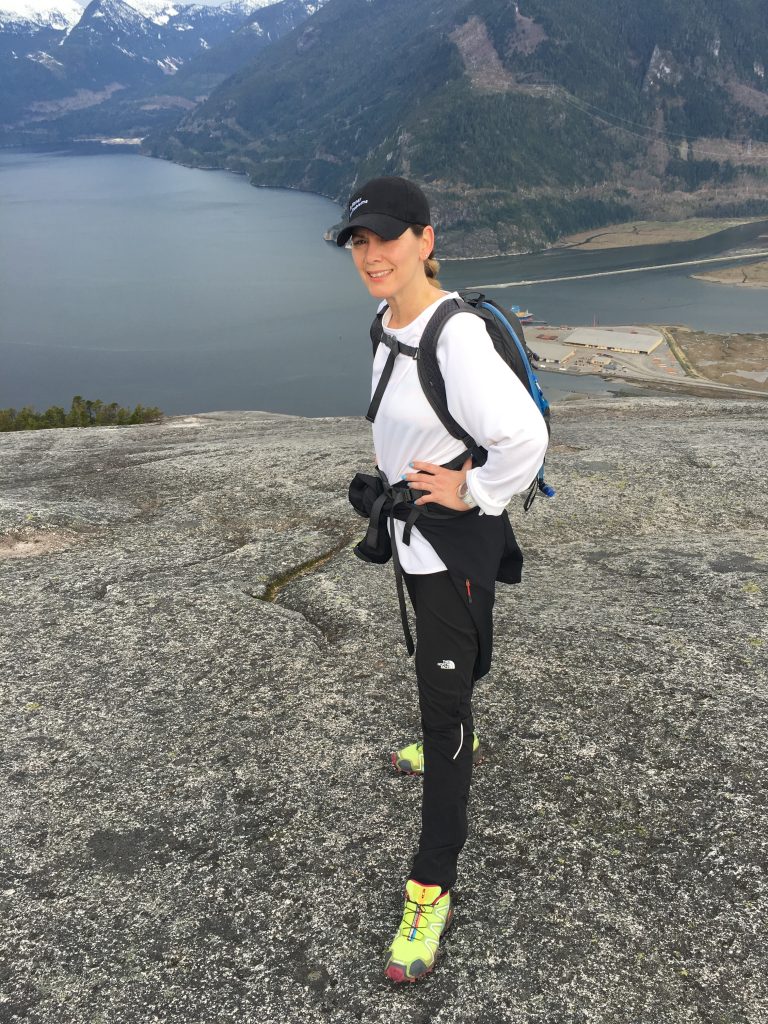 Question: How long did it take you to get properly diagnosed?
Answer: It took 3-4 months
Question: What type of doctors did you consult with during that diagnosis?
Answer:  I was very fortunate to have a General Practitioner who had a lot of knowledge in the area of Rheumatology. He sent me immediately to a rheumatologist, I was in to see her within a month. Had my MRI within 2 weeks.

Question: What type of advise would you like to offer to anyone with chronic back pain?
Answer: Get in to see a health care practitioner as soon as possible. Also, for me, I needed to keep stretching the best I could. Don't get stuck in the mindset if I can't do things. 
Question: Tell me how nutrition has helped you feel better?
Answer:  Nutrition has always been an important part of my life. I've been a runner for over 15 years. I know now what foods trigger flare ups. The better I fuel my body, the better my body responds to my physical activity and to my treatments.
Question: Do you also swim? I've heard swimming is great for people who suffer from lower back pain.
Answer:  No I don't swim. It has been recommended to me time and time again. It would be a great training tool along side my running for sure. I have to tell you though, I don't like public pools, and I don't like being cold. It's just one of my weird quirks. I will keep you posted once I make it to a pool. 
Question: Tell me more about the Canadian Death Race!
Answer: Ah, the Canadian Death Race. I have been wanting to do this event solo for over 14 years. It's a 125 mountain adventure race that has over 17000 ft elevation gain. It's held in Grand Cache, Alberta. You have 24 hours to finish. There are 3 cut off points along the course and 5 transition areas. It is a tough course. I've been fortunate enough to have already done 2 stages of this event as part of a relay team twice now. I'm doing it solo to bring awareness to AS, as well as to give a new definition to what someone can do with this disease . I've always said that I was going to define it, I didn't want the disease to define me. I'm monitored by my doctors and they are excited to see how I do. I run because I can. I run for those who can.
It occurred to me as I write this blog post, that I personally know quite a few people who suffer from chronic back pain and I know it's not been an easy road to recovery.
Here's to May 6th and raising awareness about World AS Day.  If you've had back pain for more than three mhttp://www.standuptobackpain.caonths, it could be a sign of inflammatory back pain like AS. To learn more about AS, visit: www.standuptobackpain.ca. 
Disclosure: I was compensated for this blog post however all opinions are my own.