When I found out that Nadége Patisserie was organizing a Croissunday, I immediately put it into my calendar. I even blogged about it before the event….that's how excited I was about this special day.
I thought I would make it to Nadége, first thing in the morning on Sunday. But my morning got pretty busy:  i.e  – watched the hockey game and had company for breakfast! This meant that I didn't arrive at their Rosedale location till around noon. Sadly I found out that they were sold out. To be exact, they were sold out by 10:30 am!! But the staff were truly lovely and I left with a smile on my face and didn't seem to mind driving another 20 minutes to get to their Queen St. location.
I was determined. Err… I was on a mission!!
Croissunday was indeed popular. The bakery was packed!
No wonder!!! There were 13 flavours in total and this was the first year that Nadége put on this event. Flavours like – Pistachio/Raspberry, Lemon, Apple Strudel, Beer, Black Squid, Cassis, Olive oil, Rosemary, Apricot and more!!
Here's what my croissants looked like before I tasted them.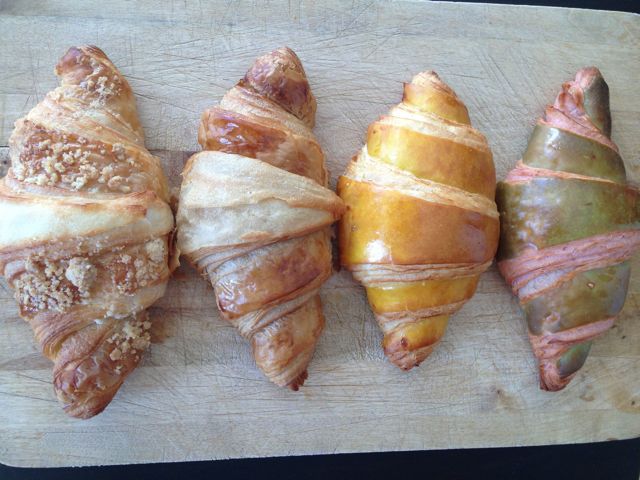 Here's what the croissants looked like when you split them amongst 5 people.
Here's what the plate looked liked AFTER they were inhaled.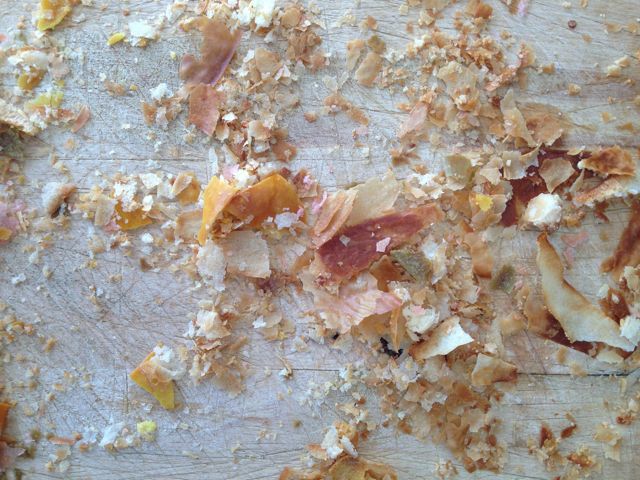 Congratulations to Nadége for a tremendously successful Croissunday!!  I hope this will become an annual event. Hint.
For more information:
Nadége – Rosedale Location :1099 Yonge St, Toronto, 416.968.2011
Nadége – Queen W. Location: 780 Queen St. West, Toronto, 416.368.2009
Twitter: @nadegetoronto