Many years ago, I bought a Garmin watch. Let's just say I wasn't impressed with my investment and actually blogged about how unhappy I was with it. I urge you to click here and read this blog  post that was written back in 2011.
Fast forward to 2016.
Fitness watches have changed. In. A. Big. Way.
First of all there is a huge range in fitness trackers and Best Buy carries a wide range of these fitness watches. Recently, I was lucky enough to check out the Garmin vivosmart HR Fitness Tracker with Heart Rate Monitor.
To be honest, I thought the best way to review this watch was to give it to a personal trainer at InsideOut Health and Fitness.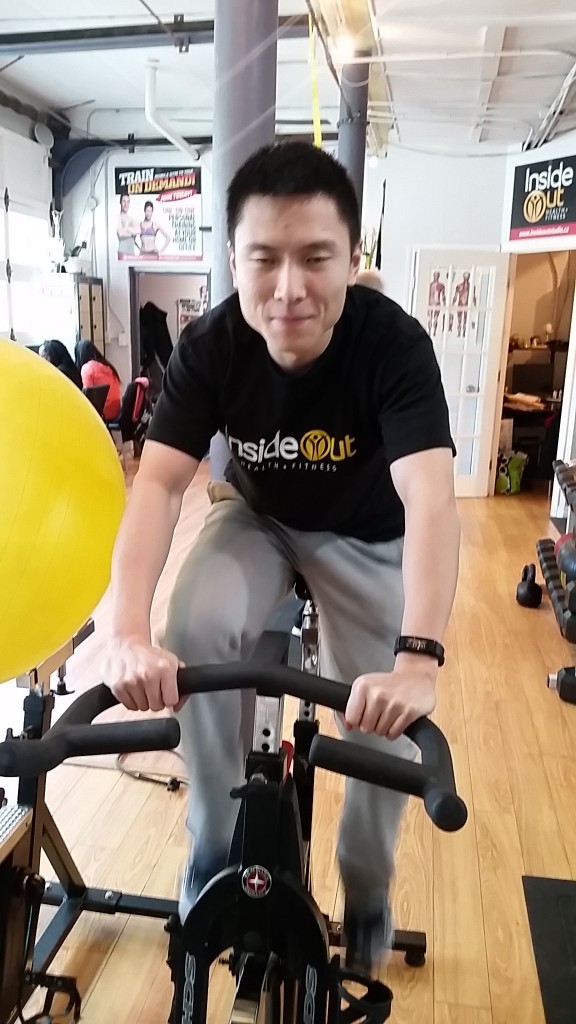 After wearing the watch for two weeks, I asked Weslely the following questions:
a) Did you like wearing the watch? What was the best feature?
Wesley: The best feature was the fact that you could track your heart rate throughout the day. Plus there's a graph with your  average resting heart rate.
b) Have you ever worn a fitness watch before? How does this Garmin vivosmart compare?
Wesley: No, but I have a HR (heart rate) monitor watch. The vivosmart is much more convenient compared to the watch.  The HR is much more accessible compared to the watch's press-hold-analyze for HR function.
c) Was it easy to figure out? i.e. was the watch USER friendly!
Wesley: Using the band itself is straightforward but using the connectivity functions w/ phone and Bluetooth and garmin activity app will require more tech knowledge
d) Would you recommend this watch to a friend or to any of your clients?
Wesley: The vivosmart is much better suited towards aerobic activity and it's great to track and time your runs and bike rides. Its uses are limited in the gym environment as the lack of a stopwatch function means the client or trainer needs another means of precisely tracking times of rest or activity duration.
e) As a trainer, do you think these watches help your clients achieve their goals.
It really depends on the goals. HR (heart rate) is a good measure for intensity of aerobic activity. Using the measure of estimated max HR. one can gauge the intensity of their activity using their heart rate as a percentage of their max HR. The clients I would recommend this device to are ones who are looking to track and improve their aerobic/distance training, running, biking, marathons or participating in ironmans.
The vivosmart does have good functions for tracking aerobic exercise and calories burned when combined with their smartphone app. Users looking to lose weight and track their daily activities would also benefit from the vivosmart functions. There is also a neat function to remind users to engage in activity or exercise if they have been sedentary for too long. This will definitely keep some users more motivated.
I would like to thank Wesley for his amazing answers and for wearing the watch for two weeks!
Wish me luck on my journey to getting back into shape. I'm hoping the watch will help me. It's my turn to wear it now!!  As you can see, Best Buy is a great source for fitness and hi tech trackers with lots of options available.
Website: www.BestBuy.ca
Twitter: @BestBuyCanada
Facebook: https://www.facebook.com/BestBuyCanada/
Disclosure: I was compensated and provided product for the purpose of this blog, however all opinions are my own