I was in Greenwich Connecticut for the weekend to attend a Bat Mitzva.  This means that there was a Friday Night Dinner, A Saturday Night Service/Party, and a Sunday Brunch.
I basically had FREE TIME between 10 am and 2 pm on Saturday. I knew that I was going to use that time to do something that involved FOOD!! (surprise surprise). The best way for me to experience A LOT of food in a short period of time was to head to Smorgasburg in Brooklyn, NY. I had been to this amazing outdoor food market four years ago on their opening weekend  and knew that it would even be bigger and better. I was right!
The first thing we ate was a RAMEN BURGER: This vendor is only 12 weeks old but a HUGE HIT with the public. I was also  thrilled to  have met Keizo Shimamoto (the guy in in the top right photo) who is the brain behinds this idea.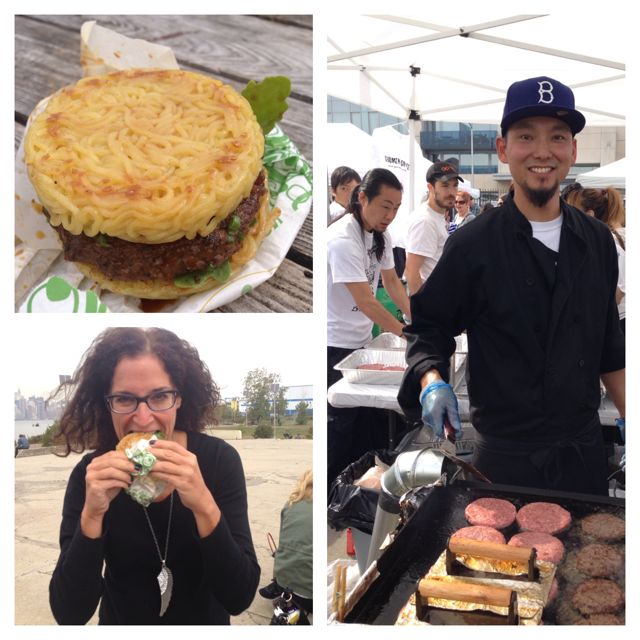 We also ate:
Molasses Spice and Marshmallow Sandwich cookies (from S'mores Bakery),
Cornmeal Crusted Cod topped with Chipotle slaw served with Old Bay Chips (from Bon Chovie)
Apple Cheesecake with Bacon (from Bite Me Cheesecakes)
Pumpkin Milkshake (from Milk Truck Grilled Cheese)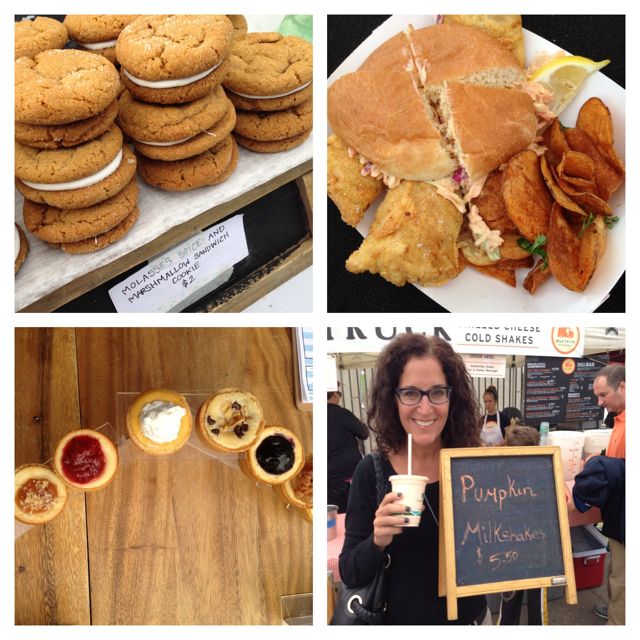 Our visit also included: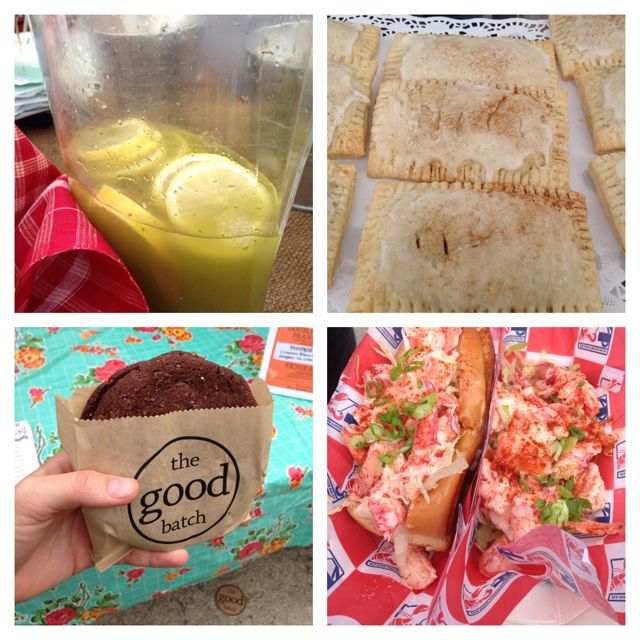 Tomatillo Juice (from ??…sorry…can't remember)
Pumpkin Pop tarts from (The Baking Bean)
Pumpkin Chai Ice cream Sandwich (from the Good Batch)
Lobster Roll from (Hook Lobster Pound)
Oh yeah one more thing we devoured….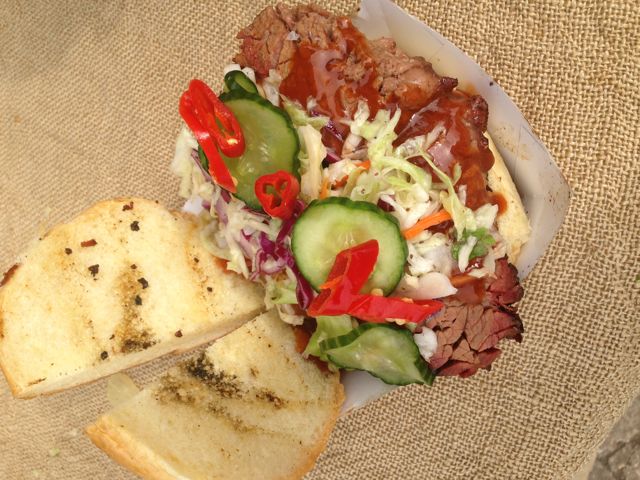 Here's a few photos of other items we wanted to try but we were just too full. Sad but true.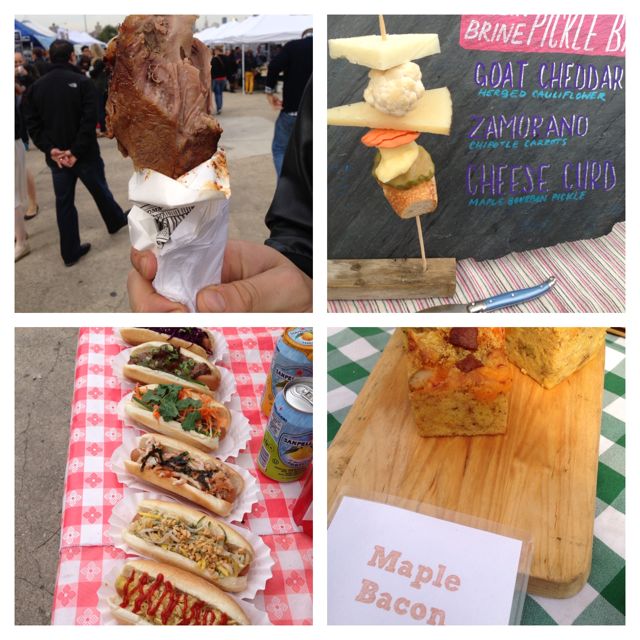 Smorgasburg is definitely something that should be on your radar if you live in NYC or are visiting!! There a few locations so please click here for more information.