Remember I mentioned that I went to three food shows in one week? Well, Rendez -Vous Quebec was the last one. This is a much smaller show than Grocery Innovations or CHFA but that's just fine with me (and my waistline).
I'm sure this won't surprise you, but I discovered a few interesting products at this show. In particular…these chocolates. These were NOT just your average chocolates. You want to know what they were filled with? Not what you were expecting!! Ready? (drum roll). ….Foie Gras!! Yes. ..Foie Gras oozed into your mouth when you bit into one of these logs. Seriously. Delicious.
I also enjoyed some amazing Quebec cheese. There is certainly no shortage of cheese makers in this province.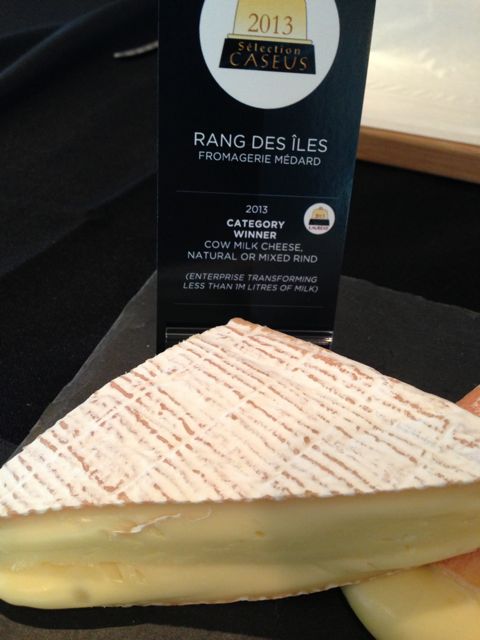 I also stumbled across a new product from Smoke which I can't wait try at home one day soon. I've been a fan of this company for years and something tells me I'm going to have a new salmon dish to serve. #happydance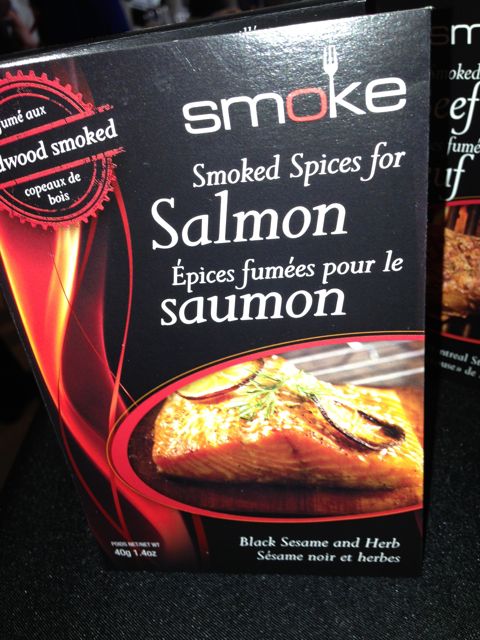 One last item that caught my attention were these gorgeous looking Christmas ornaments that were made out of CHOCOLATE.  Stunning.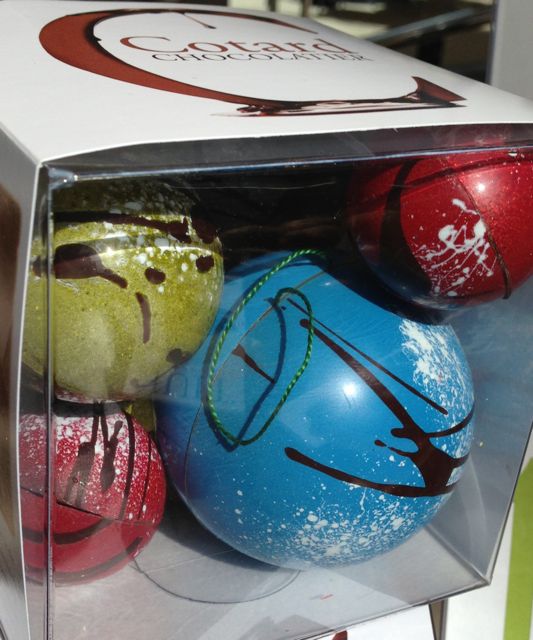 I left the show with the feeling that I need to visit Montreal sooner than later. This province really does produce some serious chocolate, beer, maple syrup, cheese, dairy products, bread and more!! I've blogged about my love for Jean Talon Market and Atwater Market before and I know I will be blogging about it again in the near future.
Many thanks to Bureau du Quebec for inviting me to Rendez -Vous Quebec!!