My good friend served a salad over the Jewish New Year that was so tasty that I asked her about it.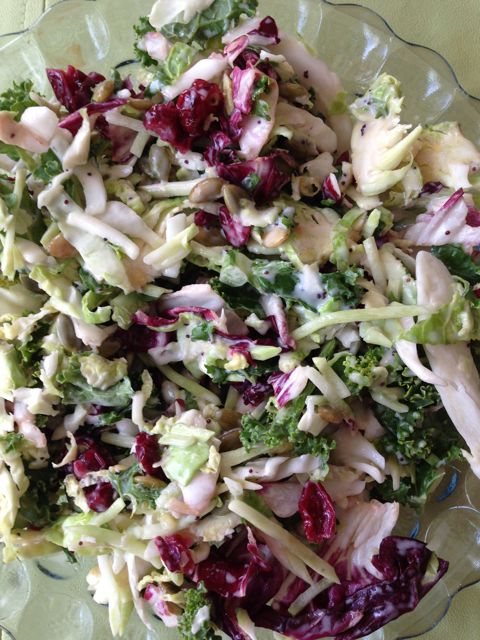 She told me that it was from Costco. I was SHOCKED. I then asked her "where can I find it?". She told me to head to the cold produce area. I asked her to bring out the bag so that I could recognize it and she did!!  Here's the bag you should be looking for.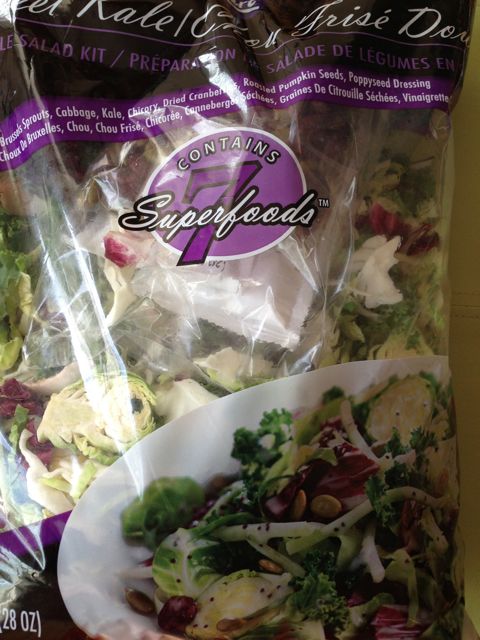 This bag contains 7 Superfoods: Broccoli, Cabbage, Brussel Sprouts,chicory, kale, roasted pumpkin seeds, and dried cranberries. A lemon poppyseed dressing is even included.
How much is this tasty salad? Here's the answer. I'm floored at how inexpensive this salad is. I mean seriously.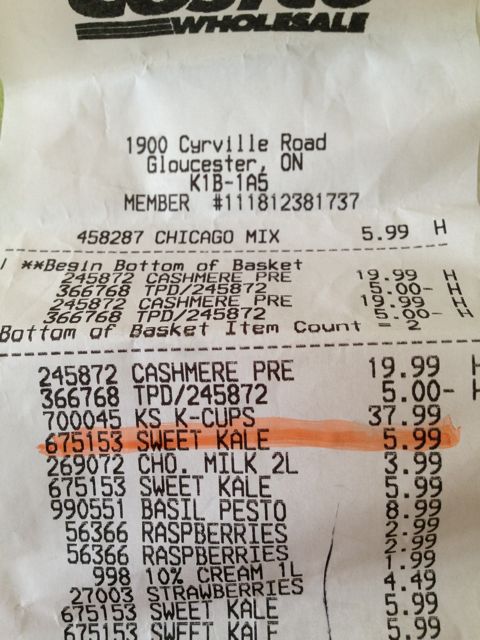 I'm off to Costco this week to buy a few bags!! Something tells me this is going to become a weekly staple in my fridge.
Thanks Costco for continuing to have amazing products at amazing prices.