Even though the Chai Bar is less than 4 km from where I live, I had never been there till recently! Don't ask. I'm not happy that it took me so long to get there….at ALL!!!
It's tucked behind the Indian Rice Factory and you probably pass it ALL THE TIME but just didn't know it was there!! So today I decided not to drive by and take the time to find a parking spot and go in.
Soon as I opened the door I was impressed. The space is simply perfect and very fitting for a Chai Bar. I ordered a chai latte (how could I not?) and was blown away  to see the waitress using a mortar and pestle to grind up the spices. My latte was perfectly hot and was the REAL DEAL.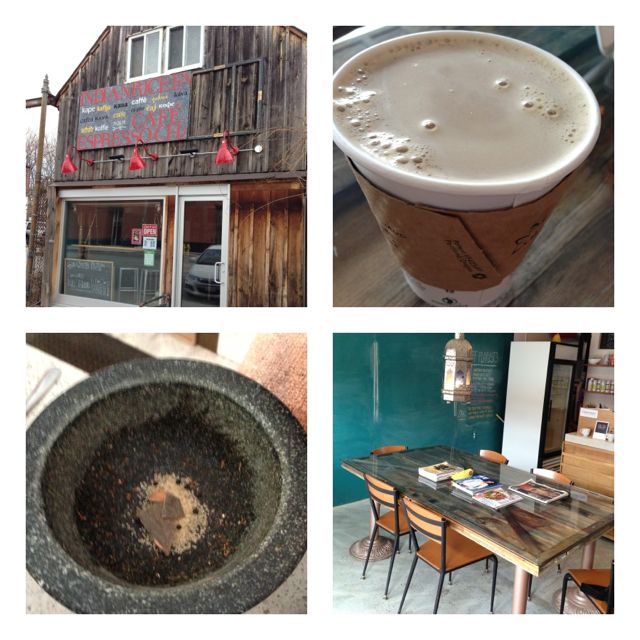 What I loved most about the Chai Bar is their outdoor patio. Guess who is going to be hanging out a lot at this place over the summer? Isn't it perfect?…well it's almost perfect…throw in some SUNSHINE, greenery and some cushions!!  I just wanted to give you an idea!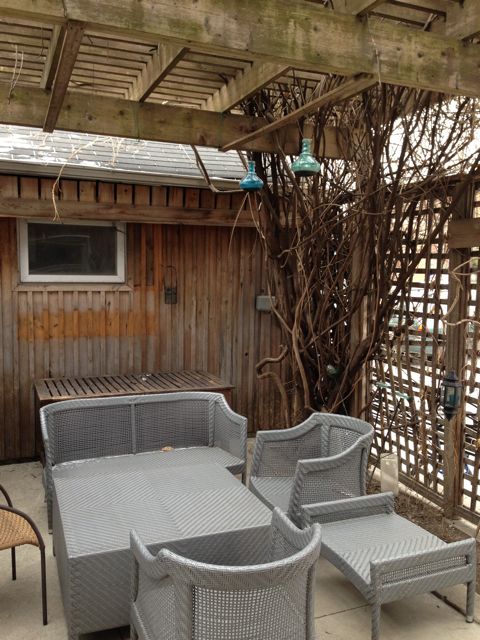 I also enjoyed the free wifi so I could work while enjoying my  chai latte.  Because I was so impressed, I spoke  the owner to discus a tweet up for Cofficers (errr…for freelancers who work from coffee shops). Stay tuned.
For more info:
Chai Bar: 414 Dupont St, Toronto (647) 748 -2424
Hours: Monday to Friday 830-500 pm, Saturday and Sunday 930-500 pm
Facebook: www.facebook.com