I've recently returned from my first trip to Philadelphia and for the entire four days all I did was Tour and Eat, Tour and Eat…and Repeat. I'm not complaining as I wore the right shoes (my beloved Keen Uneeks) and wore the right clothes (um, stretchy pants).
Let's start with the touring part of my trip:
I used the Big Bus Tours as much as possible as it's a great way to see a city. In fact, every time I visit a new city I will use these "hop and off" buses.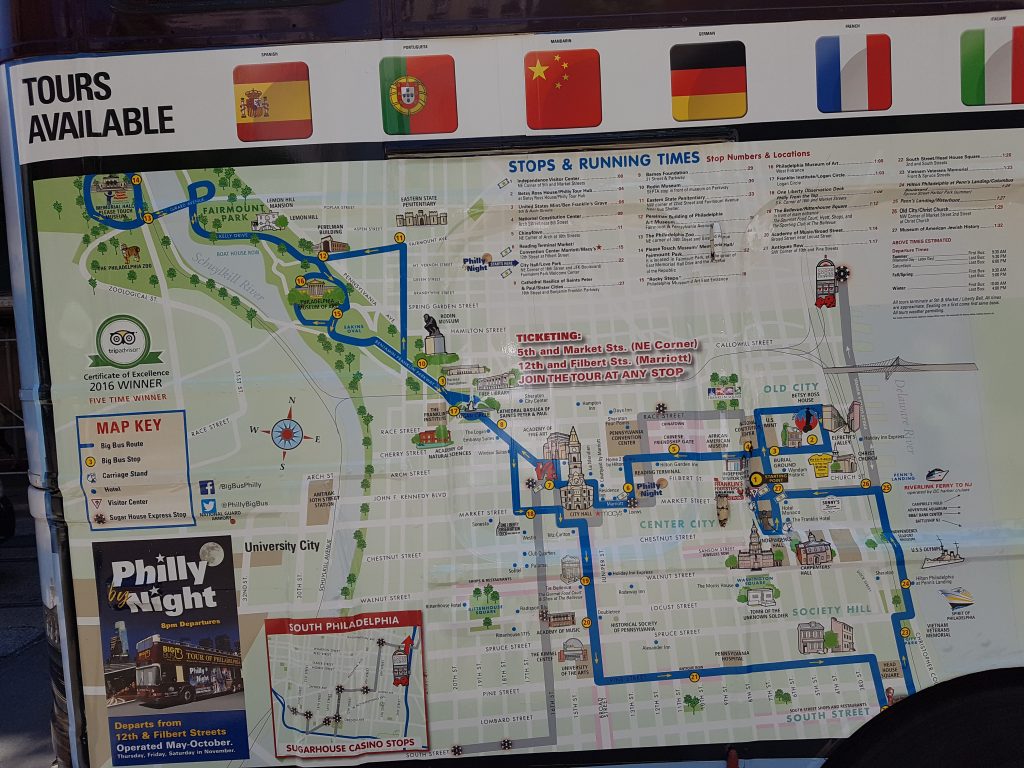 I got off whenever I wanted to check out an attraction or museum, and then simply hopped back on after my visit. Their tour guides were cheerful, friendly and informative too.
Usually I'm not a museum person, however I took the time to check out the following museums/attractions and I'm really happy I made this decision.
–National Museum of American Jewish History
-Liberty Bell Centre
-Rocky Steps & Statue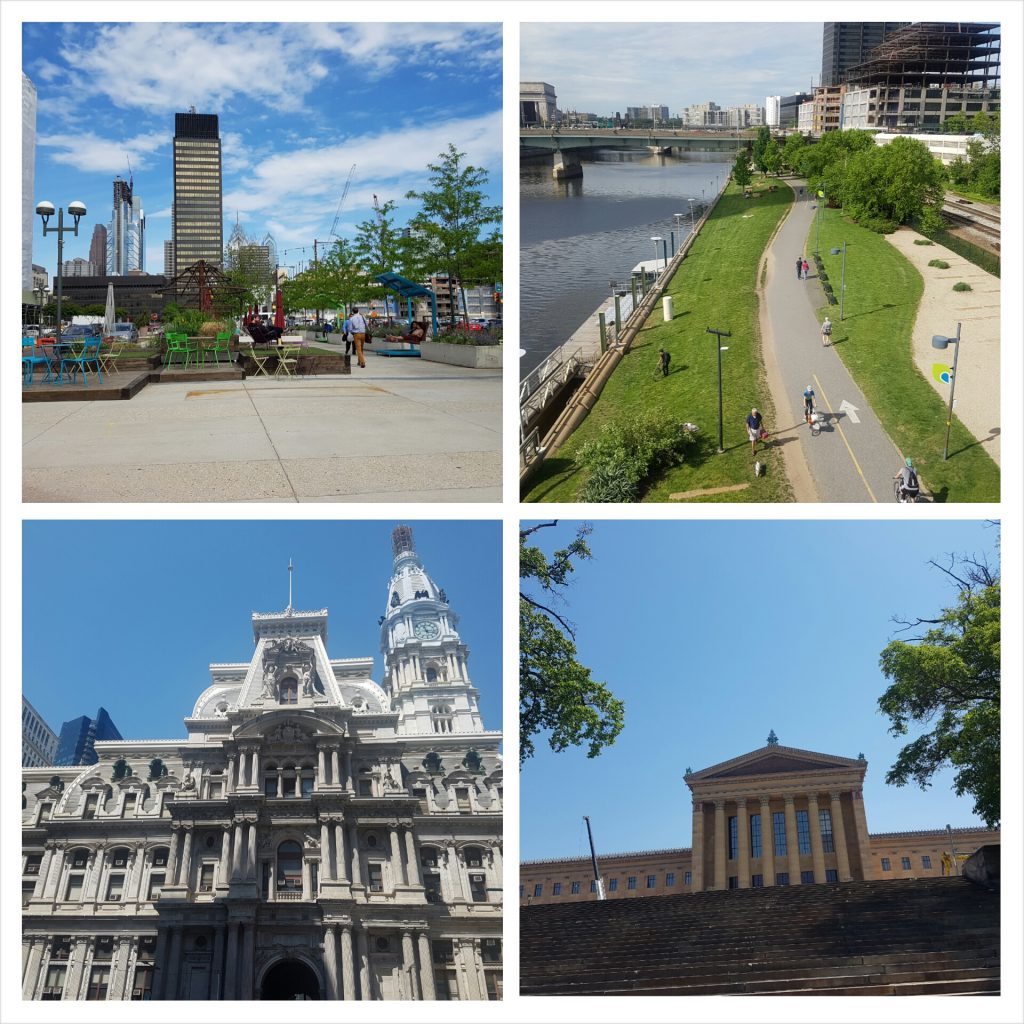 I walked, and walked and walked some more. In fact, my Samsung GearFit indicated that I walked 18,000 steps one day!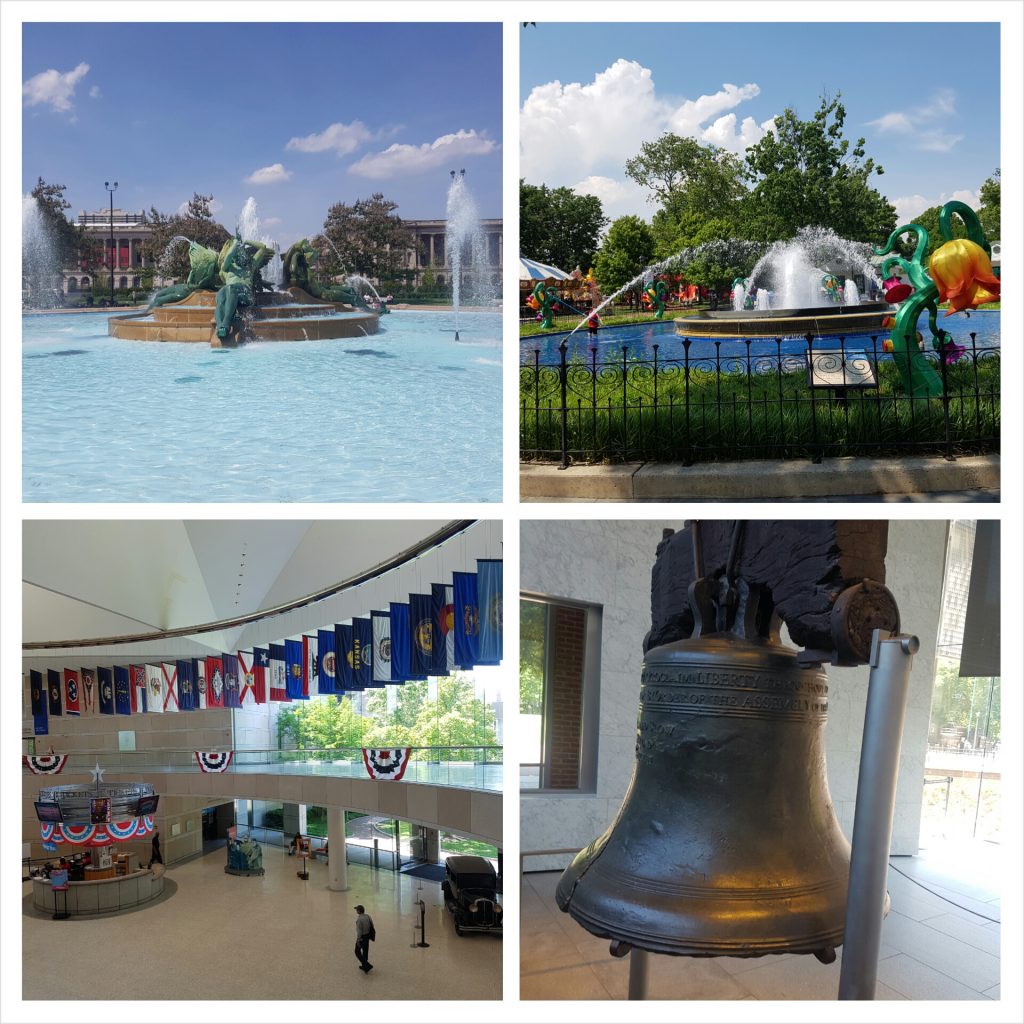 As for food:
I asked my cousin to send me a list of where I ate over my visit and this is what she sent me.  I was lucky enough to share a few meals with them which was the best idea as we cut up everything we ordered into thirds. Smart Move!
Tuesday
Carmen's (cheese steak – lunch at Reading Market of course)
Fiesta Pizza (cheese steak – dinner)
Dalessandro's (cheese steak – dinner)
Rita's Italian Ices (dessert)
Wednesday
Dizengoff (inside the Whole Foods…this is unique to Philadelphia)
High Point Cafe @ Allens Lane Station (morning coffee)
Parks on Tap (to enjoy a beer in a beautiful park)
Vedge for a vegan dinner)
Big Gay Ice Cream
Thursday
The Franklin Fountain (rootbeer float)
Lennie's (hoagie)
McNally's (for their famous Schmitter®!)
Bredenbecks (ice cream)
Friday
Volo (coffee)
Insomnia Cookies
Monk's Cafe (for unique beer that is hard to find)
Seriously, there was no shortage of good food to check out! I must say I tried hard to find foods that were unique to Philly and I'm pretty sure I can say "mission accomplished". Now that I've returned to Toronto I'm back on track and eating more fruits and salad. LOL
I summed up Philadelphia like this: it's bigger than Ottawa, but smaller than Montreal. I really did enjoy this city and do doubt will be returning seeing as the flight is only 1.5 hours from Toronto.
For complete tourism information please check out this website: www.visitphilly.com
Disclosure: A VIP pass was provided to me by the Philadelphia Tourism Office however all opinions are my own