I've just returned from a fantastic event called Night It Up Night Market, which takes place July 12 -14 at the Markham Fair grounds. This event raises money for Second Harvest and is run by an amazing group called the Power Unit Youth Organization.
What exactly is Night It Up? It's an outdoor night market similar to the ones you see in Hong Kong, Taiwan and other places in Asia.  At Night It Up you will find an impressive line up of food vendors as well as entertainment. I was clearly there for the food. LOL.
These photos will give you an idea of what I ate:
a) cold noodles with peanuts, corriander, bamboo shoots and more b) Salted mandarin Juice c) Ice Volcano (had the marshmallow) d) Calamari Taco from @TheTacocat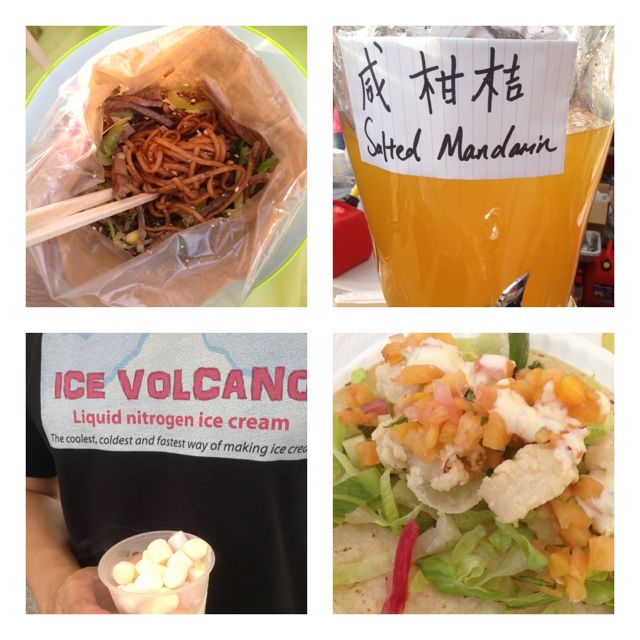 I continued to nibble and try a few other goodies:
a) Green Tea Shaved Ice w/coconut from @ChillyRibbons (ps first franchise in Canada) b) Hachiko Hot Dog c) Dragon ball from @MenuFoodTruck d) oyster omelet (just snapped a photo – the line up was too long).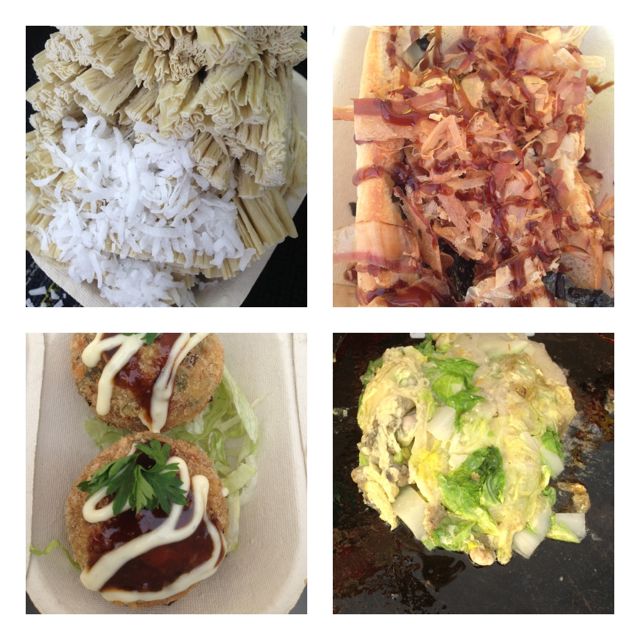 Here's what you need to know about Night It Up:
Where? Markham Civic Centre
101 Town Centre Boulevard
Markham, Ontario
For parking info, shuttle bus info – please visit their website
When? Friday, July 12, 7pm – 12am, Saturday, July 13, 12pm – 12am, Sunday, July 14, 12pm – 8pm
Admission is free and all proceeds go to Second Harvest.