I grew up on something called Gribenes.  Here's the definition of Gribenes according to Wikipedia:
Gribenes or grieven (Yiddish: גריבענעס, [ˈɡrɪbənəs], "scraps") are crisp chicken or goose skin cracklings with fried onions, a kosher food somewhat similar to pork rinds. Gribenes are a byproduct of schmaltz preparation.
I remember my grandmother serving it on Friday nights and holidays but haven't had it in decades. (I'm not joking). Needless to say I knew when I saw it on the the menu at Essen that I would be ordering their gribenes.
What I didn't know is that I could order buckets of the stuff! Essen makes a gribenes that is PERFECT. I'm still talking about it even a week after visiting their restaurant!!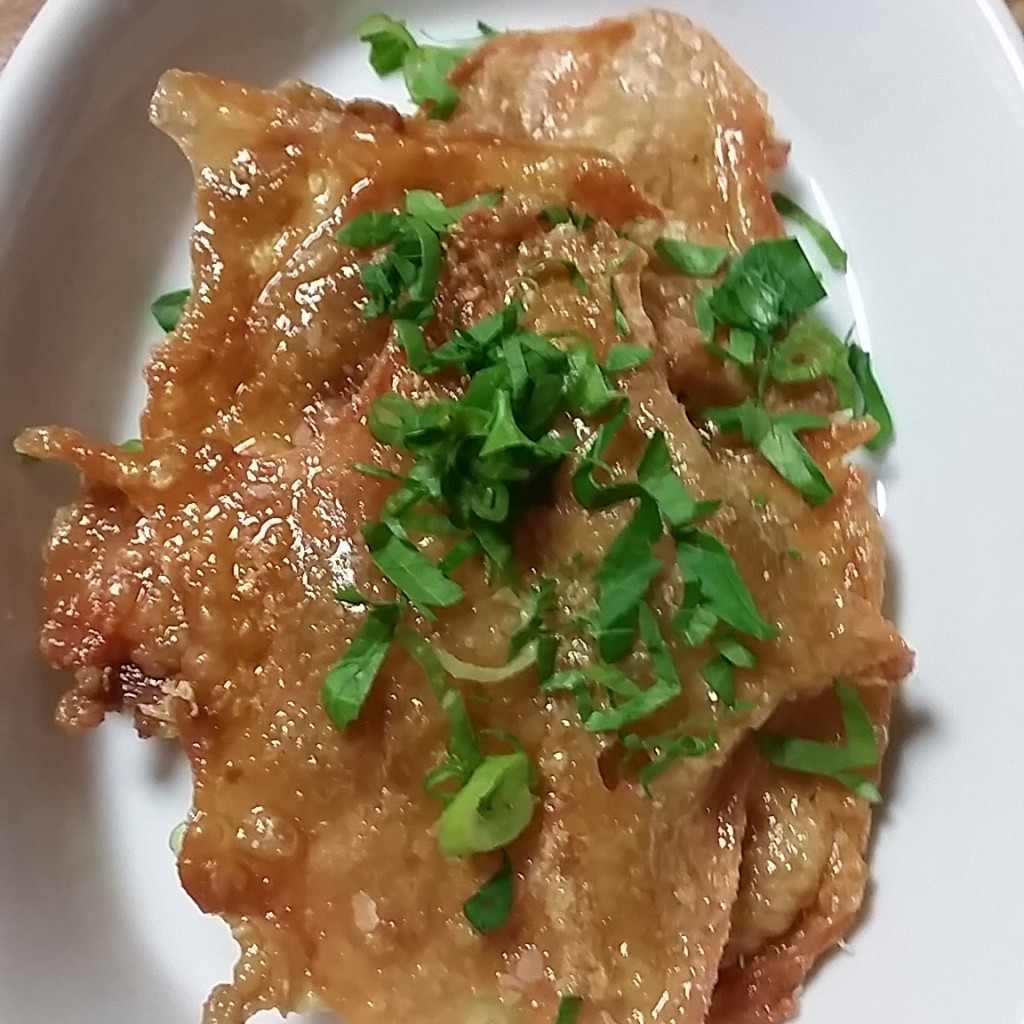 Now Essen serves up other dishes that resonate with me seeing as I grew up with this type of food. For example: Their chopped liver is also outstanding.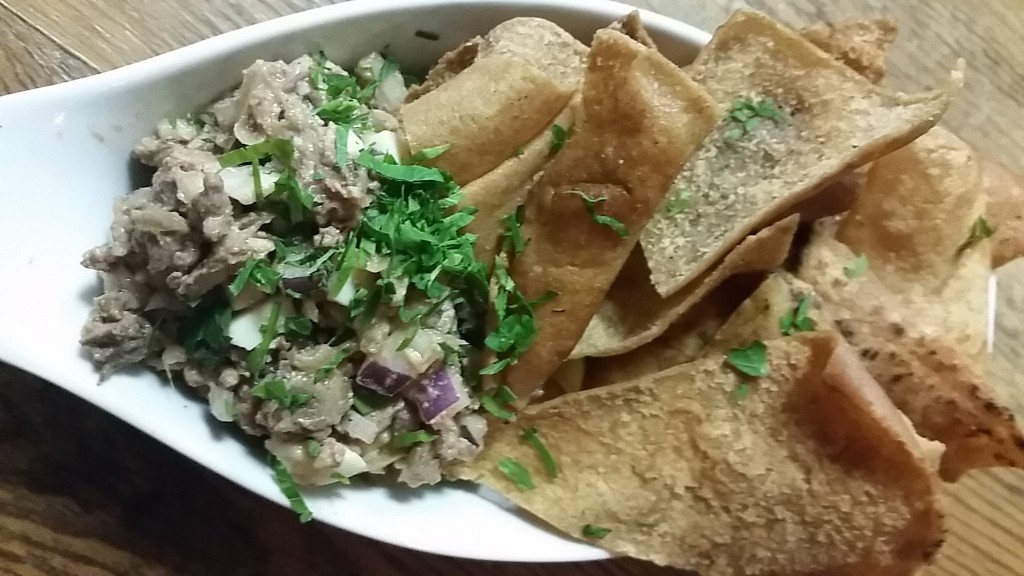 I also enjoyed their Jewish Ramen which is described as egg noodles, matza balls, soft egg, brisket kreplach and veggies. I would order this dish again in a nano second.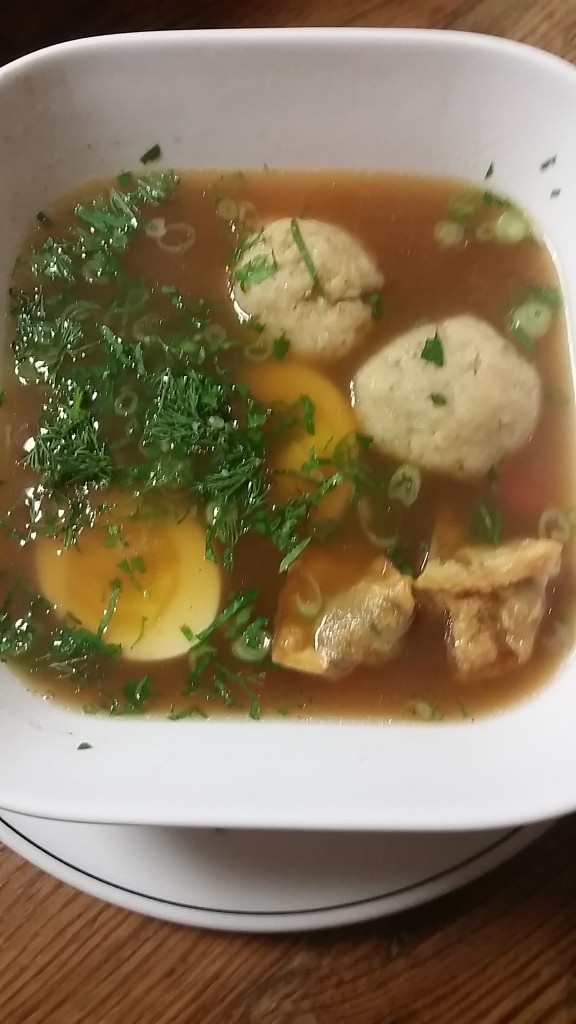 My tummy was also introduced to their braised brisket, duck fat fries, roasted cauliflower and their unique caesar salad.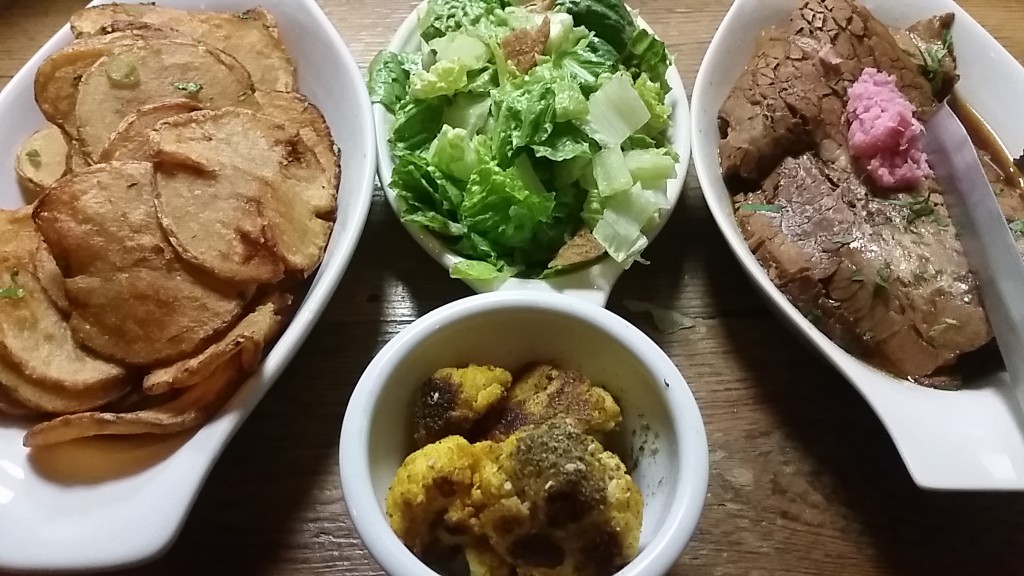 I should also mention that Essen serves some wicked cocktails that are beyond creative!
Hope you get a chance to visit this restaurant soon. You won't be disappointed and I promise you will leave FULL Very. Full. I know that I will be taking my mom here on her next visit to Toronto.
For more information:
Essen, 1282 Dundas St. W, phone:  (416) 534 0407
Twitter: @essen_toronto
Facebook: https://www.facebook.com/essentoronto
Disclosure: My meal was complimentary however all opinions are my own.