Yes, my addiction to food continues. This time …in Ottawa.
I went with my foodie friend @pronosher, who was all to happy to join me on this adventure. (which is why we are friends).
This is the condensed version:
a) Kettleman's Bagel Co.- to buy Cochrane's Dairy Milk in a glass bottle. Naturally I did a taste test and naturally Cochrane's milk won. Creamy and delicious. Also, we stopped by to buy bagels cause that's what they are famous for.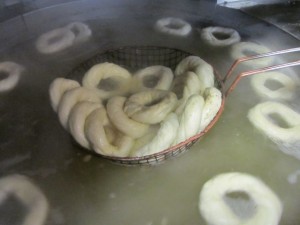 b) Shiraz (608 Somerset Ave W) – to buy lemon salted pistachios.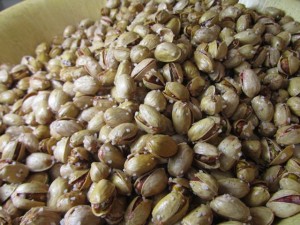 c) Coconut Lagoon – for an Ottawa Foodie Tweet Up. Ottawa foodies that attended: @cestboncooking @michaelsdolce @ryan_short  @sforzley @pronosher @OttawaCake @ceoteenjobz.
The food and the company was perfect!!
d) Fraser Cafe – for homemade donuts and an excellent coffee. Loved this restaurant and hope to return for a proper brunch one day soon. There is a reason why they won a bronze at the Gold Medal Plates Competition.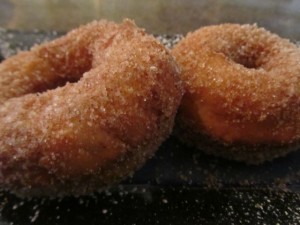 e) The Sustainable Oyster & Fish Supply – for a haddock fish sandwich that was incredibly tasty. Here's more info about the sandwich…it came with carmelized onion, caper garlic aioli and a mango spice sauce. One word: YUM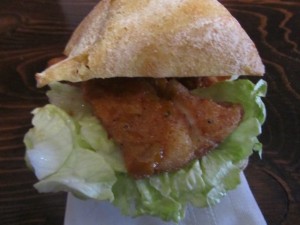 I love Ottawa. I grew up there and every time I visit I discover great food, meet great people and have an awesome time.
Looking forward to my next trip already!!