I received an invitation to attend a  Future Food Salon that would include music, art and CRICKETS. I hit the reply button in a nano second.
As you know….I  love adventure and any type of food event. Therefore this event appealed to me on so many levels, that I made sure I could attend!
Hosted by Alimentary Initiatives and the Culture of Cities Centre, this salon was the first in the 2013 series of four that will take place in Toronto, Waterloo, Manhattan and Montreal.
The evening was located in a very cool space that was perfect for the event. Specifically, 345 Gallery at 345 Sorauren!
When I walked in, I wondered thru a variety of art exhibits.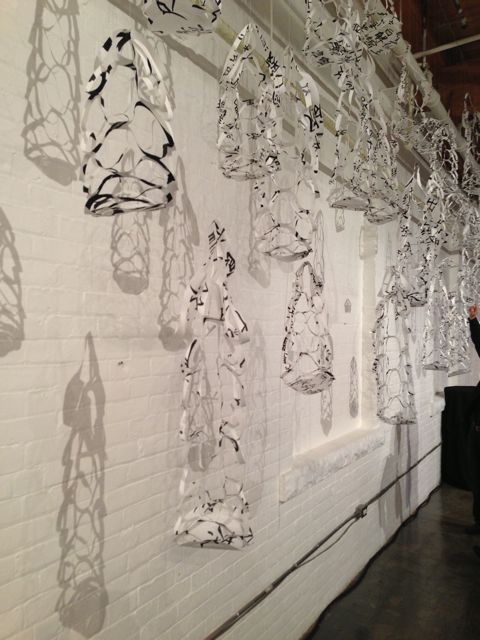 Then I reached the main attraction:  THE CRICKETS.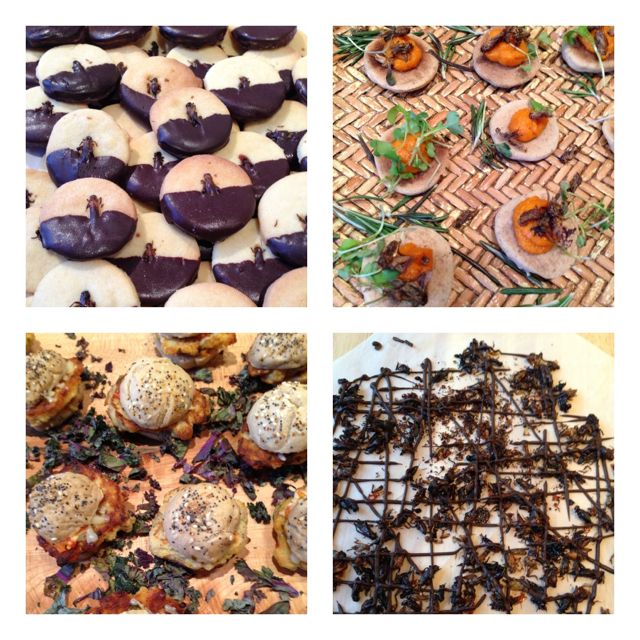 Please don't judge me, but I ate seconds of EVERYTHING that was offered that evening. There was even raw and vegan creations by Earth and City that did not include crickets!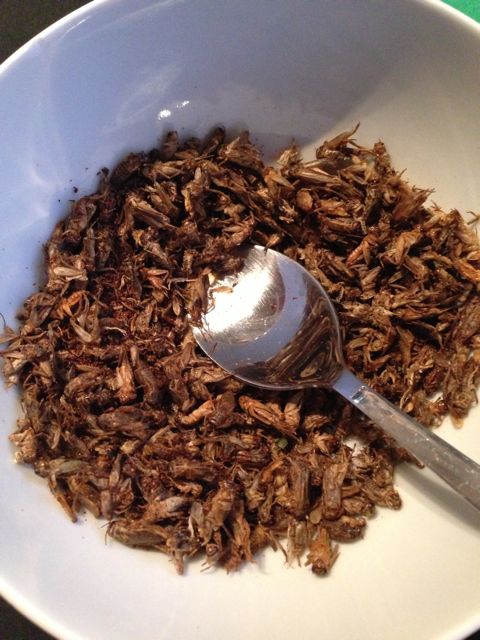 Special mention to Cookies Martinez who created wicked tasting "Chocolate Covered Cricket Cookies". The other hors d'oeuvres that I enjoyed that evening were from Urban Acorn Catering. Congratulations to all the food suppliers that evening as they did an amazing job in terms of creativity, execution and presentation!
I didn't have the chance to stay for the music or for the "Cricket" presentation. However I am confident that I would have been fascinated to listen to Jakub Dzamba, who is an architecture PHD candidate as well as an expert on crickets.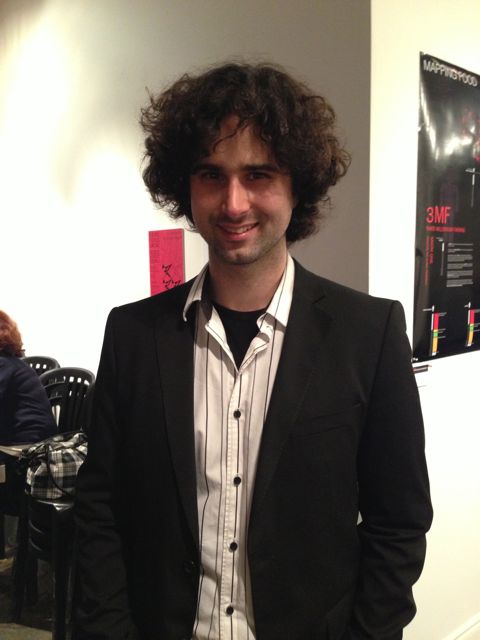 What amazed me about this event was that the tickets were only $25 and $18 for students. This was great value for a once-in-a-blue-moon opportunity to eat crickets, listen to some music. explore a variety of art exhibits and learn about crickets too.
Please take a peek at these websites for more information:
Alimentary Initiatives is a Toronto-based company that works to enhance food culture through initiatives that celebrate real food.
Culture of Cities Centre The culture of cities centre is devoted to new ways of representing, shaping and defining urban culture.