Israel turned 70 this year and I'm going to celebrate by attending a few events this week!
Here's the three experiences that are on my radar:
1 . The Toronto Jewish Film Festival is taking place from May 3 to 12 and of course I've spent time studying the festival guide to make my selections and trust me this takes a bit of time! However due to the bad weather last weekend, I watched plenty of video clips and made my selections! Cool fact: one of the films being shown at this years festival (Doubtful) is currently in theatres in Israel.
Also, don't delay to buy your tickets. I tried to get into one film and it's sold out. Lesson learned! Either order online or call 416 324-9191 (phone lines  are open from 12 pm to 6 pm) or head to the Festival Box Office at 19 Madison from 12 pm to 6 pm.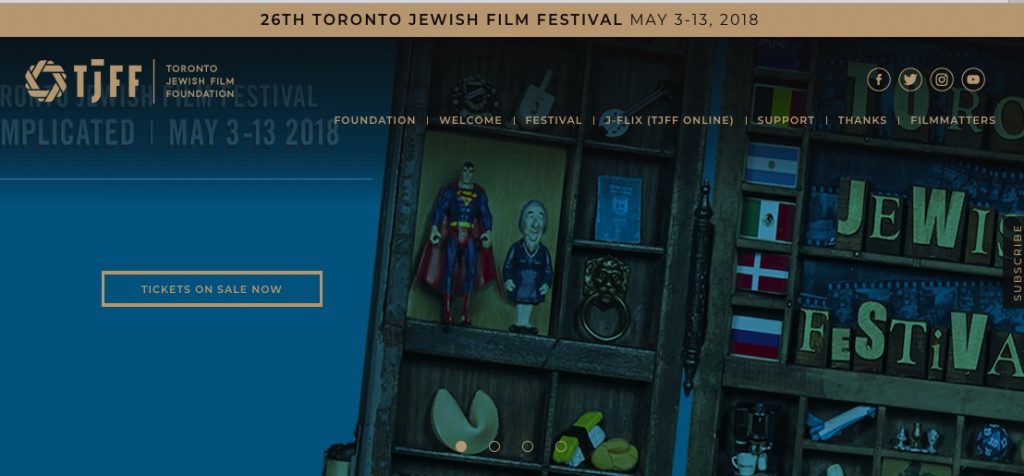 For more information:
Website: www.tjff.com
Twitter: @TJFF
Facebook: https://www.facebook.com/TorontoJewishFilmFestival/
(ps I love their Facebook page and follow it closely)
Instagram: @TJFF
2. I've also been following Spotlight on Israeli Culture which has a variety of events taking place throughout the city from March to June 2018.  There's something for everyone – theatre, cuisine, film, literature,  dance, music , visual arts
Click here to view the entire schedule.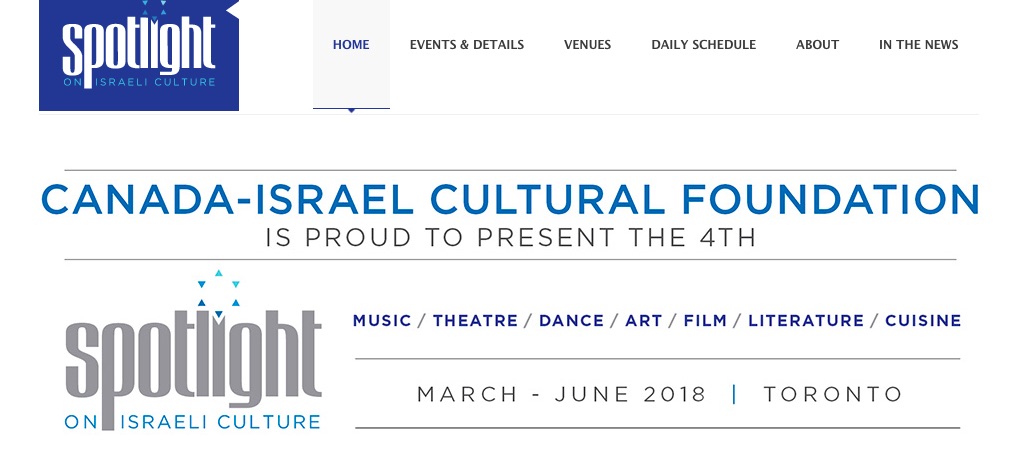 Naturally I'm going to the Cuisine event and I'm heading to the Music event too (just to mix things up a bit!!).
I'm excited to hear some Israeli Jazz featuring renowned jazz innovator, Israeli trumpeter Itamar Borochov. Award-winning local singer Aviva Chernick, will open the evening with her unique sound. #soexcited
This event is being held on Sunday May 6th at 730 pm at the Rex Jazz and Blues Bar (194 Queen St West). $20 Cash at the door on the night of the event.
For more information:
Website: http://www.spotlightonisraeliculture.ca
Facebook: https://www.facebook.com/IsraelSpotlight/
3. I'm also determined to head to Parallel to eat some hummus and pita. I can't think of a better way to celebrate Israels' birthday. This restaurant has been on my radar since they opened and its about time I get there!!
I also following them closely on Facebook and I'm hungry each time I see their posts.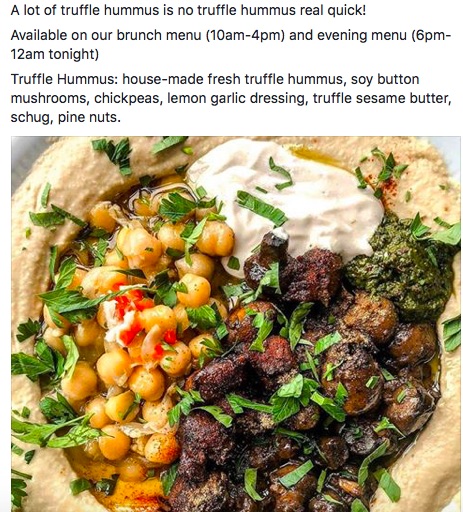 Website: https://parallelbrothers.com
Address: 217 Geary Avenue
Facebook: https://www.facebook.com/parallelbrothersGE/
Disclosure: I've been provided with complimentary tickets however all opinions are my own