I've never been east of Montreal before but today I had the chance to "pretend" that I was in Nova Scotia!! I simply went to the Waterfront Festival  at HTO Park in Toronto!  It's easy to find as you can spot these giant (magnificent) Tall Ships a mile away!!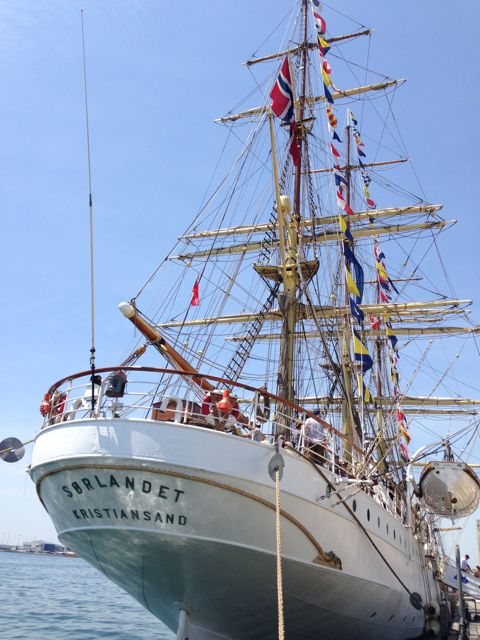 I made a be-line to the Nova Scotia Eatery, where I enjoyed a Nova Scotia Lobster Roll, Sea Salt Caramel Apples and a Wild Blueberry & Honey Lemonade.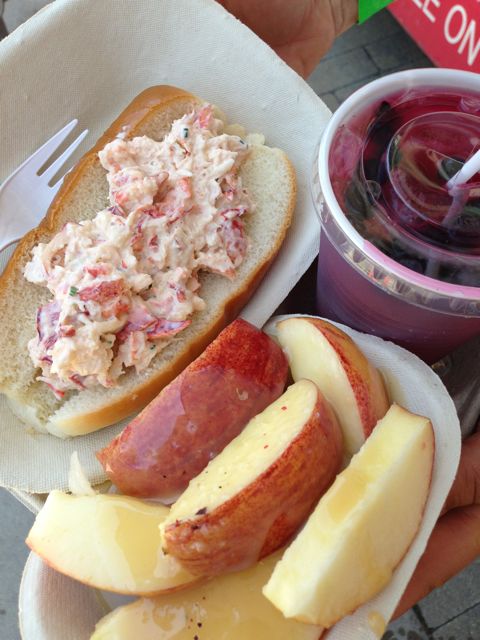 Not only was my tummy happy but my eyes were pretty happy too. I got the chance to enjoy  my lunch while staring at the beautiful lighthouse with the CN Tower in the background.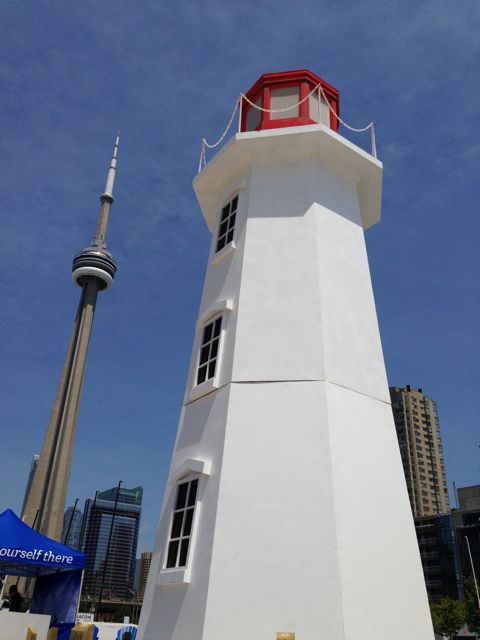 The Nova Scotia Eatery  will also be making it's way to Ottawa, London and Belleville over the next few weeks. So make sure to follow them on twitter, @TasteoNS to get the latest updates or visit their website!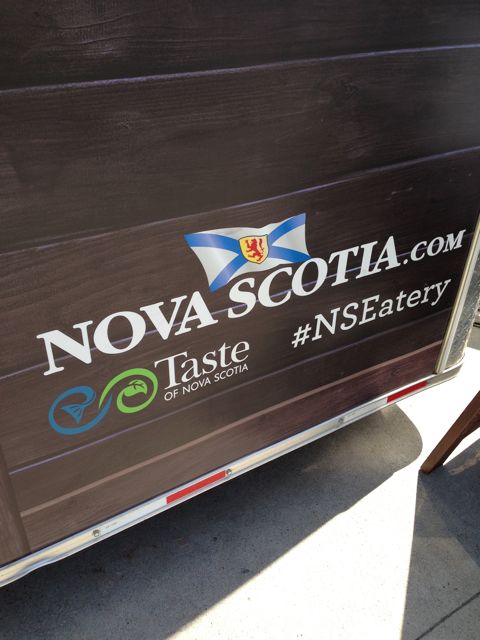 I'm also super impressed that Taste of Nova Scotia is using social media to get the word out about their amazing province and the culinary adventures that they have to offer.
For more information about Taste of Nova Scotia:
Facebook: www.facebook.com/TasteofNS
Twitter: @TasteofNS
Instagram: TasteofNS
For more information about The Waterfront Festival that is taking place at HTO Park in Toronto from June 20- 23, 2013, please visit their website.
Twitter: @WaterfrontFestivalTO