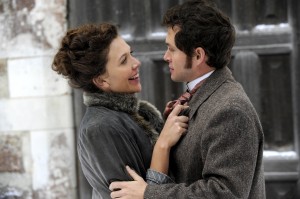 As you know, I'm kind of a "contest junkie" so when I saw a tweet from Insomnia saying they were giving away a pair of tickets to see the screening of HYSTERIA…..I was right on it.
I clicked on their facebook  page and saw this:
Insomnia Restaurant and Lounge
5 x FREE movie passes (admit two) to see Hysteria by entertainmentone at the Varsity Monday May 14th to the most interesting answers as to why you deserve the tickets.
(Answer in the comment section below this question on the fan page.) Open to all!
This was my reply:
Vicky Weiss
 um coz I like Free stuff. Does that make sense? Is that creative? LOL. Did it work? Do I win? (Im laughing as I write this)
Guess what? I won. Go figure.
I then quickly googled "Hysteria" as I had NO IDEA what I won. (always a good strategy…NOT). I quickly read a synopsis but really went into the movie with an open mind and NO expectations.
What I discovered was a completely entertaining movie. (so entertaining that I'm blogging about it). The cast was brilliant (Hugh Dancy, Jonathan Pryce, Maggie Gillenhaal) and I laughed my head off on more than one occasion. Not to mention the movie is based on a true story.
So what is the movie about? Believe it or not..it's based on the invention of the vibrator. Please don't judge me!! I'm reviewing the movie….not the product!!
If you are in the mood for a funny movie ..then this is the movie for you. Note: There is no nudity and  no swearing in this movie.
I really hope you get a chance to go see it.
Opening: May 25th!!
99 minutes
See you at the movies!!