For some reason I don't go out for brunch a lot, however lately I'm been working on that!! Here's a few restaurants that I've visited for brunch over the last few months.
I was introduced to this restaurant when I attended a book launch for Corey Mintz. So last week when I went to the AGO to see the Alex Corville Exhibit, I knew that this would be the perfect place to satisfy my dim sum craving! The restaurant is huge, there's linens on the tables and they have carts too! As for my dim sum – thumbs up!
Take a peek at their menu (and their awesome prices too). Click here!
Dim Sum King 421 Dundas St W, Toronto, 416 551 3366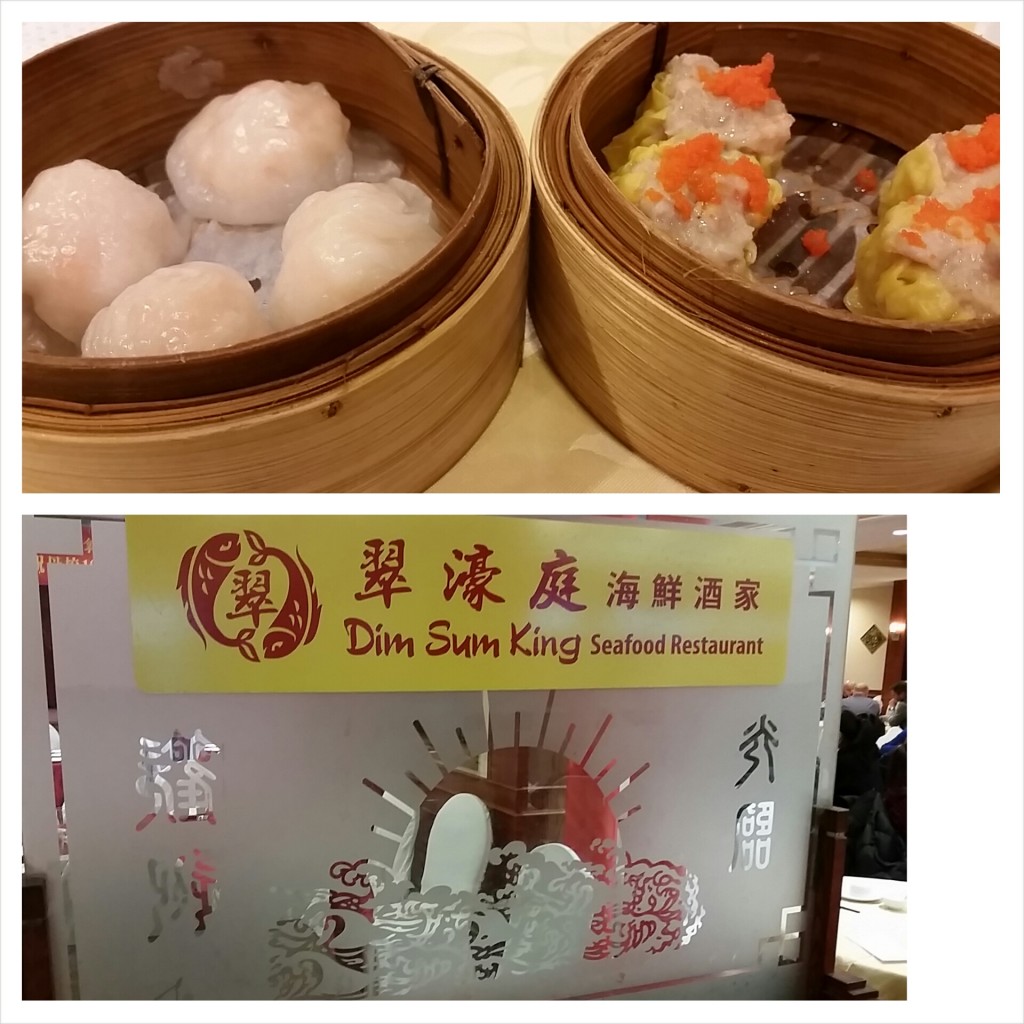 This stunning restaurant has recently introduced a brunch menu and I was lucky enough to get invited to try it out. Items such as Thai Banana Egg Pancakes and Eggs Benedict Thai Style are popular items so that's what we ordered. This restaurant should be on your radar if you are looking for a unique brunch in a beautiful setting with attentive service!  For a complete brunch menu please click here.
Linda Modern Thai: 11 Karl Fraser Rd (Shops at Don Mills) Toronto,  416 642 3866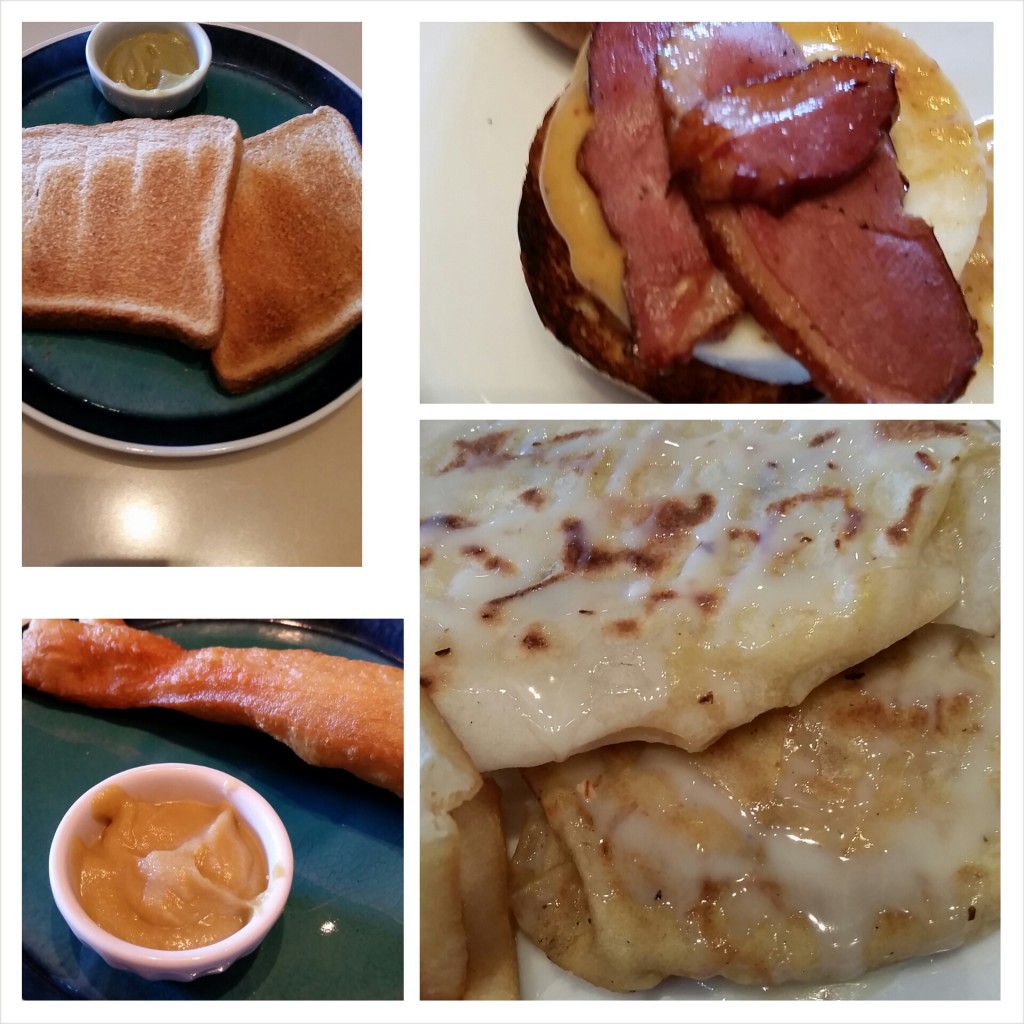 This popular restaurant has 5 locations and has an item on the menu called the Threesome (pancakes, sausage and eggs). Apparently it's the most popular item on the menu!!  Their acronym TGIM (Thank God It's Morning) always puts a smile on my face too. Oh how I love creative marketing.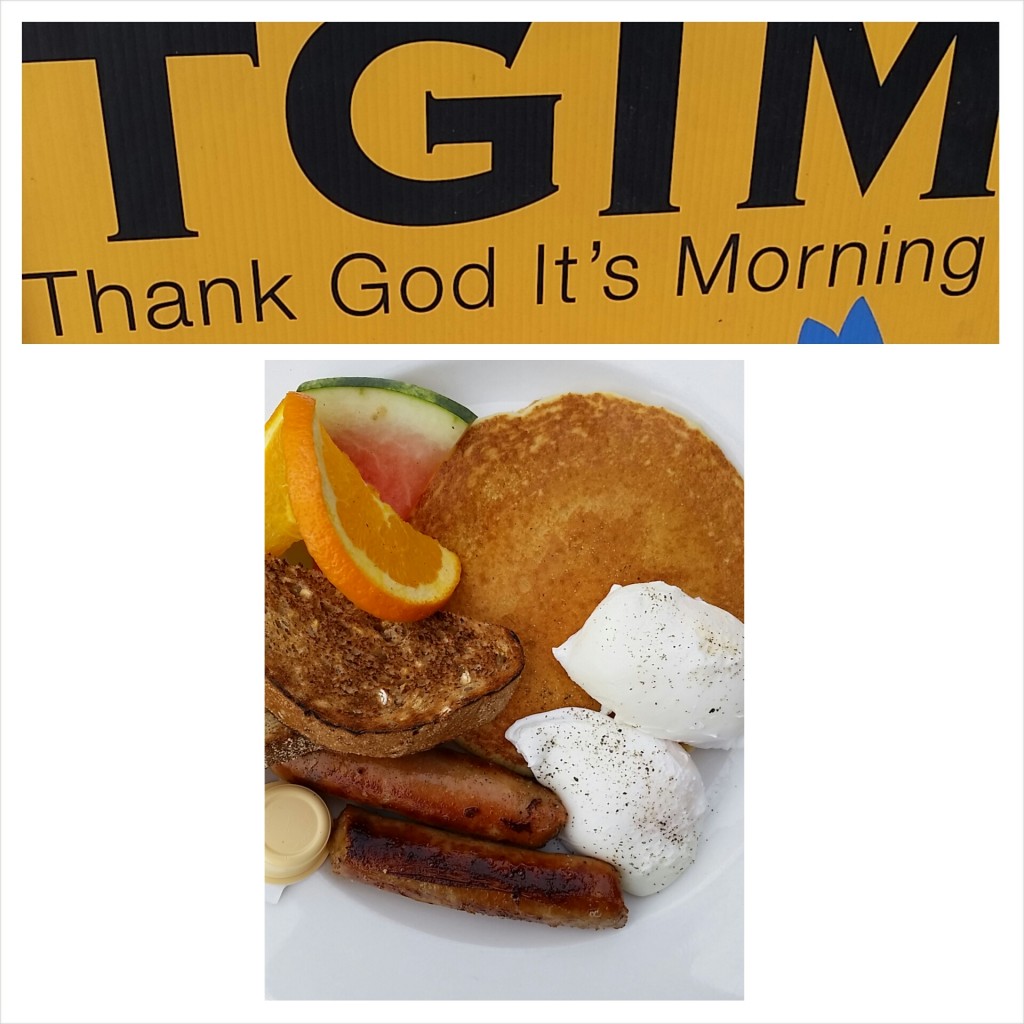 Hopefully I will continue to explore brunch options more regularly on the weekends. Do you have a favourite place I should check out? do share….