I was invited to an event where each guest would receive an Avocado Hand Mask followed by a manicure at Tips Nail Bar. How could I say no? I love manicures and I love Avocados. It was a no brainer. I was SO going to this event. (I'm decisive. Did you know that about me?)
The evening started off with some amazing appetizers featuring Mexican Avocados. Naturally I tried each and every appetizer on this table!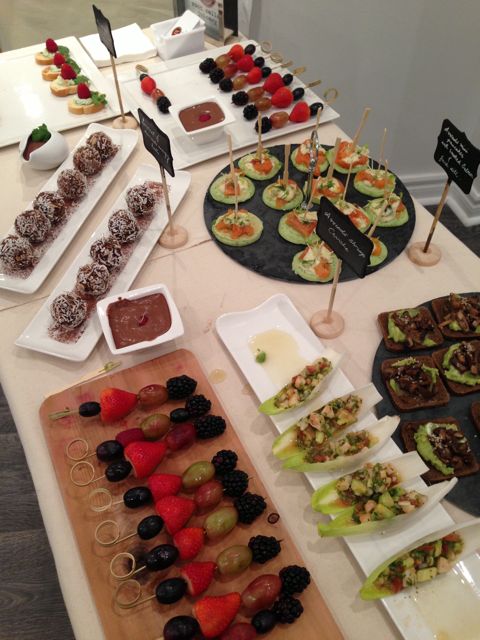 Then I sat down and enjoyed an Avocado Hand Treatment.
Here are the ingredients: 
1/4 fully ripened avocado from Mexico
1 egg white
2 tablespoons rolled oats
1 tablespoon lemon juice
Directions: In a shallow bowl, mash avocado till smooth. Add egg white, oats and lemon juice.
I loved  the colour  that the Nail Polish Blogger (@everaftrlacquer) beside me selected. How appropriate for the event!!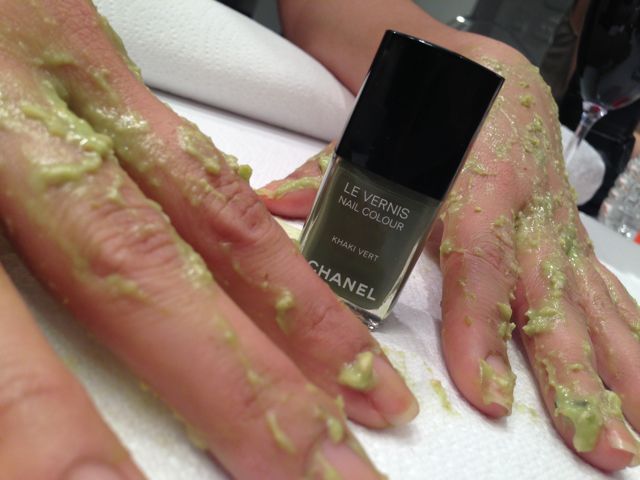 As you know, I usually hang out with food bloggers but on this particular evening, I had the chance to hang out with lifestyle and beauty bloggers. It was truly a lot of fun.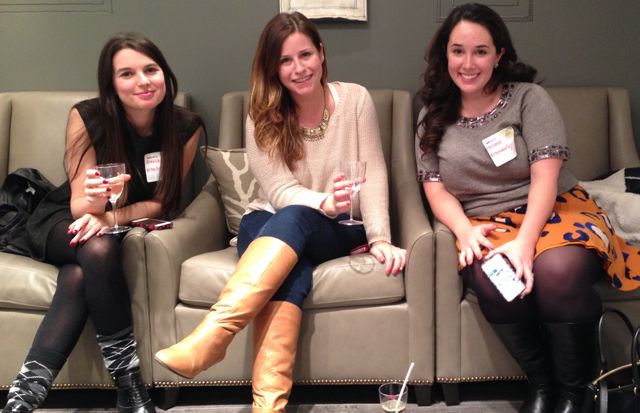 I think this event was a genius idea. Now I can enjoy Mexican Avocados in my food AND on my skin!! Other applications include using Mexican Avocados as an Enriching Hair Mask, or as a Moisturizing Face Mask.
Many thanks to Tips Nail Bar for hosting such a fabulous evening. Their space, staff and selection of colors and brands, is a a notch above most nail salons. I even took the business card of their designer who made this unique mural!
For more information:
Please visit : www.missavacado.ca
Tips Nail Bar: 848 Danforth Ave, 416 405 8477