A few weeks ago, I was invited to check out Kanga Meat Pies at Sanagan's Meat Locker. I honestly thought I was going to try Kangaroo Meat but I was oh so wrong!!
Infact I was introduced to four different Aussie meat pies! Kanga Meat Pies are best described as: an individually portioned, handheld, buttery pie filled with loads of meat, veg and gravy. Their pies are intended to be eaten with one hand only (the other is strictly reserved for the beverage of your choice)!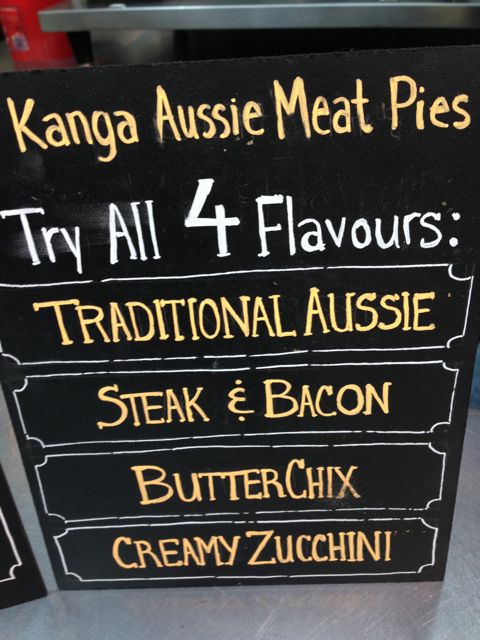 The two young woman behind Kanga had travelled to Australia and fell in love with the meat pie scene "down under".  So they came back to Toronto and started to recreate them. Kanga Meat Pies were first introduced at TUM (Toronto Underground Market) but now you can buy them at Sanagans too!!
I did not grow up with meat pies but something tells me there are two components to the "perfect" meat pie: the crust and the filling. Guess what? Kanga Pies nailed it! My friend also pointed out to me that there are no PEAS in these meat pies, so if you are allergic to peas or don't like peas – then these pies are for you!!
Not only are they pretty….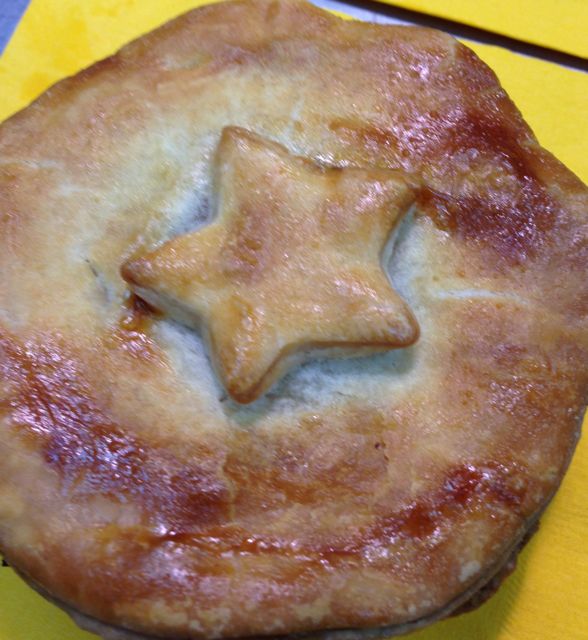 But they are delicious too.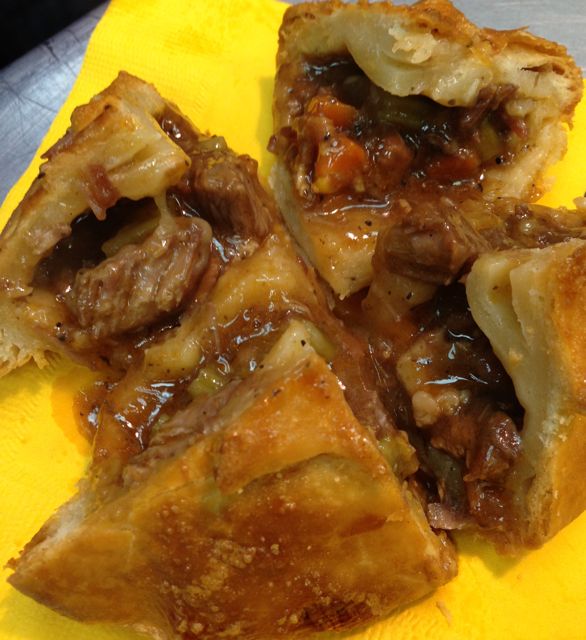 I was surrounded by foodie friends at this event, and was thankful that we could split each pie into quarters so I could get a chance to try all four varieties. Two flavours stood out as my favourites: the Steak and Bacon and the Butter Chicken.
Hope you get a chance to try Kanga Meat Pies soon. You won't be disappointed.
For further information:
Kanga Meat Pies are now sold at:
Sanagan's Meat Locker, 176 Baldwin St. In Kensington Market.
Hot Oven Bakery, 177 Roncesvalle, Toronto
Twitter: @eatkanga
Facebook: https://www.facebook.com/eatkanga