I've just walked in from a FoodShare event that's called Recipe for Change. It took place at the St. Lawrence Market (North Building) and is an event that features Toronto's Top Culinary Talent while supporting good food education.
The venue was the perfect size and well spaced out. Guests had the opportunity to even sit down at a table and not just stand up and eat their food! Whoever did the floor plan did a great job.
As for the food: There was a variety of everything and no shortage of food OR drink. To be exact: 30 Chefs, 20 VQA wines and 6 local beers.  What was noticeable, was the amount of vegetarian and vegan options. To sum it up – I'm STUFFED.
I ate…I ate….I ate….I ate…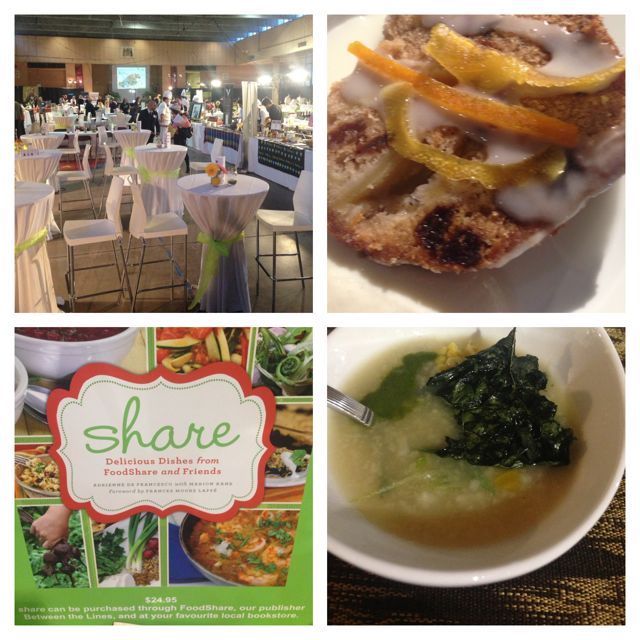 I ate some more….(in particular those oysters from Hooked. I was embarrassed how many I ate!!)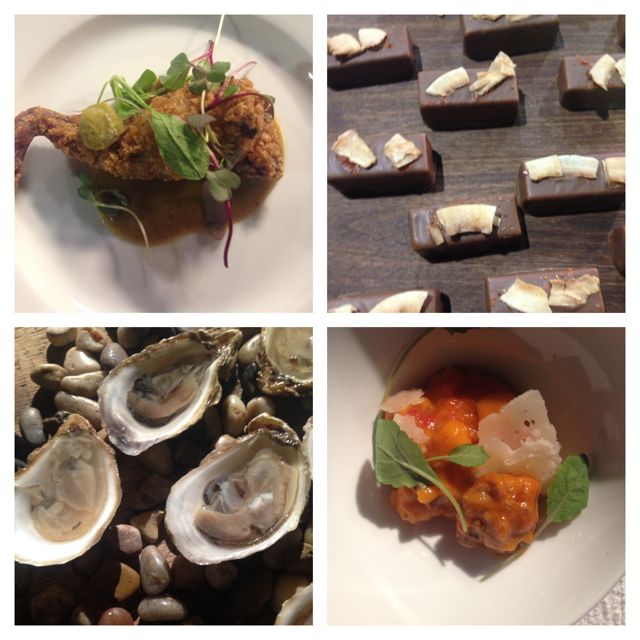 There was also an impressive Silent Auction that took place. I was super interested in the Women's Deluxe Cruiser and should have placed a bid. Arghh – now I'm kicking myself. (Lesson.Learned).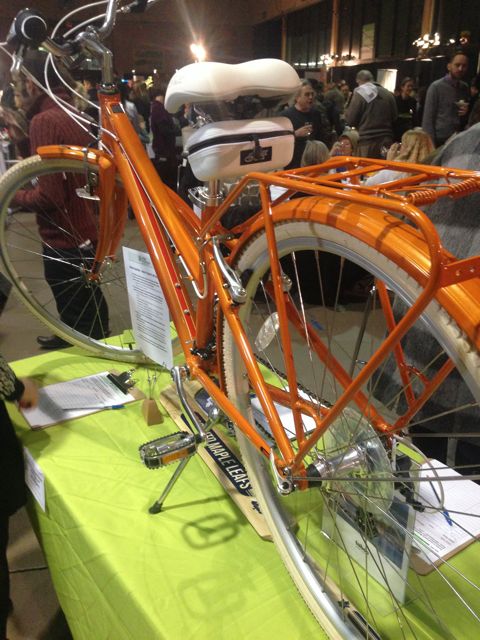 Please keep this event on your radar for next year!! You will be supporting a great cause at the same time as enjoying a super well organized event.
Congratulations to the entire team at FoodShare!!
For more information: Please check out this website – www.foodshare.net
Twitter: @foodshare