I stumbled upon this new cafe while working last week. Sadly they didn't require any of the cheese I sell, but that didn't stop me from returning!! I really liked the space they created and the menu too! #healthy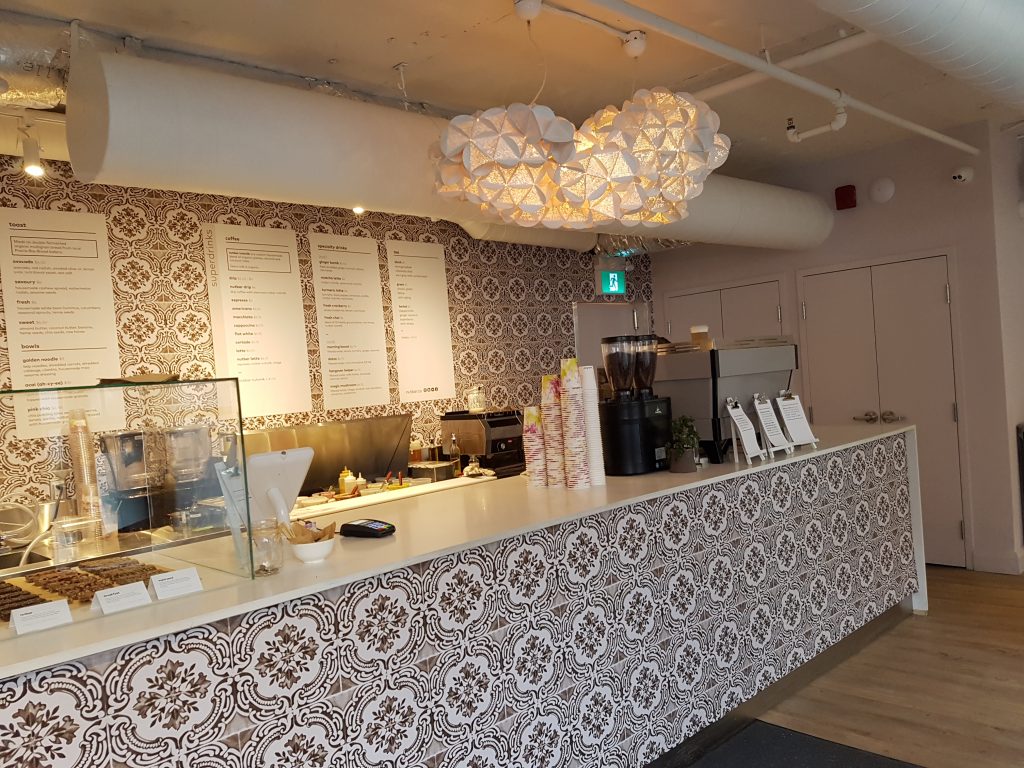 Even the art work is cool.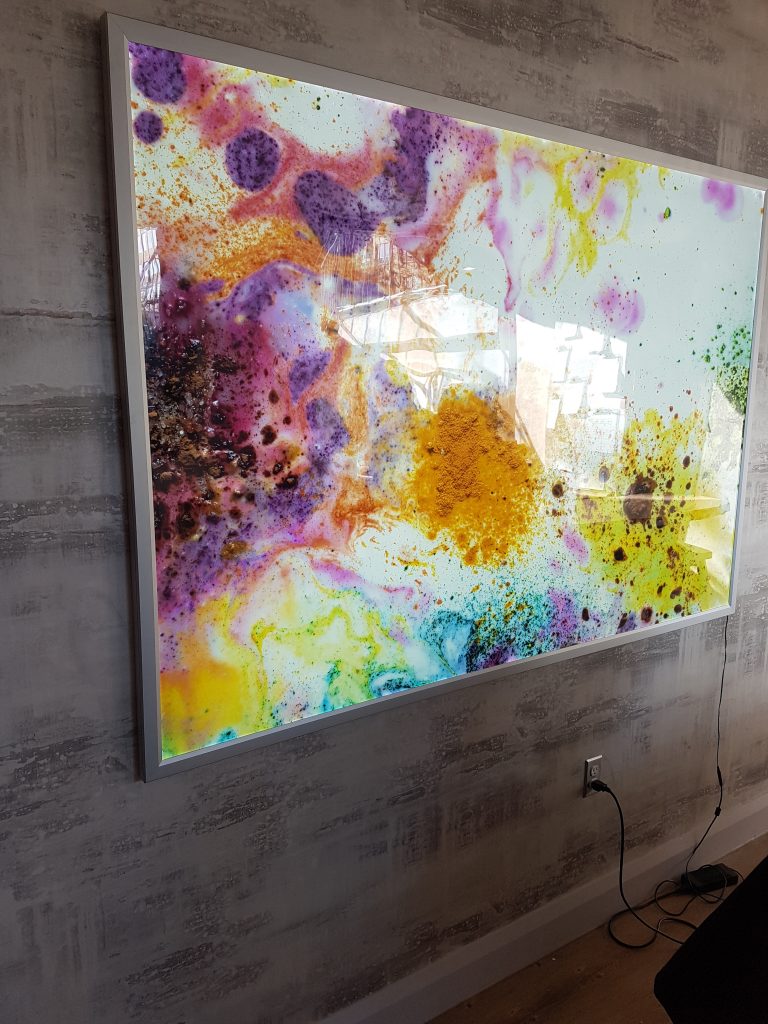 I decided to go super healthy and ordered a tumeric latte.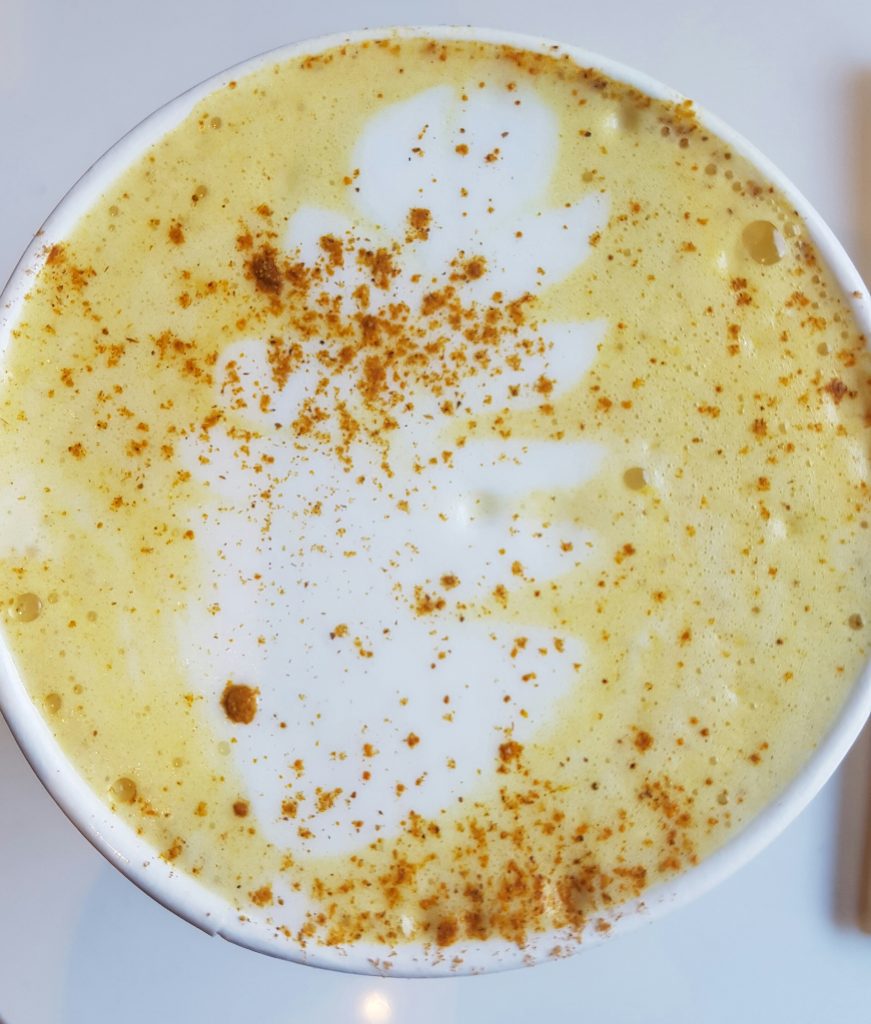 I also ordered their savoury toast( housemade cashew spread, watermelon radish, sesame seeds). It was just what I needed. Not only was it pretty but it was super-tasty as well.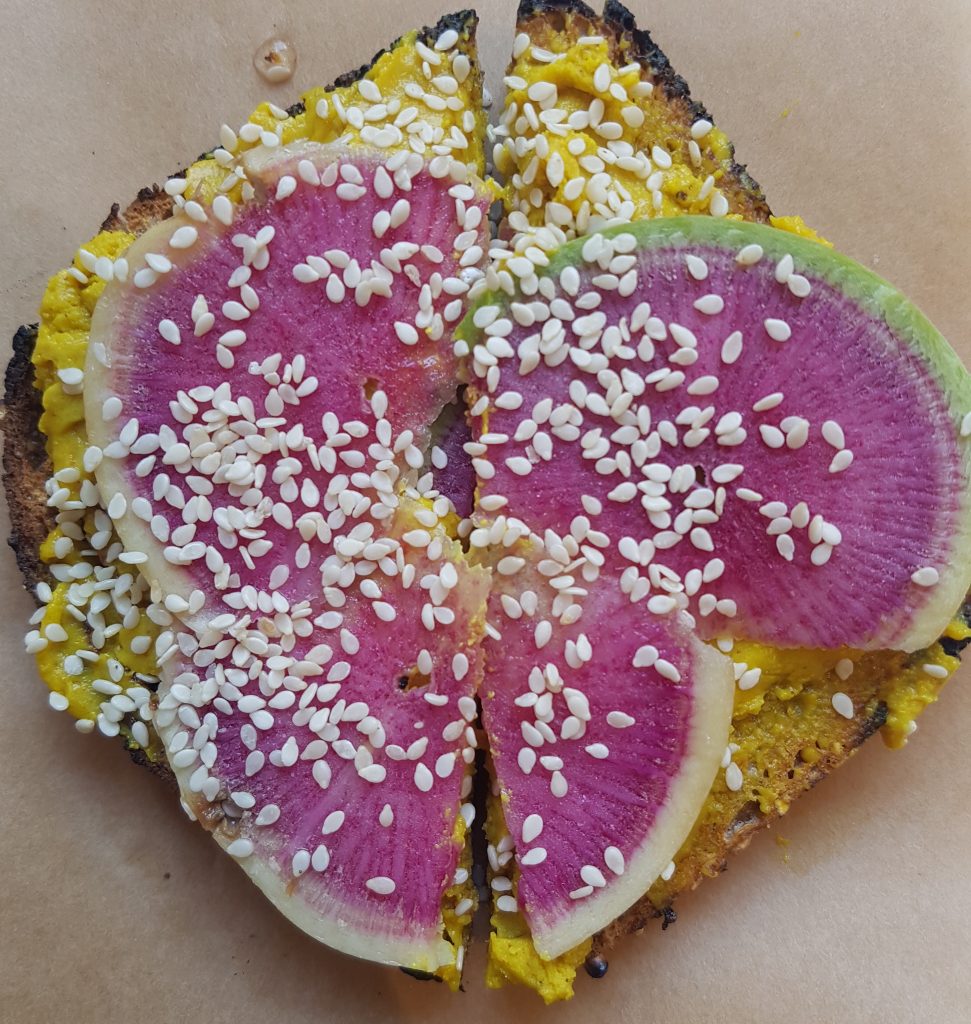 There's a also a range of smoothies, energy balls (supersuperfood, key lime pie, chocolate, and cookie dough) and bars (nut bars, breakfast bar, superseed). Plus there's salad options (acai, pink acai and a golden noodle – made with kelp).
Naturally they are committed to sourcing organic and local products! In fact, the almond milk that will be offered with your coffee will be houesemade.
So if you are looking for a cute place for a healthy snack – the Nut Bar should be on your radar.
Heres to a healthy 2017!
For more information:
Nut Bar: https://www.facebook.com/nutbar.co/
Address: 1240 Yonge Street. Toronto, Ontario
Phone: (416) 519-2700
Instagram: @nutbar.co