I swear I left the resort to go to Playa Del Carmen for one reason only. That reason was to go to the Grocery Store. No…. I did not have a fever. LOL. I simply adore discovering new food products.
Here's a few items that caught my attention:
Campbell's Soup – Chile Poblano: Not very happy that I didn't buy one of these! #arghhh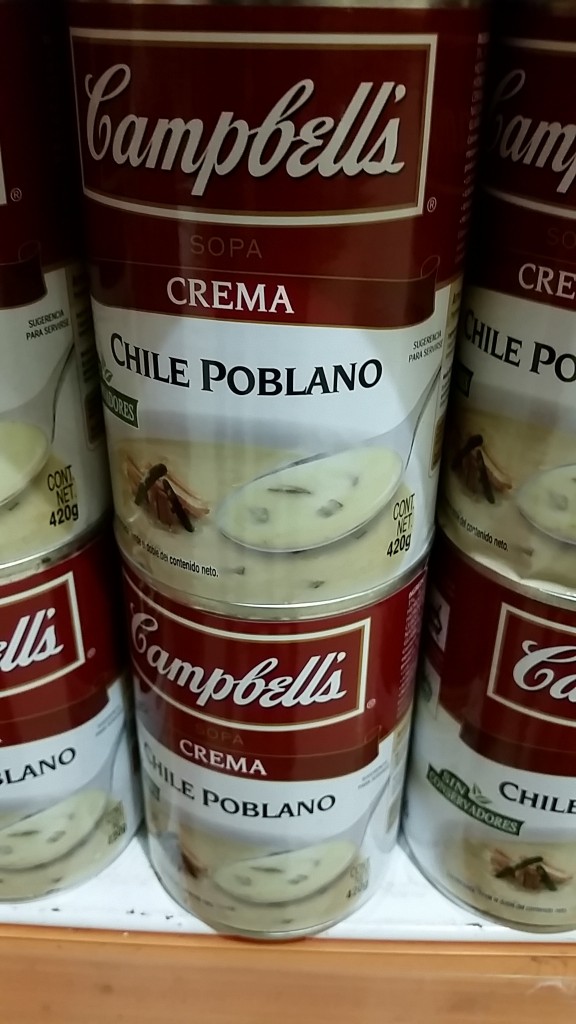 TANG – Tamarind Flavour: Bring it on. I bought a packet but haven't tried it yet. Will keep you posted.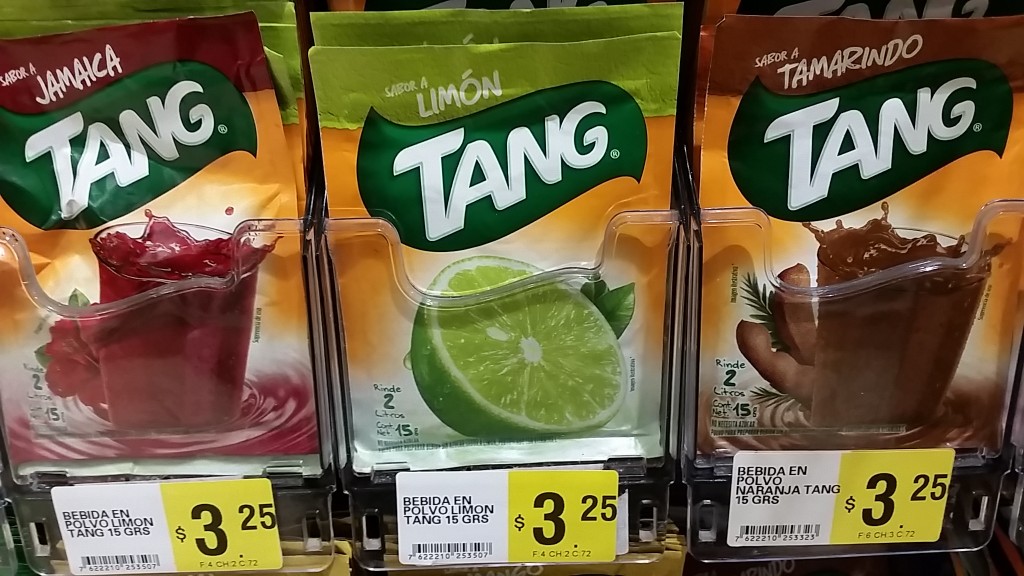 Motor Bikes: Ok it's not a food item but I thought it was cool to see that one could buy a motor bike in a grocery store.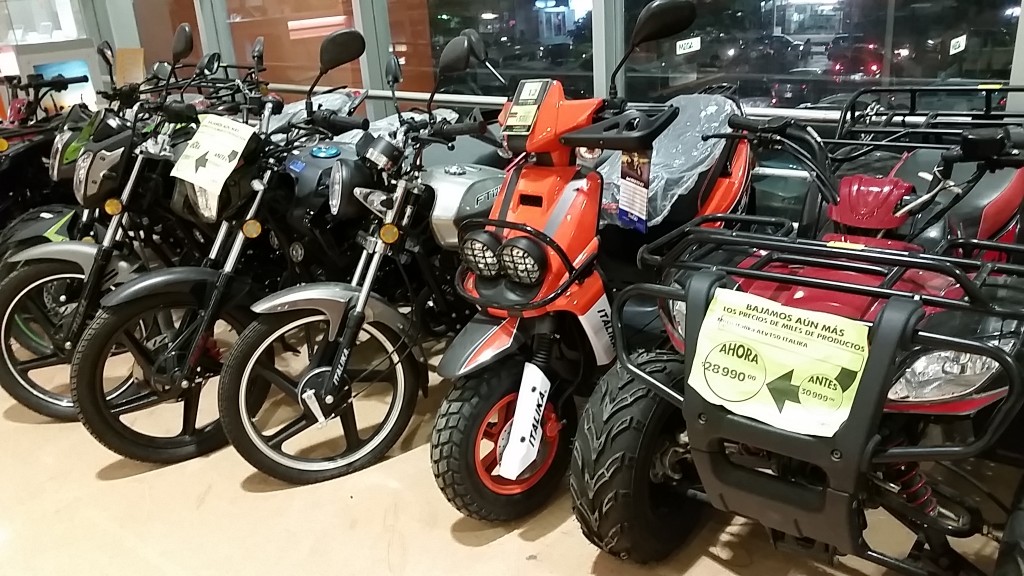 These Drinks.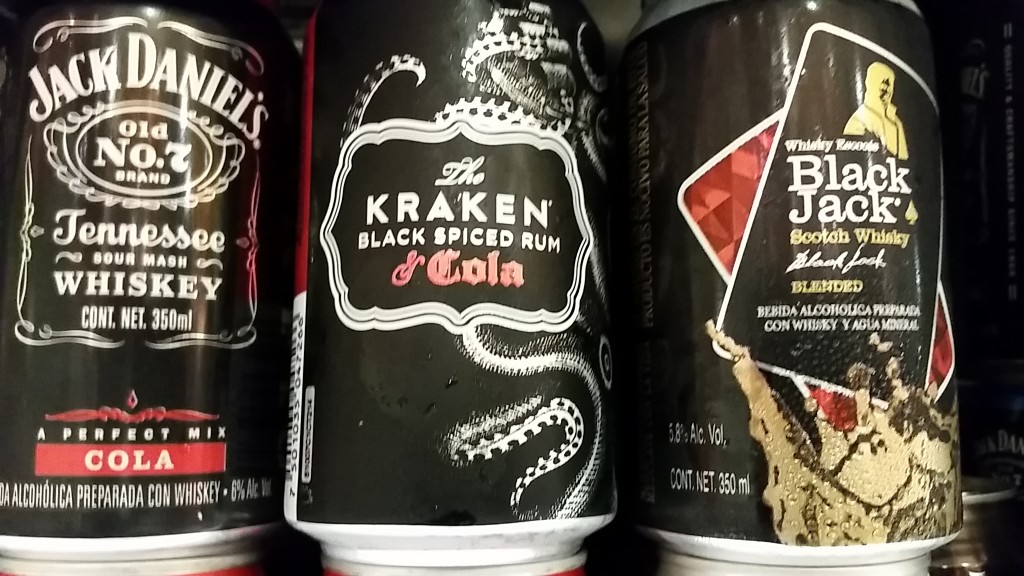 THE CEVICHE BAR – you know how we have an Olive Bar? Well they have a Ceviche Bar with no fewer than 6 different styles of Ceviche.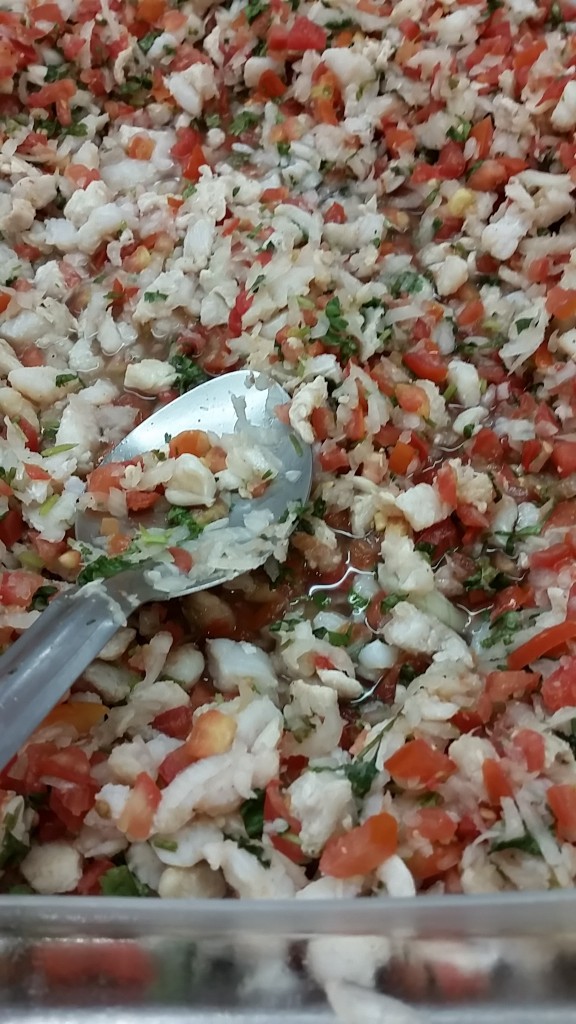 When I walked thru customs I was asked what I bought: I replied a souvenir and some groceries. She asked me "what type of groceries". I whipped out the bag of Tang and she smiled.
Walking thru a grocery store makes me happy! Go figure.
Speaking of grocery stores, looks like it's time to visit Buffalo for a trip to Trader Joe's and Wegmans. Haven't been in a while. #roadtripforgroceries