Did you know that there's a Cheese Trail in Oxford County? Most likely you are probably asking yourself: "Where is Oxford County"? Here's the answer. Its a 90 minute drive from Toronto and a great place to discover Ingersoll, Woodstock, and more.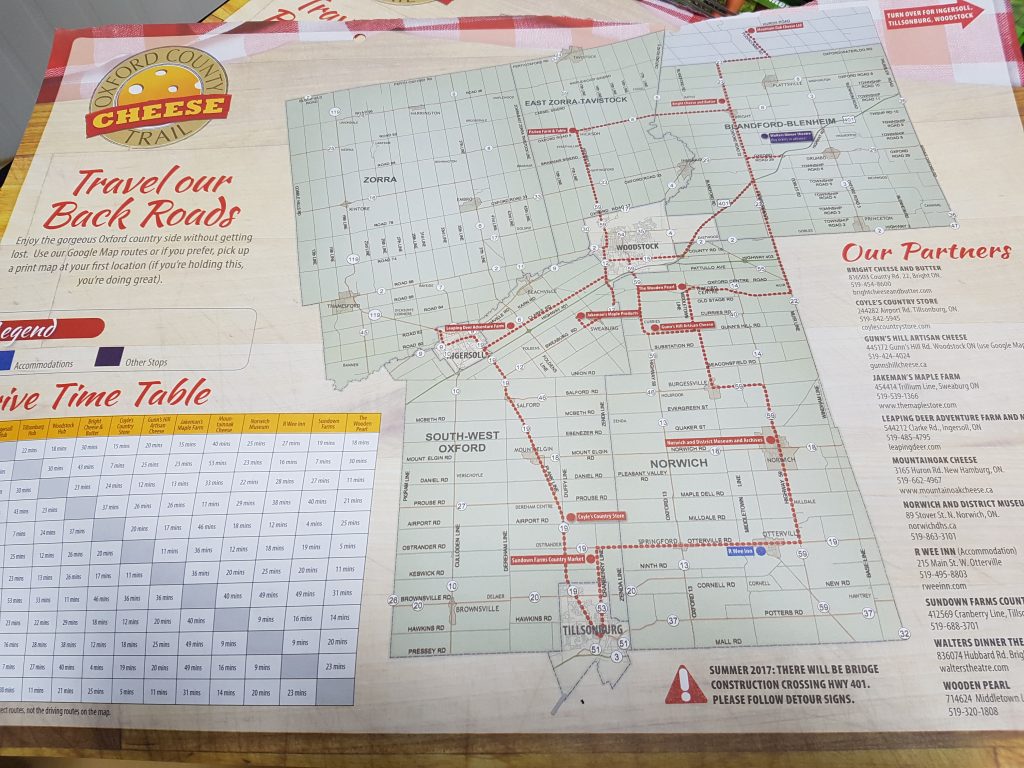 You are also probably asking yourself as well: "What's the Cheese Trail?". Here's your answer.  This trail offers 23 curated stops featuring local cheese and dairy. (yum) and this event takes place every Saturday throughout the month of May. Naturally I had to go check it out myself.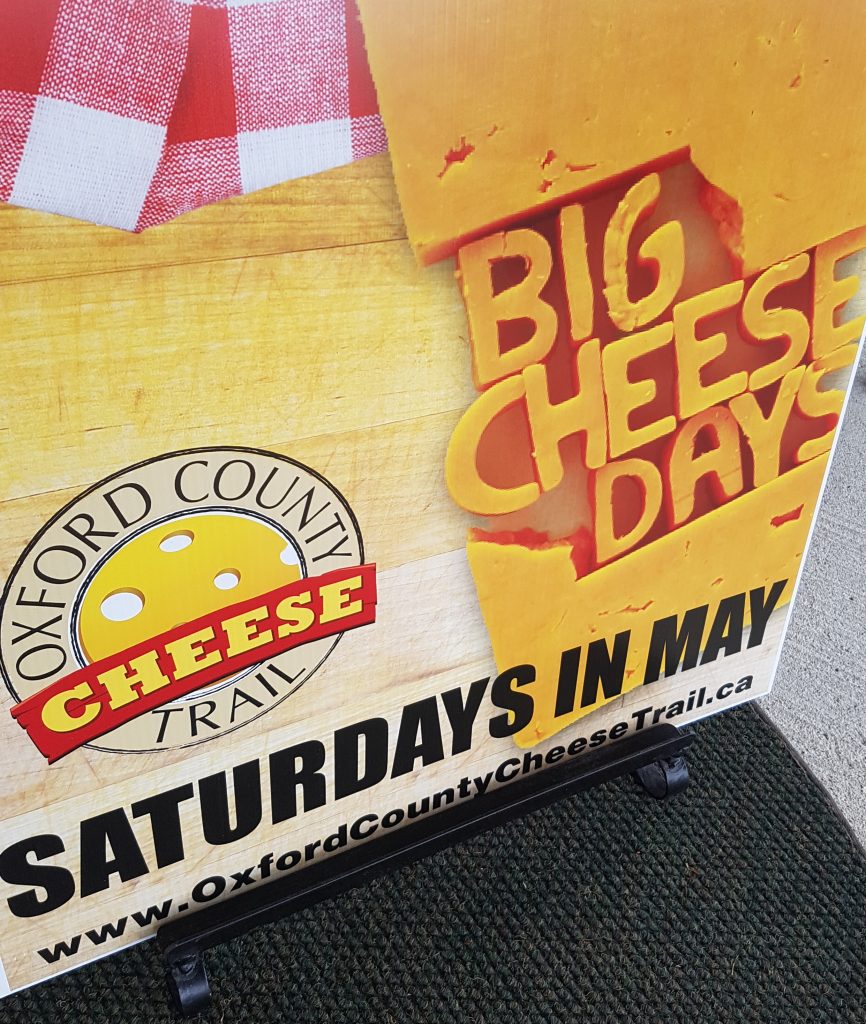 My day started off at MountainOak Gouda. (3165 Huron Road, New Hamburg, ON). Please note, that New Hamburg isn't technically in Oxford County but on the border! I absolutely adore this award winning Gouda and now I have a better appreciation of this Gouda after touring their facilities and visiting their 200 happy cows in their barn!!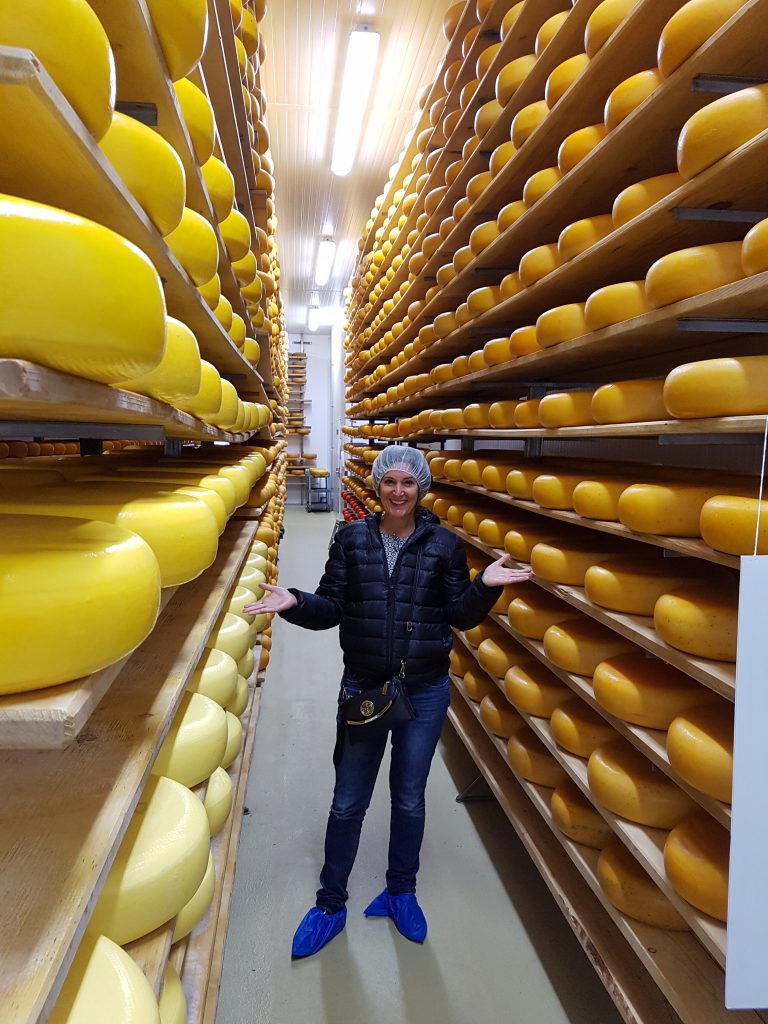 I then stopped into a charming chocolate store called Chocolatea (38 King St. East, Ingersoll, ON) for a sweet treat. I was greeted warmly by the store owner and eagerly consumed a delicious basil/lime chocolate!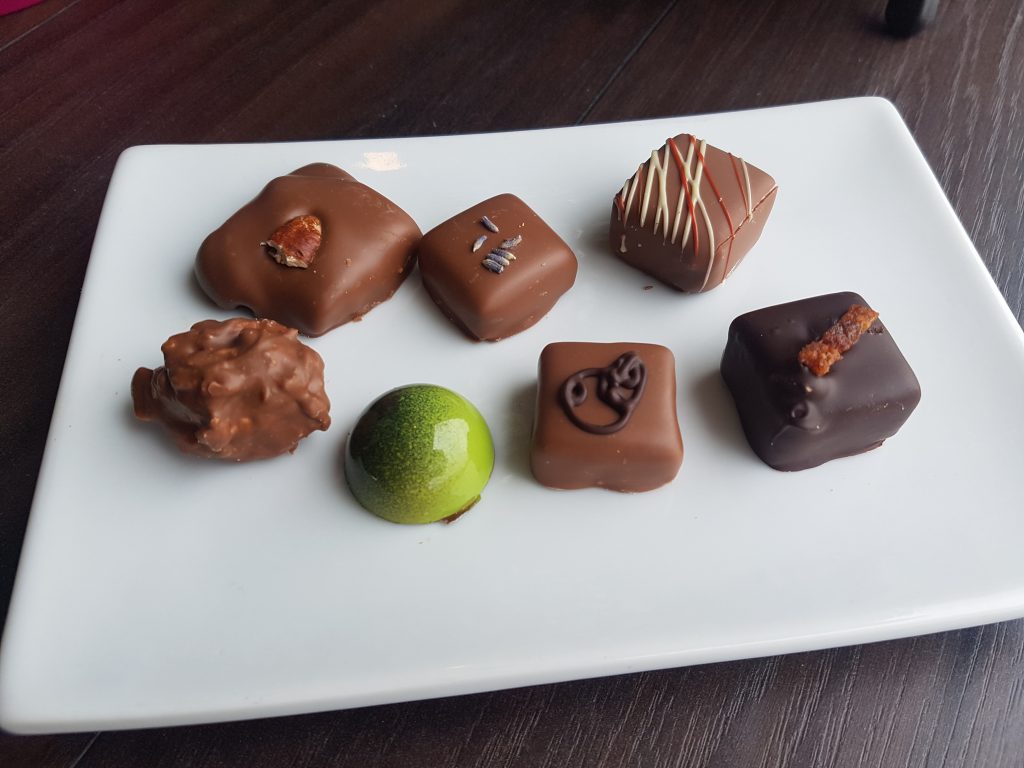 For some reason, after I have a chocolate I always feel like a coffee. So I walked over to a neighbouring cafe called  The Olde Bakery Cafe (120 Thames St. South, Ingersoll, ON) for a unique Cajeta Latte. I was informed that 99% of their baked treats are made in-house (yum) and my Cajeta latte is unique to the area as its made with goats milk right from the area!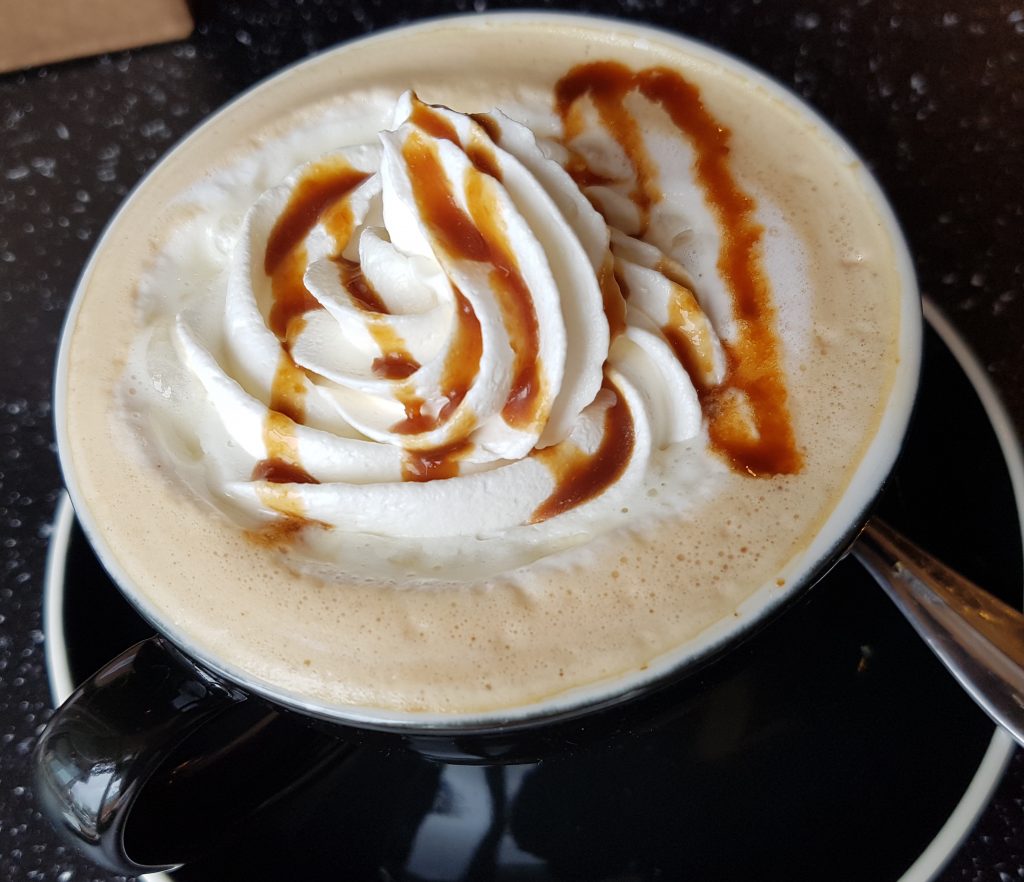 I made sure to stop into a restaurant called Louie's Pizza Pasta & More, (440 Bell St. Ingersoll, ON)  as I read about it on www.curiouscreature.com. I am so happy that I stopped by. This popular restaurant is popular for a reason! Of course I tried their famous Panzerotti which was stuffed with goodness!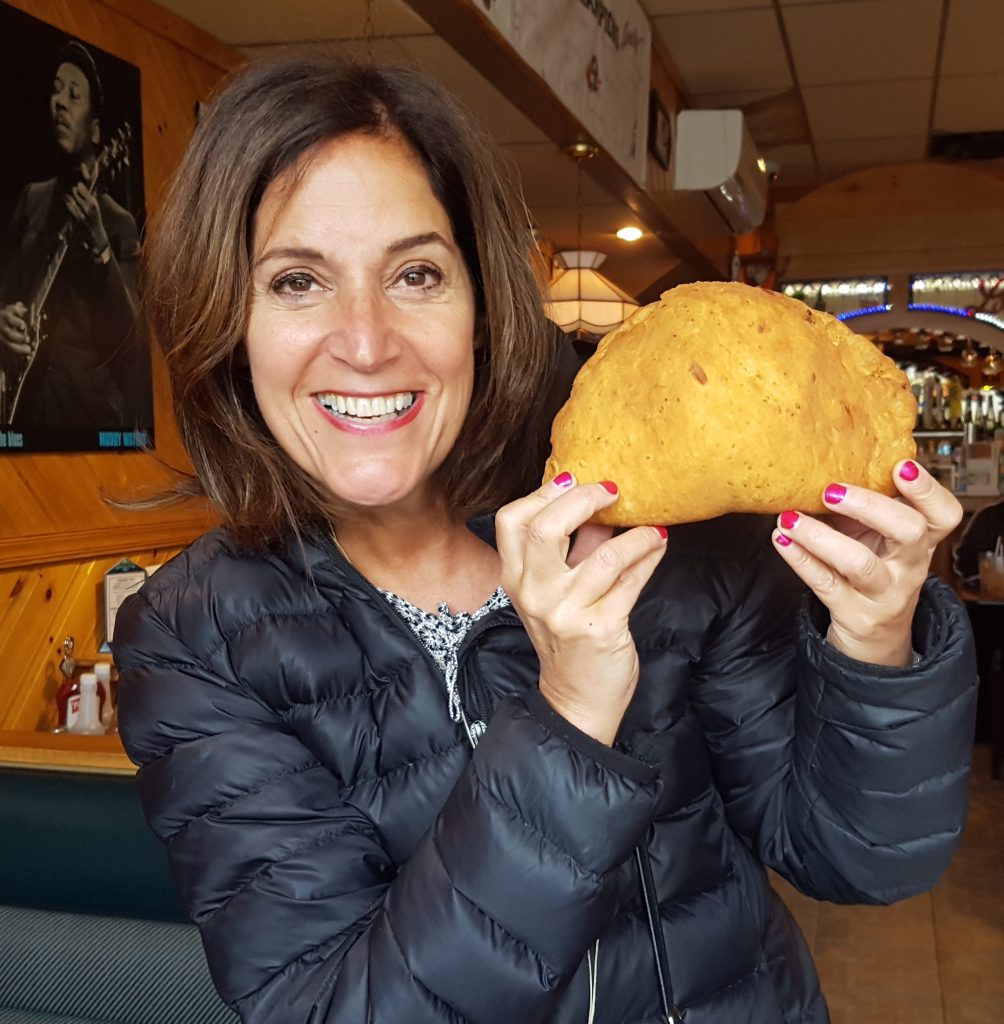 But this month, they are featuring a deep fried cheese curds and I HAD to try that too!! Guess what? It was freaking delicious.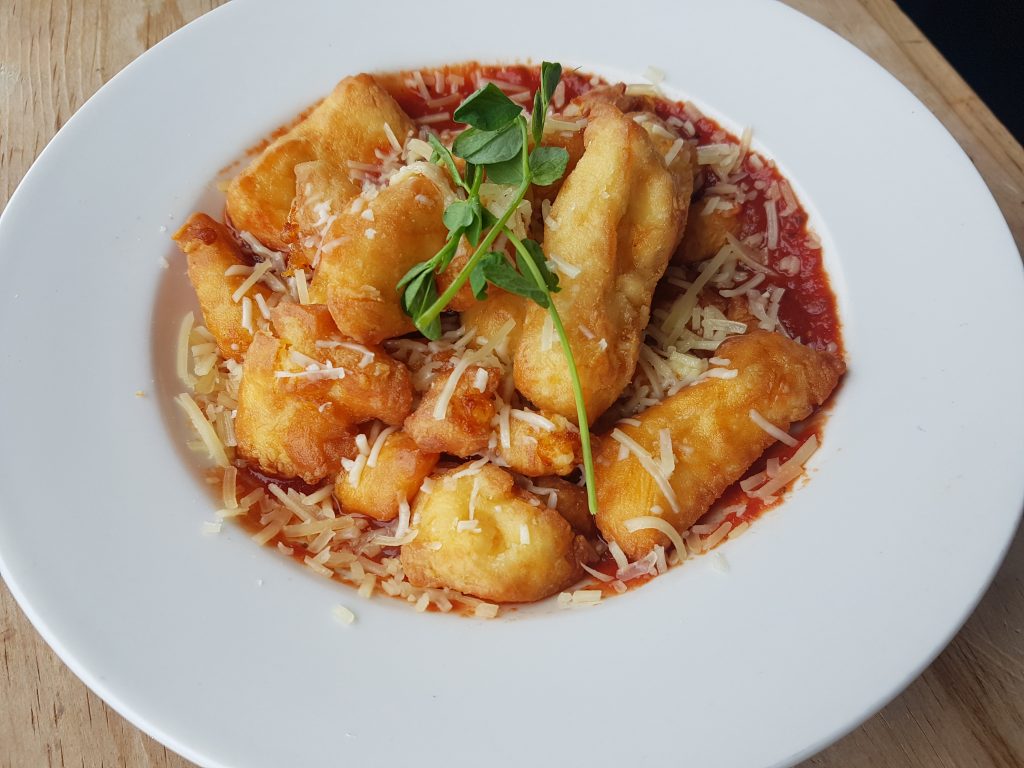 The only thing I didn't try was their famous pizza. But I did that on purpose cause I'm definitely going back!!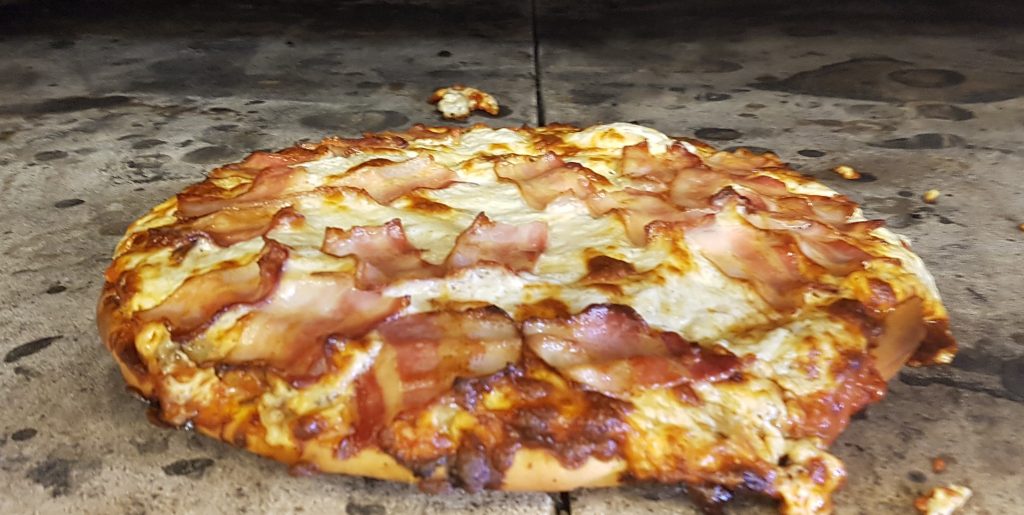 Ok back to the Cheese Trail I also stopped off at Gunn's Hill but sadly I didn't go on on a tour. Again, another good reason to go back.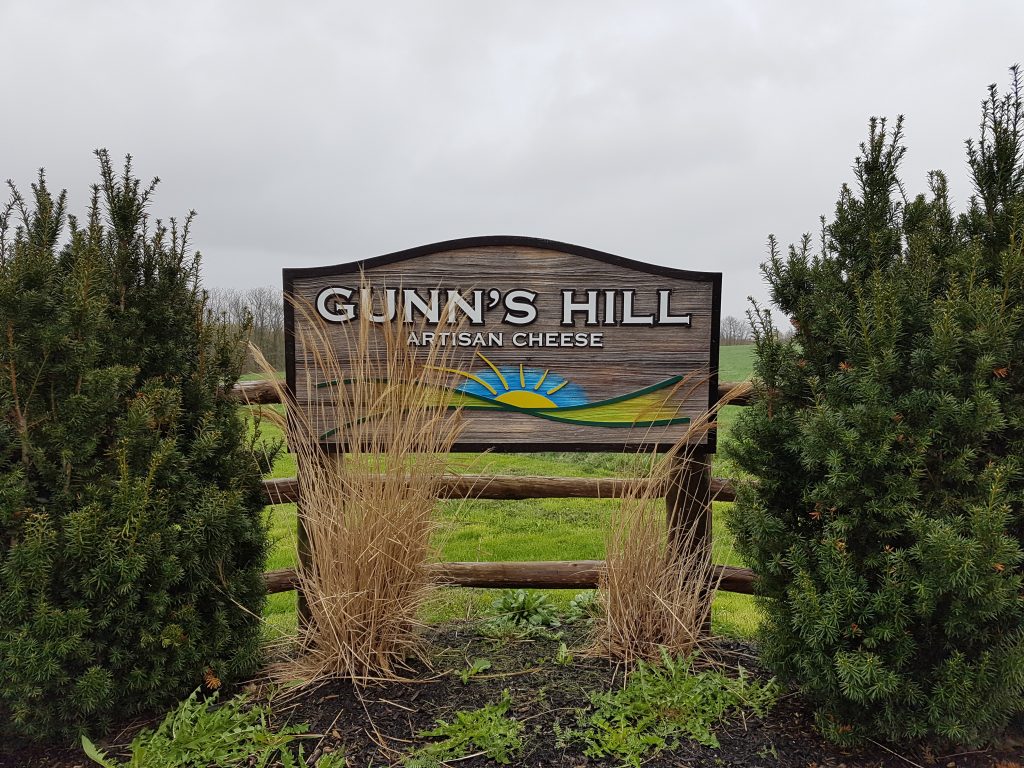 I then went back to Toronto (sniff). I wish I had more time as this Cheese Trail offers so many unique activities. For example I wish I could have added 3 more stops:
Cheese Board and Wine Pairing at SixThirtyNine (639 Peel St, Woodstock)
New Seasonal Brew Launch at Upper Thames Brewing Company (225 Bysham Park, Dr #9, Woodstock)
Visiting the Dairy Capital Cheese Shoppe (474 Dundas St, Woodstock)
However like I said before, I will be back. Nothing beats a weekend getaway!
PS I encourage you to click here to see suggested itineraries and maps! Oxford County Tourism has you covered and has thought of everything.
For more information:
Website: Oxford Tourism Cheese Trail
Twitter/Instagram: @TourismOxford
Hashtag; #BigCheeseDays
Phone: 1 519 539 9800 x3355