The Stop's Night Market is a feast for the eyes, belly and heart. The monies raised from this two day event (which was held last week), goes toward community-building programs such as: food banks, drop-in meals, community cooking and gardening, prenatal nutrition and more!
The Stop's Night Market gets a lot of love as it's sold out every year and for a good reason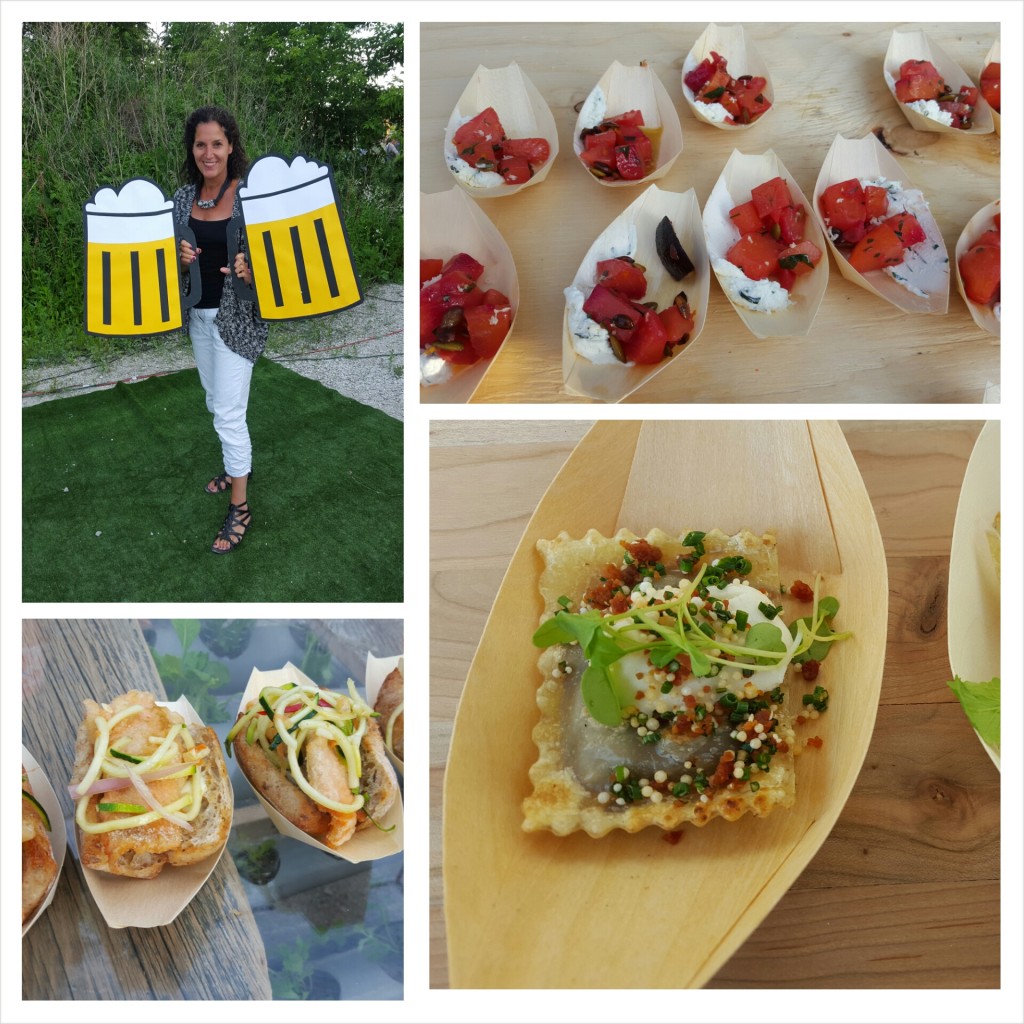 The event is SO well organized plus there's something special about an event that is held outdoors. Especially when the weather is ideal like it was this year.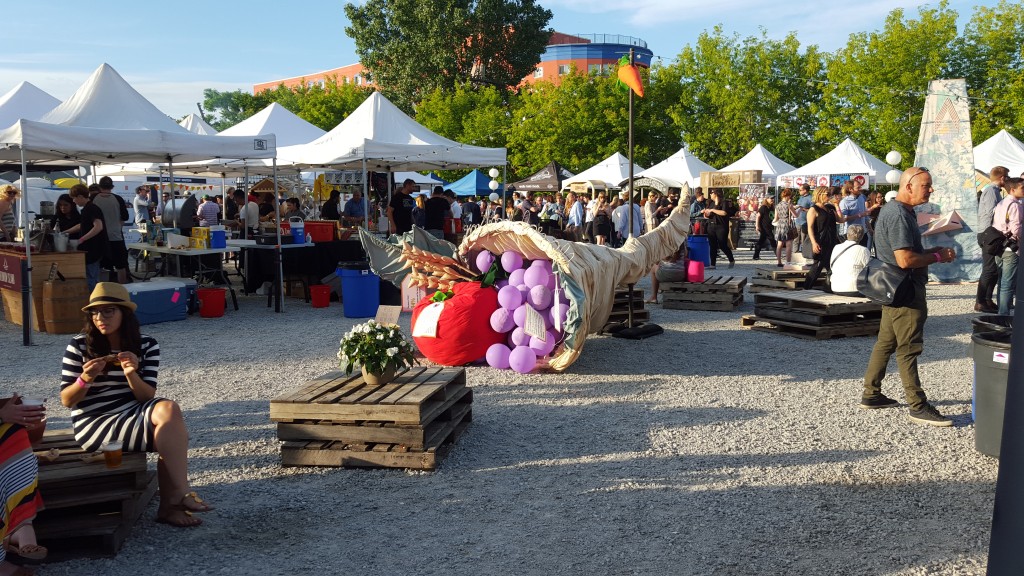 The event features different vendors on both nights and I totally get why people would buy tickets for BOTH nights. Oh ya – your ticket includes all the booze and all the food you can eat. This map really helped me navigate my way thru all the different vendors.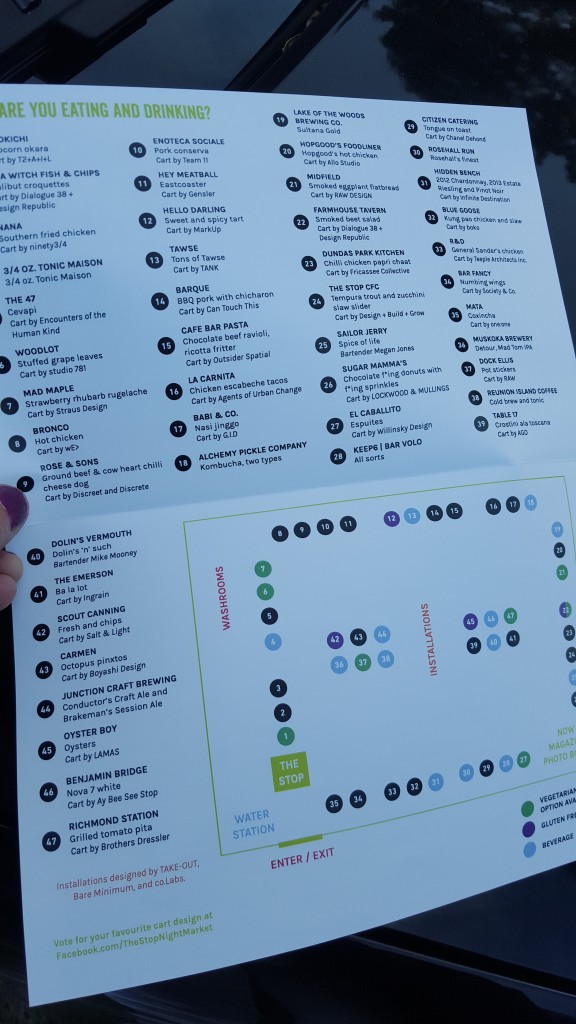 Highlights of my evening included the Halibut Cakes from Sea Witch: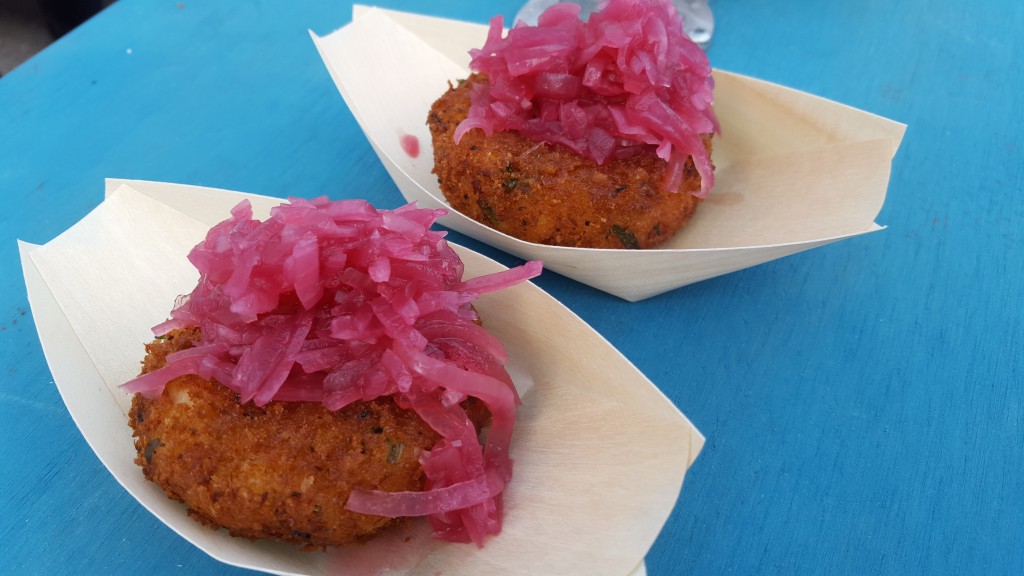 Plus I was digging the Smoked & Roasted Beets with Goat Cheese from FarmHouse Tavern.  Trust me, every vendor served something interesting.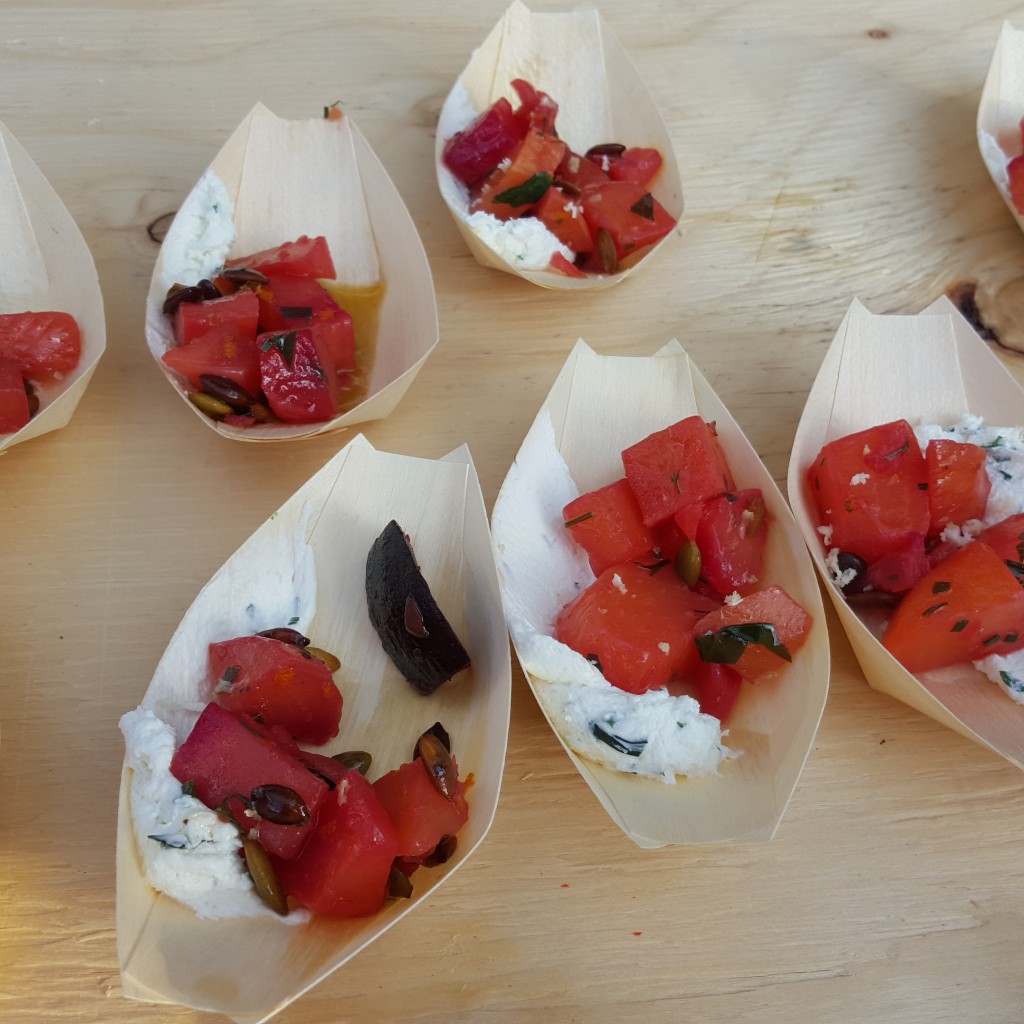 Congratulations to all the vendors, the volunteers and the team at The Stop Community Centre for another incredible event. I hope you consider buying a ticket next year. You won't be disappointed!
Disclosure: I was provided with a media ticket to attend the attend, however all opinions are my own.