I have no clue why I've never heard of Habits Gastropub before but I'm delighted that this has now changed!! I love not only discovering new products (see last blog post) but new restaurants that I have never been to before as well!!
You can find Habits Gastropub at 928 College St.  Bonus: I was delighted to find out that street parking is free after 6 pm. The exterior of the restaurant looks like this.
As for the food…I tasted Buffalo Sweetbreads (top left) that was served with a wicked blue cheese dip, A Salmon Duo (top right), the Habits Slider (bottom left)  and Bone Marrow on toast (bottom right). There's no shortage of appetizers here and someone knows what they are doing in the kitchen!! I noticed on their website that the menu changes frequently and may not be current online. They try their best to keep up to date online but encourage you to just come on in if you see something on the website that interests you.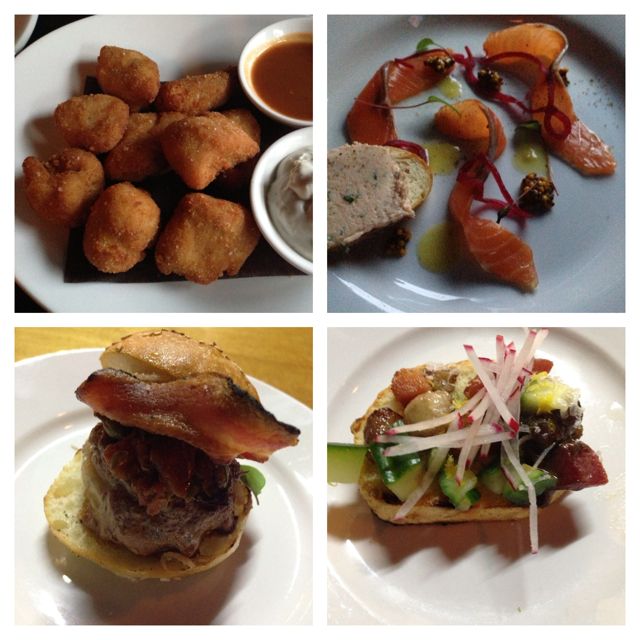 For dessert –  my taste buds were treated to a trio of flavours: a chocolate brownie, lemon crema, and BEET ICE CREAM WITH ROSEMARY HONEY MASCARPONE. I have spelled that last item in CAPS as it was EPIC. Absolutely EPIC. I want  demand, a whole bowl of that ice cream the next time I visit.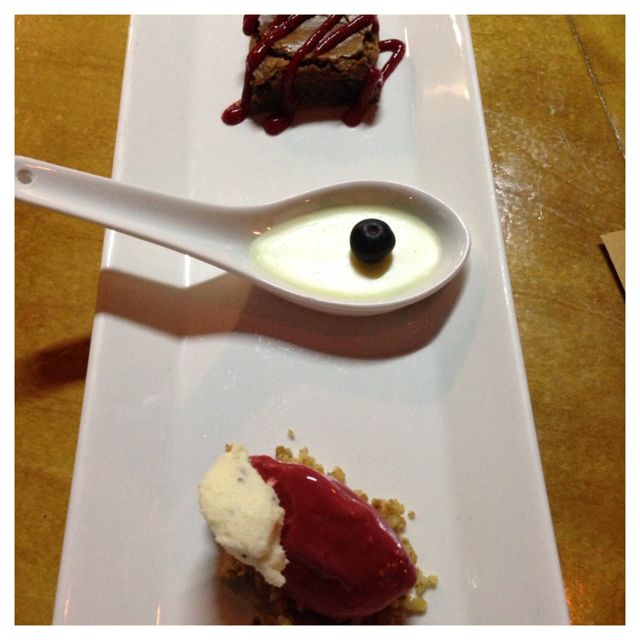 Please take a peek at their website as Habits Gastropub has a variety of events coming up – Jazz Night, A Folk Band,  A Charcoal Sketch Cabaret and More!! Not to mention, Industry Night on the last Monday night of every month with 50% off ALL beverages!! (yes..all of them).
Hope you get a chance to check out Habits Gastropub one day soon. You won't be disappointed with the food, the Ontario craft beer selection, VQA Wines and the atmosphere.
Many thanks to View the Vibe for inviting me to this special dinner for media and bloggers.
For more information:
Habits Gastropub: 928 College Street, Toronto (416) 533 7272
Twitter: @habitsgastropub
Facebook; www.facebook.com/habitsgastropub