My introduction to the world of nuts was at my grandparents house. I remember a bowl of fresh nuts in the family room that required a "nut cracker" to open up them up. Does anyone else remember those nut crackers?
The tradition of having nuts in the house has continued. Except you can find the nuts in my house…In the freezer. No nut cracker required. You can always find a stash of sunflower seeds, pine nuts, cashews, almonds, sesame seeds and California Walnuts hanging around my freezer in little zip loc bags!!
Usually I sprinkle nuts on salads, or add them on top of stir fry's but this week I tried a Cajun Spiced Walnut recipe to make as a gift for my dad who also loves nuts.  Here's the recipe.
CAJUN SPICED WALNUTS (source: www.walnutinfo.org)
INGREDIENTS 
2 egg whites, lightly beaten
1 tbsp (15 mL) garlic salt
2 tsp (10 mL) each cayenne pepper and paprika
2 tsp (10 mL) each dried basil, oregano and thyme
4 cup (1 L) shelled California walnut pieces
DIRECTIONS
In a large bowl, mix egg whites with herbs and spices; stir in walnuts and coat thoroughly.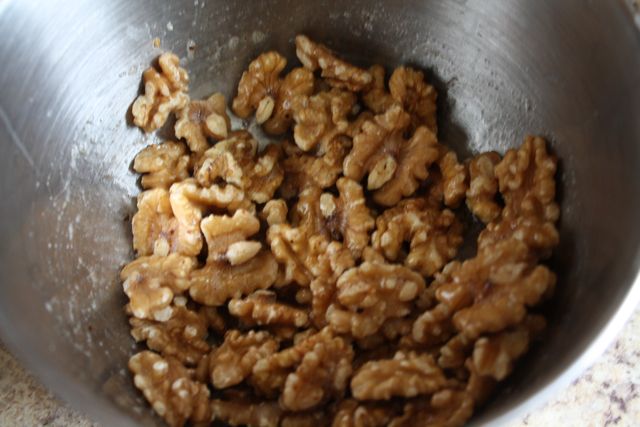 Spread walnuts on large, shallow baking sheet coated with non-stick cooking spray. Bake at 350°F (180°C) for 15 to 18 minutes or until dry and crisp. Cool thoroughly before serving.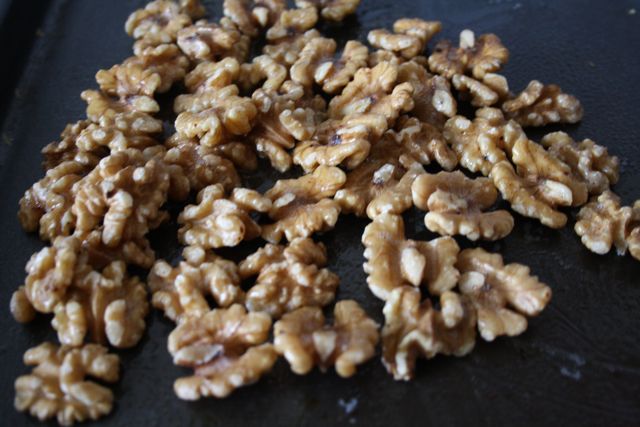 FINAL PRODUCT:
My dad gave this recipe a thumbs up!!  (which is why I'm sharing it with you as well).
Happy Snacking!!