The company I work for has a policy that if you work overtime then you must take off that time within two weeks. I wanted to take full advantage of that day off but it was November and it wasn't exactly ideal weather to fly somewhere for a for a long weekend.
I was racking my brains what to do – and then I came up with the idea to drive for an hour and a half so I could be pampered at  Ste. Anne's Spa. Sometimes, I really do have great ideas!!
As you can see from the schedule, I was going to have a great day.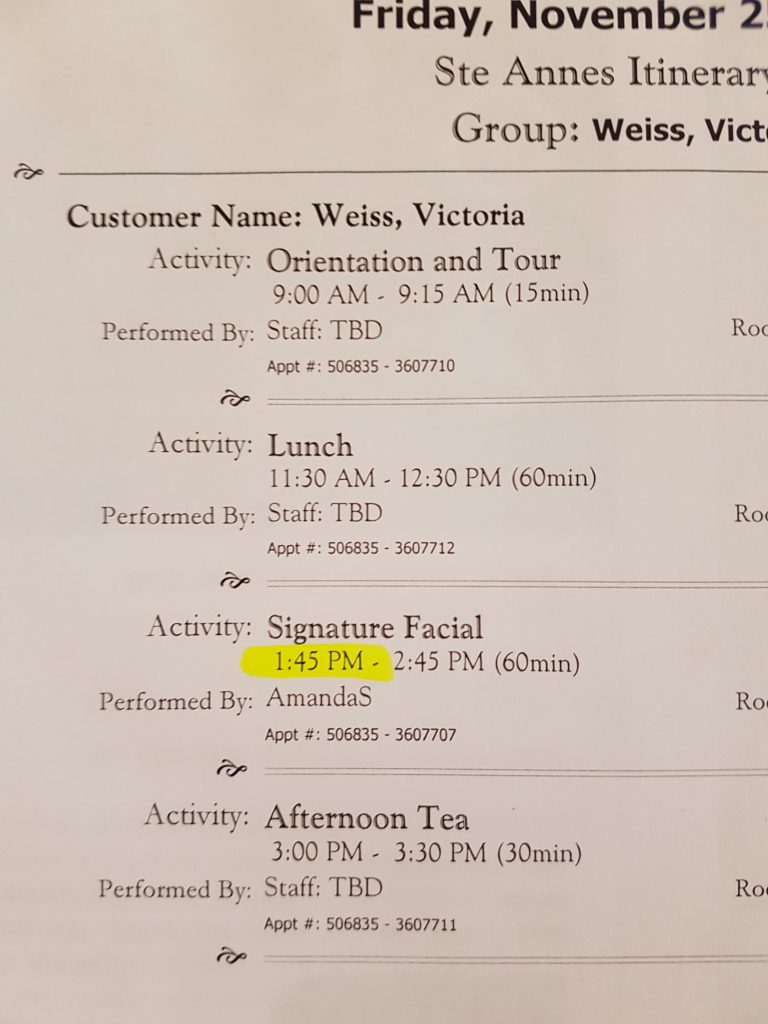 Of course, the day included some time in their outdoor hot tub.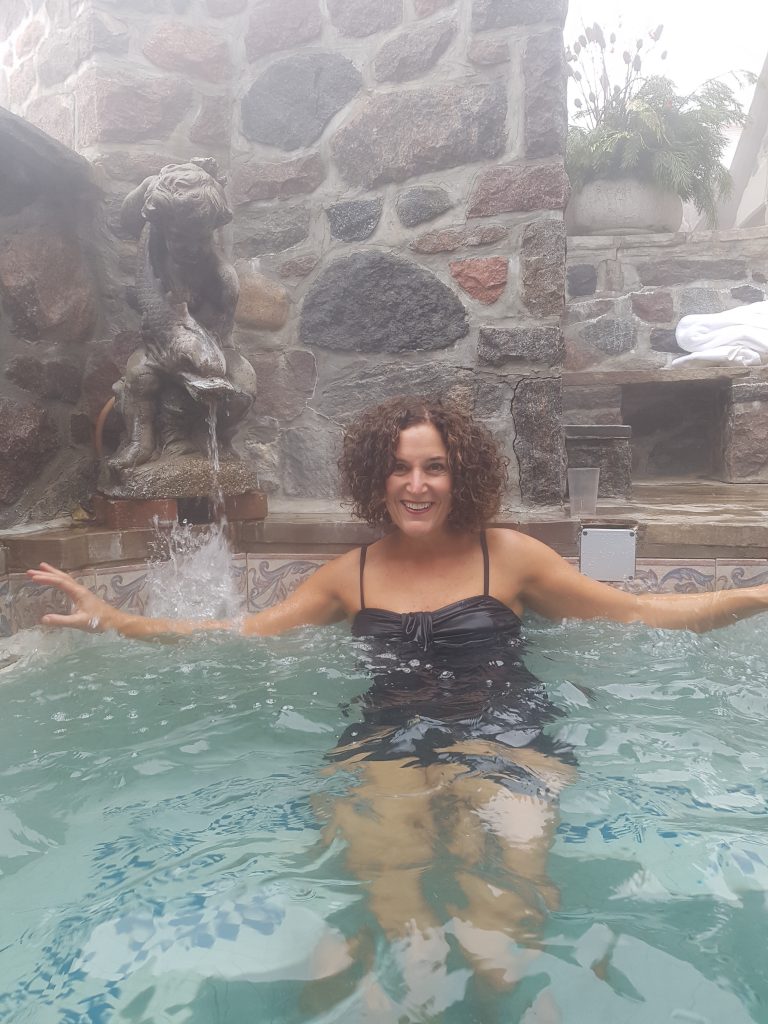 Plus I made sure to spend as much time as possible, hanging out in their robes.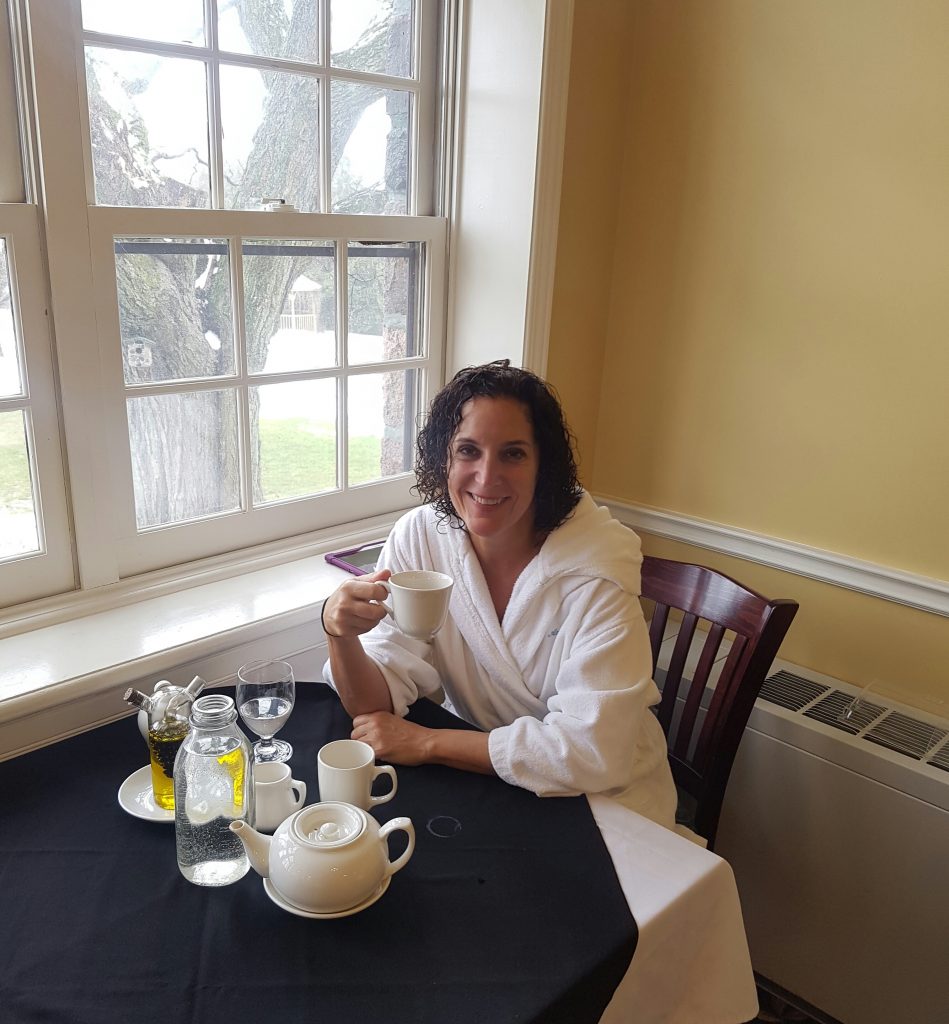 I found out that there's a new chef in the kitchen and I must say that I noticed the improvement, since my last visit a few years ago. My food not only was presented beautifully but it was cooked to perfection.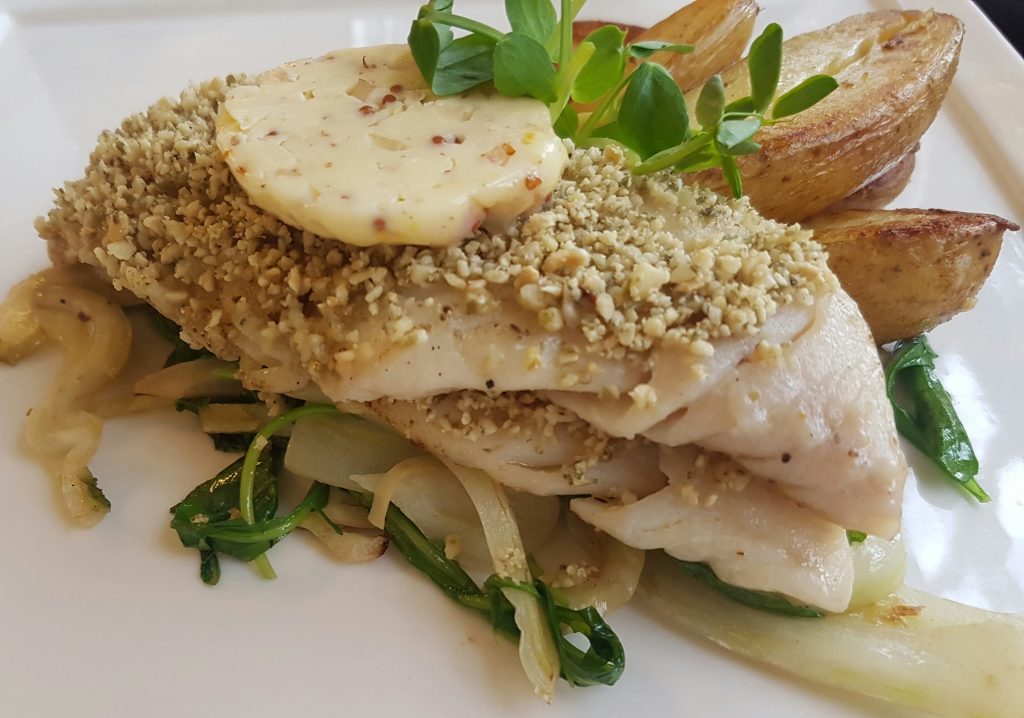 Not complaining that my day ended off with a gorgeous Afternoon Tea.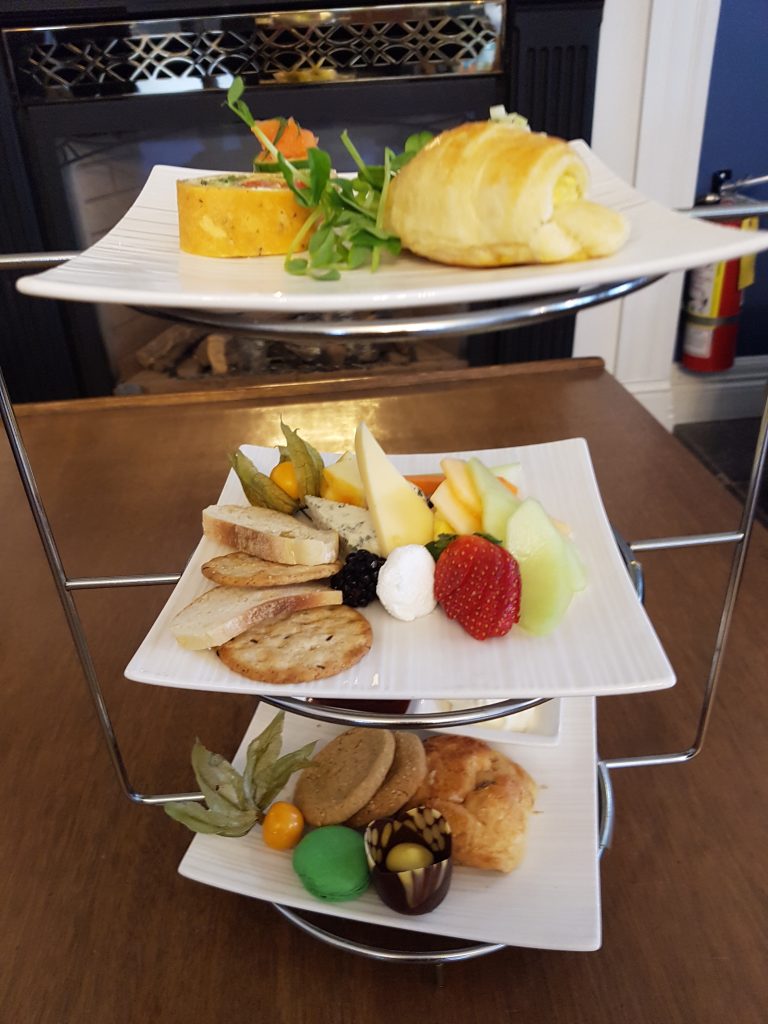 I would highly recommend Ste. Anne's Spa but please note that they are a very busy destination so book as early as you can!! You will love their facilities, food, warm and welcoming service and attention to detail. Promise.
Please note that they offer many fantastic "packages".  There's a February package, a March Getaway Package and even a Yoga Retreat.
For more information:
Website www.steannes.com
Address: 1009 Massey Road, Grafton, ON, K0K 2G0
Reservations: 1.888.346.6772 or info@steannes.com
Disclosure: My visit was complimentary, however all opinions are my own