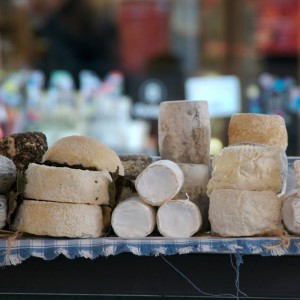 We all know that spring is around the corner, despite the rain, the snow and the freezing rain that we have had over the weekend!! I'm pleased to announce that Taste of Cheese has offered to sponsor my next contest to get us ready for Spring!!
I'm thrilled…as CHEESE is a huge part of my life. I can pass an ice cream store, I can pass a chocolate store but I simply can't pass a cheese store. I have even gone to  cheese classes!! (beer and cheese always being a fav. class)  and checked out a variety of grilled cheese sandwiches in Toronto.
Now let's talk about Taste of Cheese!
Taste of Cheese is awesome for any cheese lover . Each month, they select 5 exciting and unique cheeses that are included in a Monthly Taster Box. Plus you will receive cheese descriptions and tasting notes! All this gets delivered right to your doorstep. Isn't that the best?
When I saw that Taste of Cheese participated in Wagjag– I bought two coupons immediately.  This type of coupon will certainly come in handy as a birthday present for some friends I have who love cheese.
Please take a peek at their website by clicking here: Taste of Cheese. They have an awesome blog and you can read more about their fantastic corporate gift boxes, charcuterie, and more.  You can also follow them on twitter: @tasteofcheese.
Here's the Contest Rules:
a) The contest is simple. All you have to do is answer the following question: what is your favorite cheese?
b) The winner will receive a custom designed taster box, which has 3 cheeses, a box of crackers and fig spread. YUM. (app. value..$50)
c) The contest will run from March 6th and will close at midnite on March 20th, 2011.  This contest is open to any Canadian resident and one lucky winner will be selected using www.random.org.
d) The winner has one week to reply to me with their complete name/address. If I don't hear from the winner, another winner will be selected.
Hope this contest helps the next two weeks go by …till its actually Spring. Can't wait.