When I lived in a house, I composted regularly as I had that little "beige bucket" that sat on the counter. Then I moved to an apartment for 3 years and the building didn't have a compost program (sniff). I seriously missed it. But in August, I moved to a condo and guess what? They compost and I'm now shoving vegetable peels, egg shells, avocado pits and more into the little beige bucket like there's no tomorrow.
I had the handyman put it up in the cupboard this time so it's no longer on the counter and I'm a happy camper.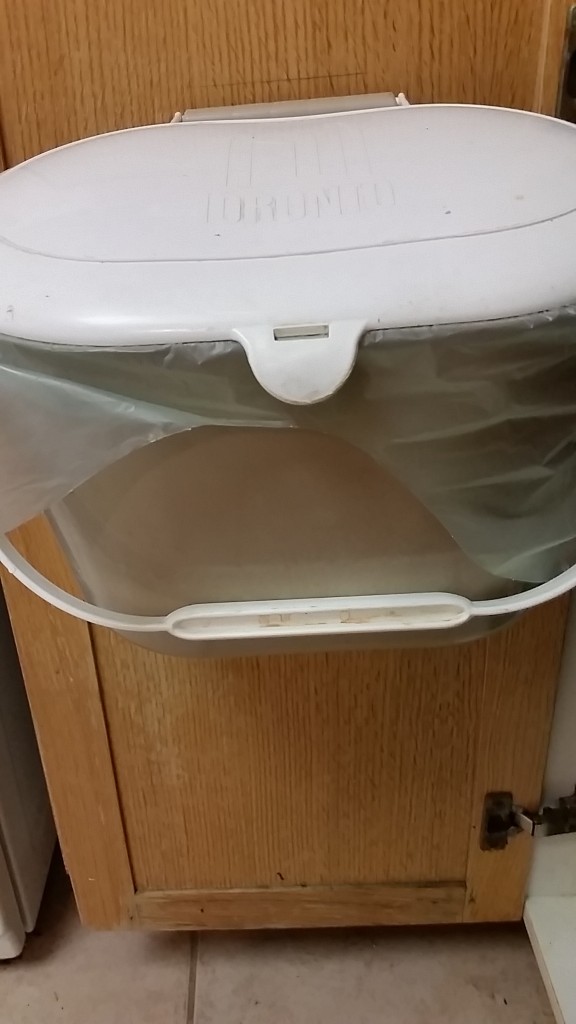 My bag of choice for the beige compost bucket is GLAD® Odour Guard® Bags with febreze™ Freshness . They're durable and odour-absorbent too.  So while my neighbours are doing the 6AM hold-the-bag-at-arm's-length-trying-not-to-inhale dance,  I'm not worrying at all!!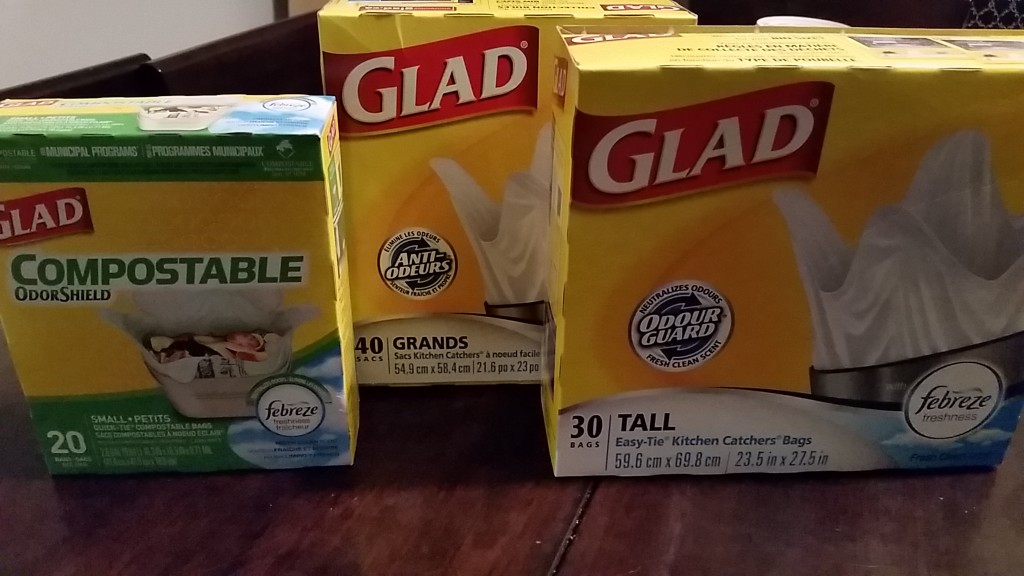 There is no question that my garbage has been reduced in half. Plus there's no question that I'm loving my GLAD® Odour Guard® Bags with febreze™ Freshness . I'm definitely brand loyal when it comes to this product.
Sadly I haven't become a fan of cleaning…no matter what the product.
PS Disclosure: I was compensated for this blog post however all opinions are my own