There are a few events coming up in December that will bring a smile to my face and this is one of them.
Starting on November 8th, a life sized Holiday Gingerbread Village is opening at the Loblaws® Maple Leaf Gardens (60 Carlton) to bring the magic of the holidays alive.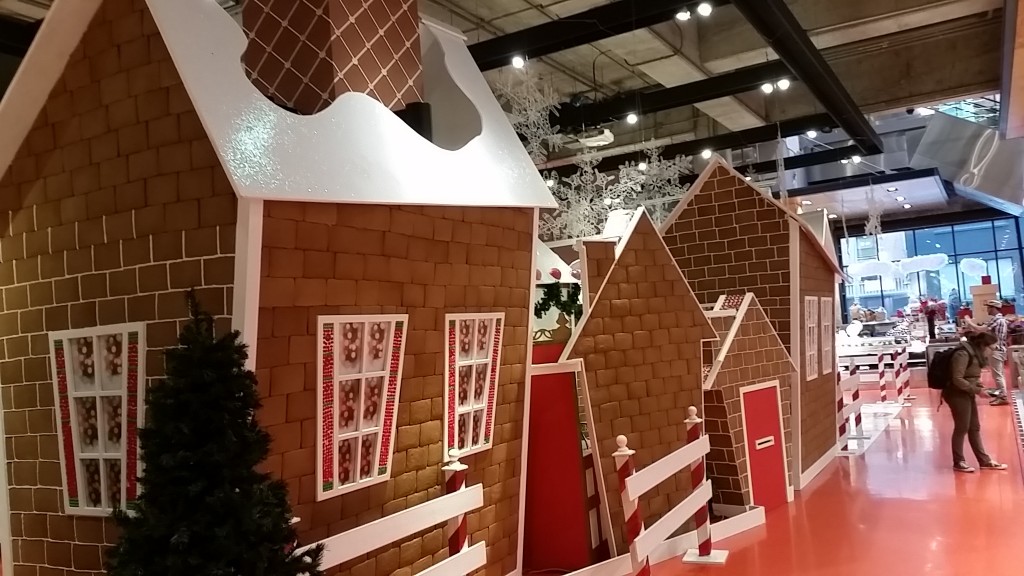 The village will be open every weekend from November 28 until December 20 from 10 AM to 6 PM and on December 22nd and 23rd from 10 AM to 6 PM, with activities for the whole family. For a charitable donation of just $5 to President's Choice® Children's Charity, you can decorate a cookie and get a photo with Santa.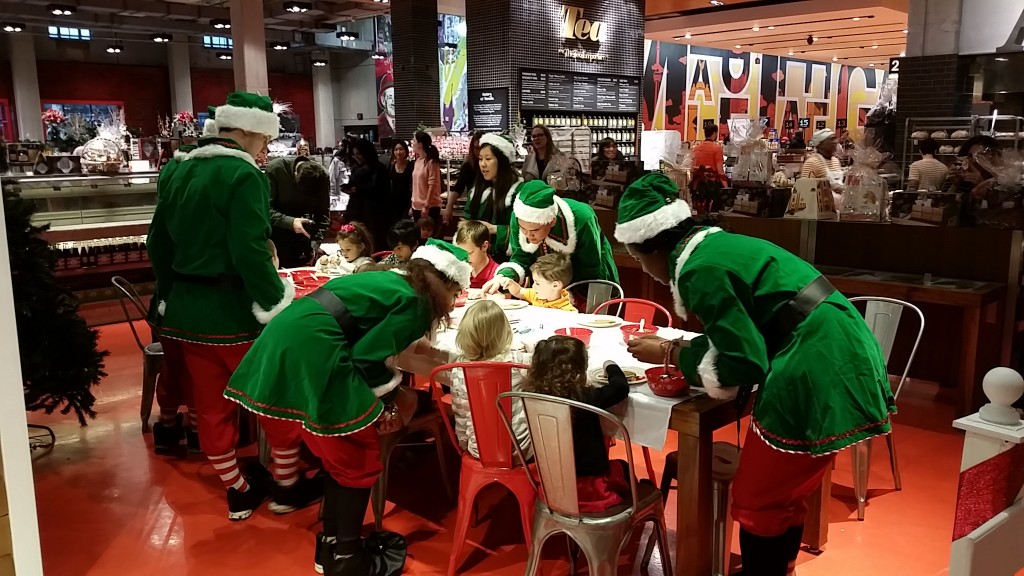 Of course, I went down to the Loblaws Maple Leaf Gardens store to check out this spectacular Gingerbread Village. This particular wall with all sorts of candy on it certainly did capture my attention!!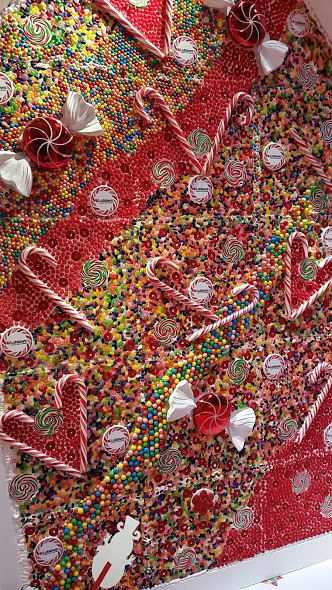 It's not a secret that I'm Jewish and don't celebrate Christmas but I have no problem enjoying everything about this holiday – the decor, the candy canes, the gingerbread homes, and the eggnog too!! (love the stuff).
Loblaws Maple Leaf Gardens and President's Choice have done an exceptional job at this time of year. The store looks gorgeous!! By the way – don't forget that there's free parking underground when you purchase $20 worth of groceries.
Next week you will see another blog post about the PC Insiders Collection Boutique. (that's code for "make sure you read next weeks blog post" K?).
Stay tuned for more events that will take place in December!!
Disclosure: I was compensated for this blog post however all opinions are my own.