I'm not sure how I found out about FFWD: Advertising and Marketing Week, but it's been on my radar for a long time. This year – IM GOING. Can you tell that I'm excited? Well I am! I thought it would be fun to share a quick email interview that I had with Gillian Graham, who is the CEO of Institute of Communication Agencies.
1.    How long has AD WEEK been taking place?
The week was launched in 2009 as "Advertising Week", so this will be our 7th year! It was renamed
"FFWD: Advertising and Marketing Week" two years ago, reflecting its relevance to the entire marketing and communications industry.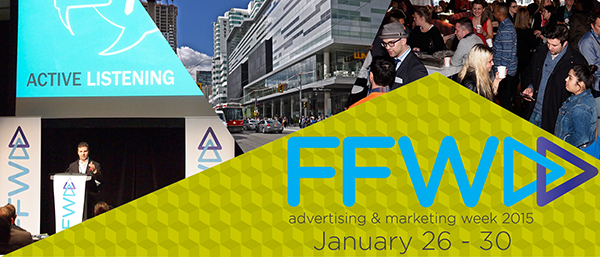 2.    What are the most anticipated sessions?
All the sessions are highly anticipated, because they cover the broad spectrum of issues facing our industry, such as data, brand influence, multiplatform consumers, native advertising, mobile marketing, becoming an entrepreneur/starting a start-up, etc.  There will also be a screening of award winning global commercials from the 2014 Cannes "Festival of Creativity". There are a few sessions that should definitely spark interest and conversation, such as the debate between Mitch Joel and Andrew Keen on "Is the Internet the Answer?", the presentation by Olympic champions Tessa Virtue and Scott Moir, and the insights from global advertising icon Shelly Lazarus of Ogilvy & Mather, New York. The Ad Ball on Thursday night Jan. 29th is always a very well attended and fun party!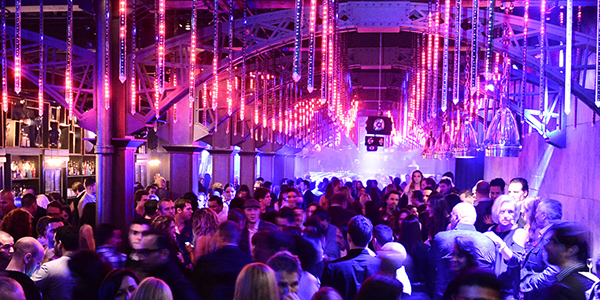 3.    How has AD WEEK changed over the last few years?
Like our industry, the week has evolved dramatically over the last several years.  It has grown from under 10 events in its first year, to over 40 events in 2015, and is now Canada's largest and most diverse annual gathering for the advertising, marketing and communications industry. Last year we added a "Morning Master Series", featuring esteemed marketing professors from various universities.  In 2015 for the first time, we will hold an exciting "Battle of the Bands" event, featuring bands from various Toronto agencies. This year we will also be welcoming presentations from several new and exciting sponsors, such as Twitter.
4.    Who should attend?
Anyone who has an inquiring mind about our changing world, or who wants to network with others in the communications industry (Starbucks coffee is supplied, providing ample opportunity to spark conversations and make new friends). If you are interested in creativity, innovation and new ideas, this is perfect for you!
5.    What should I wear?
For most sessions, wear comfortable clothes and bring your laptop or tablet to take lots of notes!  For the Ad Ball, wear bold, colourful dress to fit with the "Graffiti" theme.
6.    How do I register?
Go to www.advertisingweek.ca (best to do it soon – sessions have limited space and will start to sell out shortly)
7.    Where is it taking place?
Most presentations will be held at TIFF Bell Lightbox, but a few are in other downtown Toronto locations.  All details are on the www.advertisingweek.ca website
8.    Are student prices available?
Yes, we are very keen to have students join us, and additionally we will host our much anticipated "Next Generation Day" on Wednesday, January 28th.
9.    Any other tips for attendees?
FFWD: Advertising and Marketing Week highlights upcoming trends, opportunities and challenges facing Canadian businesses. It will feed your mind and provide new connections.  Jobs have been secured, careers have been kick-started, and businesses have been started/grown because of the contacts made and the speakers viewed during the week. And, we know of at least one marriage and baby that resulted from
Ad Week! 😉