I'm ending 2016 with some serious splurging. Splurging is generally not a word in my vocabulary but for some reason I really needed to "splurge".
It all started with a overnight get away to Millcroft Inn where I hung out in their heated outdoor hot tubs. What a treat. (ps there will be another blog post about my stay at the Millcroft Inn – don't you worry!)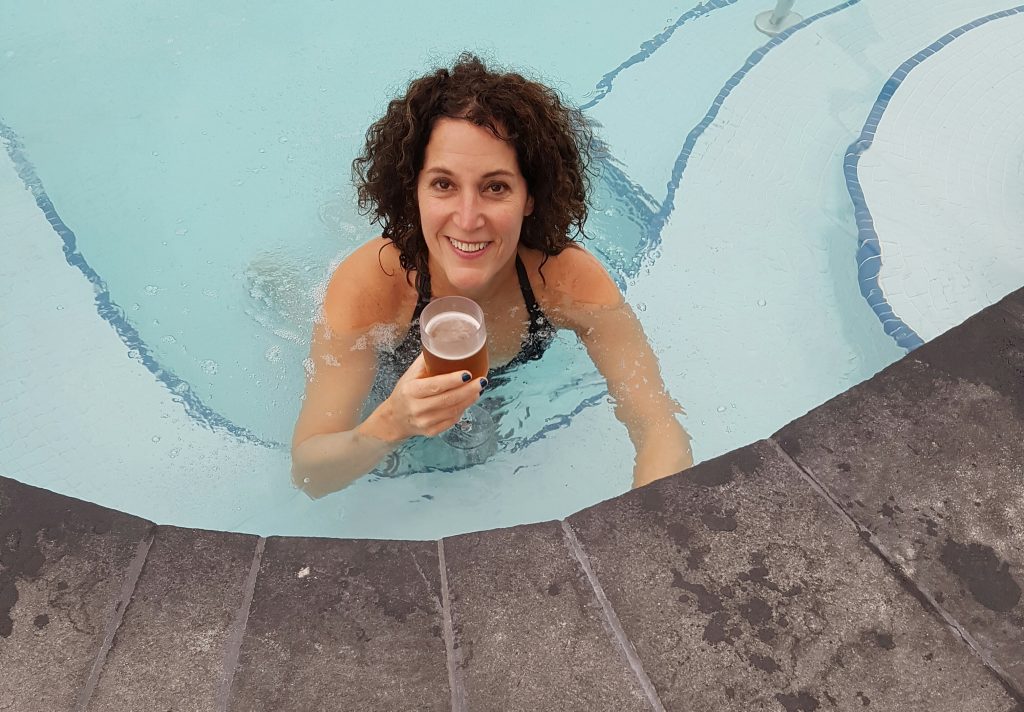 When I returned to Toronto I still felt like relaxing, so I went to the Korean Family Spa. It doesn't compare to being in Mexico but I welcomed the opportunity to enjoy their 8 different saunas and their wet steam room.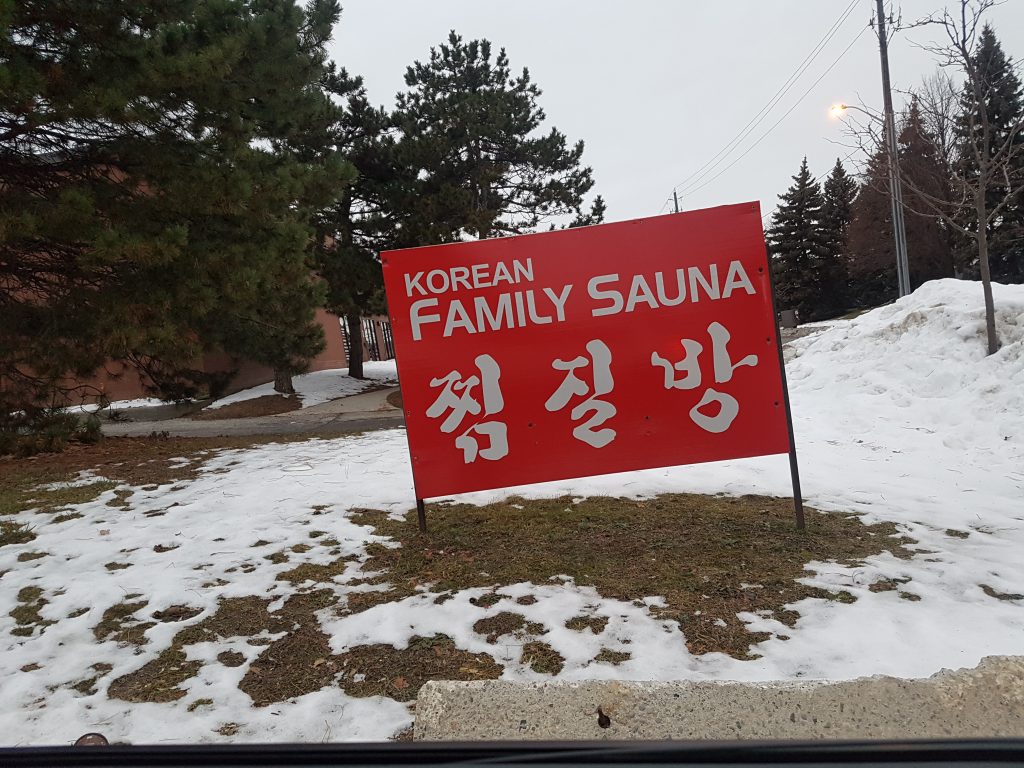 Then I did some shopping at Fluevog. Can't wait to wear these two pairs of shoes! It's a good thing that I have a few events in January because I certainly want to wear them and not have to just look at them in my cupboard.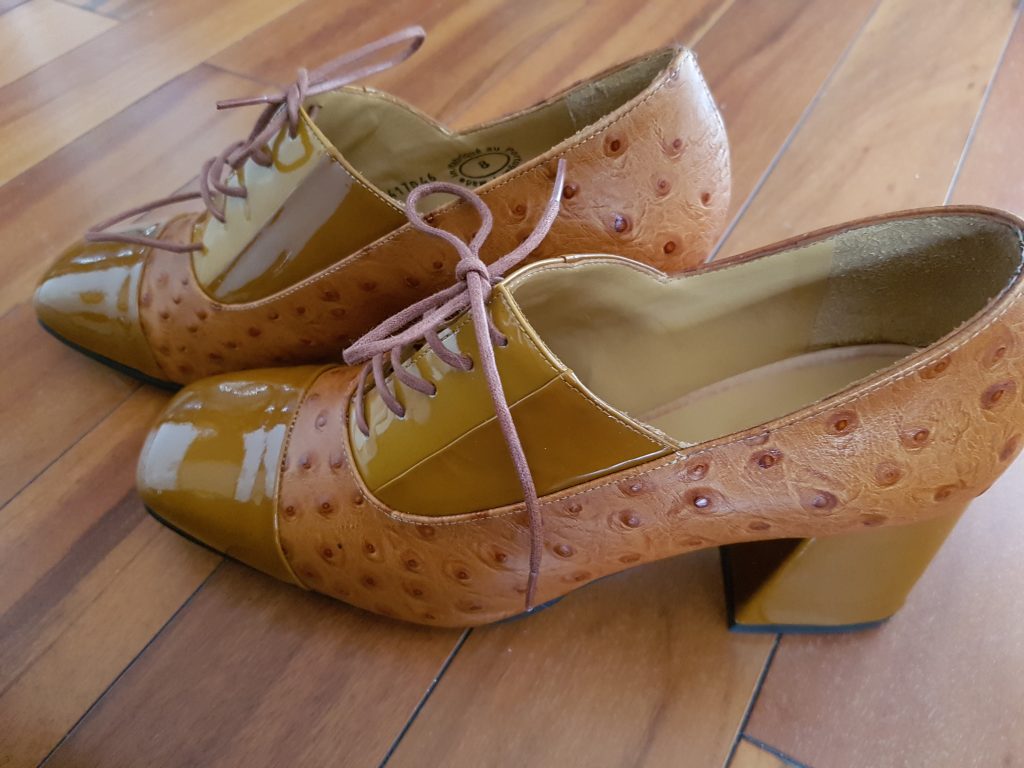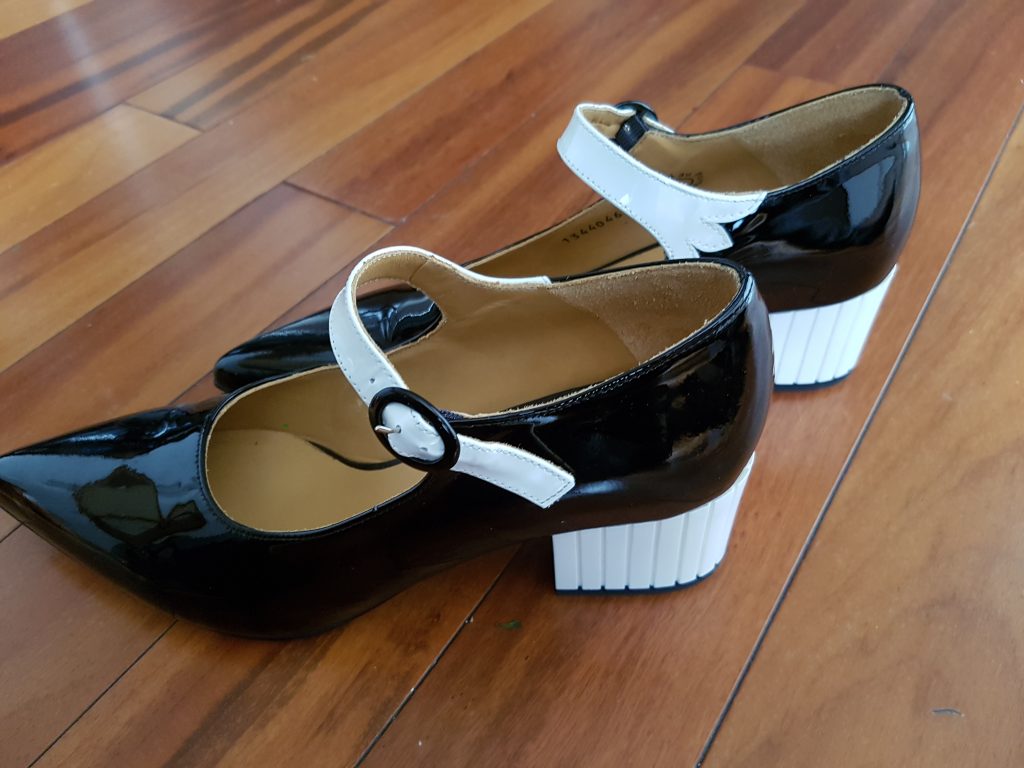 Oh ya – I treated myself to my very first Le Creuset. I have facebook to blame for this splurge as one of my facebook friends told me about a Le Creuset sale at the Bay!! Before you know it, I was doing some online shopping. I haven't used it yet but I know I'm going to enjoy these dish. I just hope I don't keep buying more!!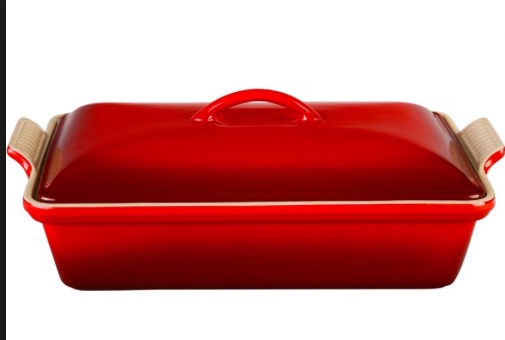 I didn't splurge on a fancy dinner or fancy food because I'm perfectly content these days to cook at home plus I'm trying to eat "healthier". Here's my version of a healthy banana split. Basically it's a banana, stuffed with Plain SKYR. topped with strawberries and chocolate covered quinoa puffs. If you haven't tried SKYR yet, you should. It's got 22 percent more protein than Greek Yogurt.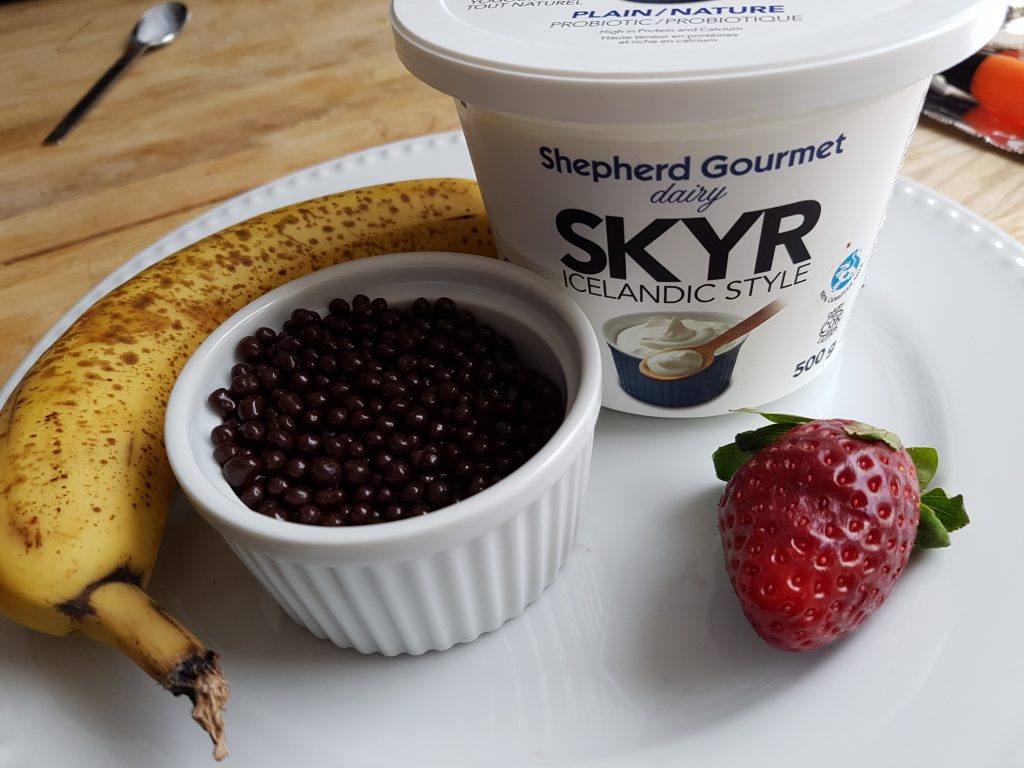 My healthy banana split looked like this: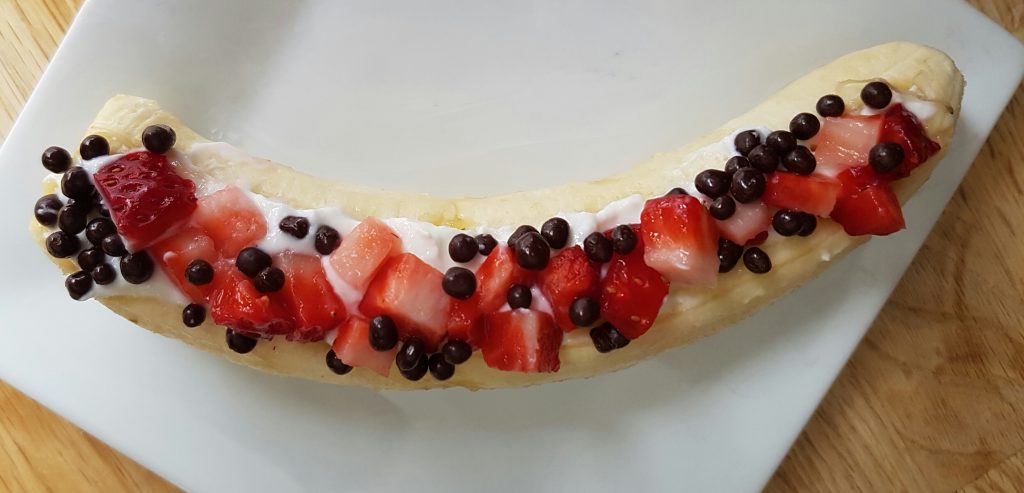 I'm looking forward to 2017. …more travelling, more friendships, more fantastic food and more adventures. Naturally I will try to share this experiences with you via my blog, facebook and Instagram too!!
Wishing you a fabulous New Years too.