I've just returned from a weekend in Mont -Tremblant. I hadn't been there in over 2 decades so I was ready for a weekend of great food and some R & R as well. (um, mission accomplished!)
Let's address the 'eating' portion of the weekend first! Highlights of my weekend included two meals that consisted of a pogo and poutine (from Patate Ben -Venu and La Roulotte).  I also had escargot for dinner one night along with pate and a duck confit salad (Restaurant Des Petites Ventres). I swear I will be eating a lot of egg whites and kale salad this week to make up for my unhealthy diet over the weekend!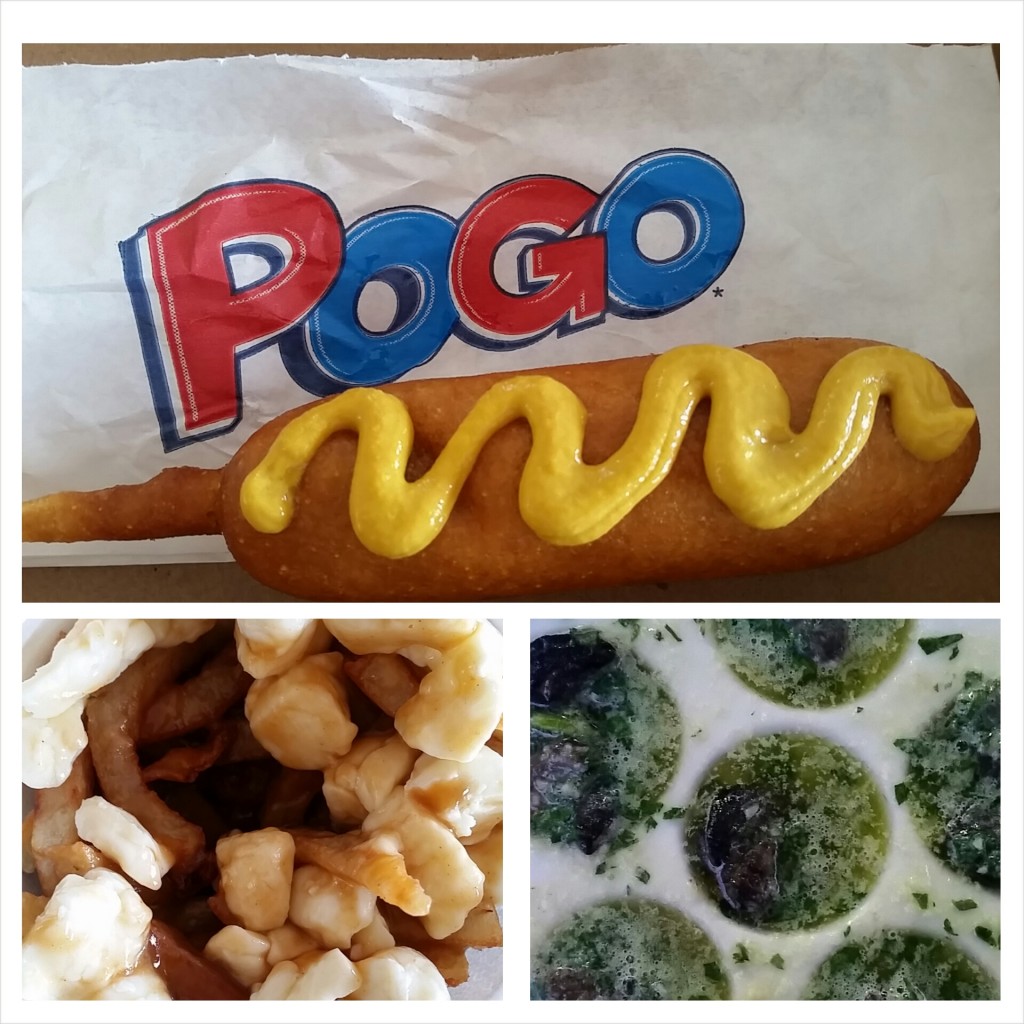 The relaxing portion of my trip included a trip to Scandinave Spa  for a massage and to take advantage of their water therapy. What a treat. Unlike other spas that I've been to – this one was the quietest as they really do enforce a "no talking" policy.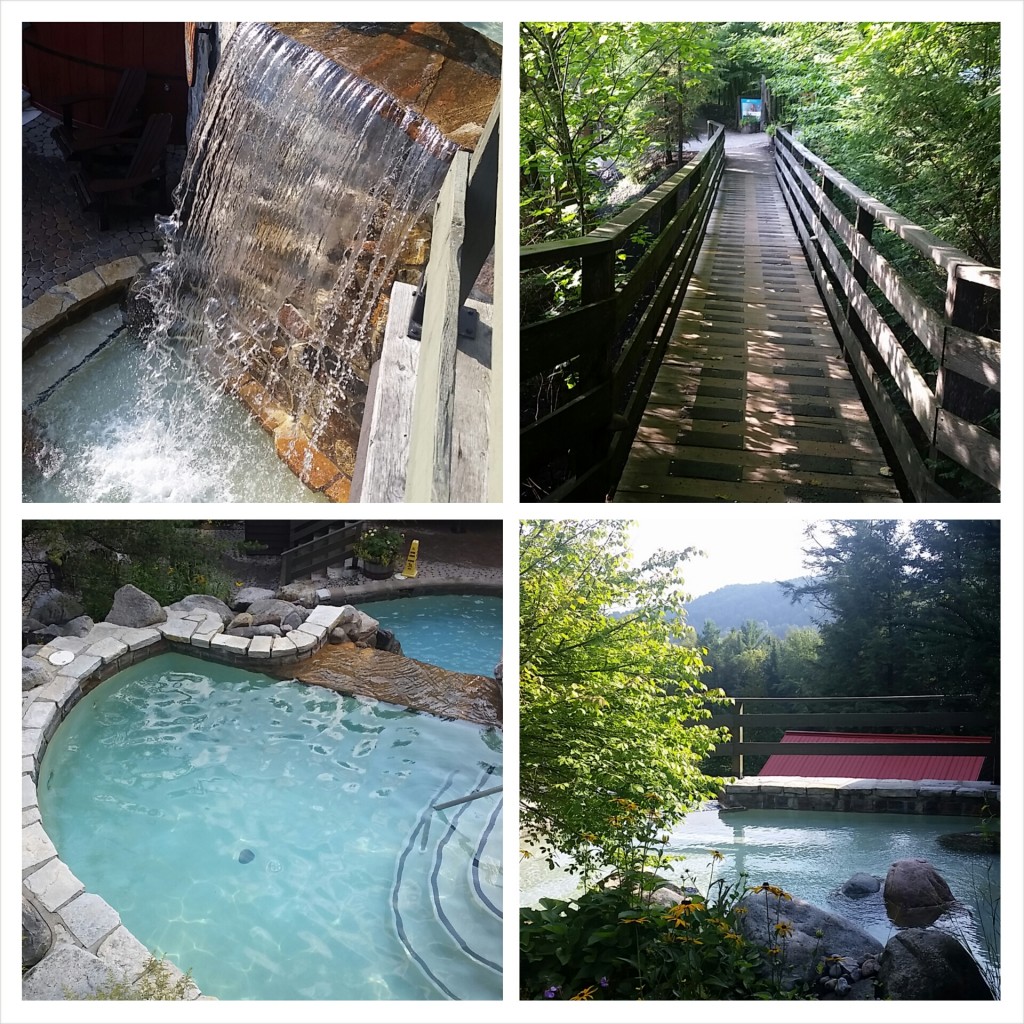 Relaxation to me, also means spending a bit of time touring the area! Take a peek at this stunning scenery.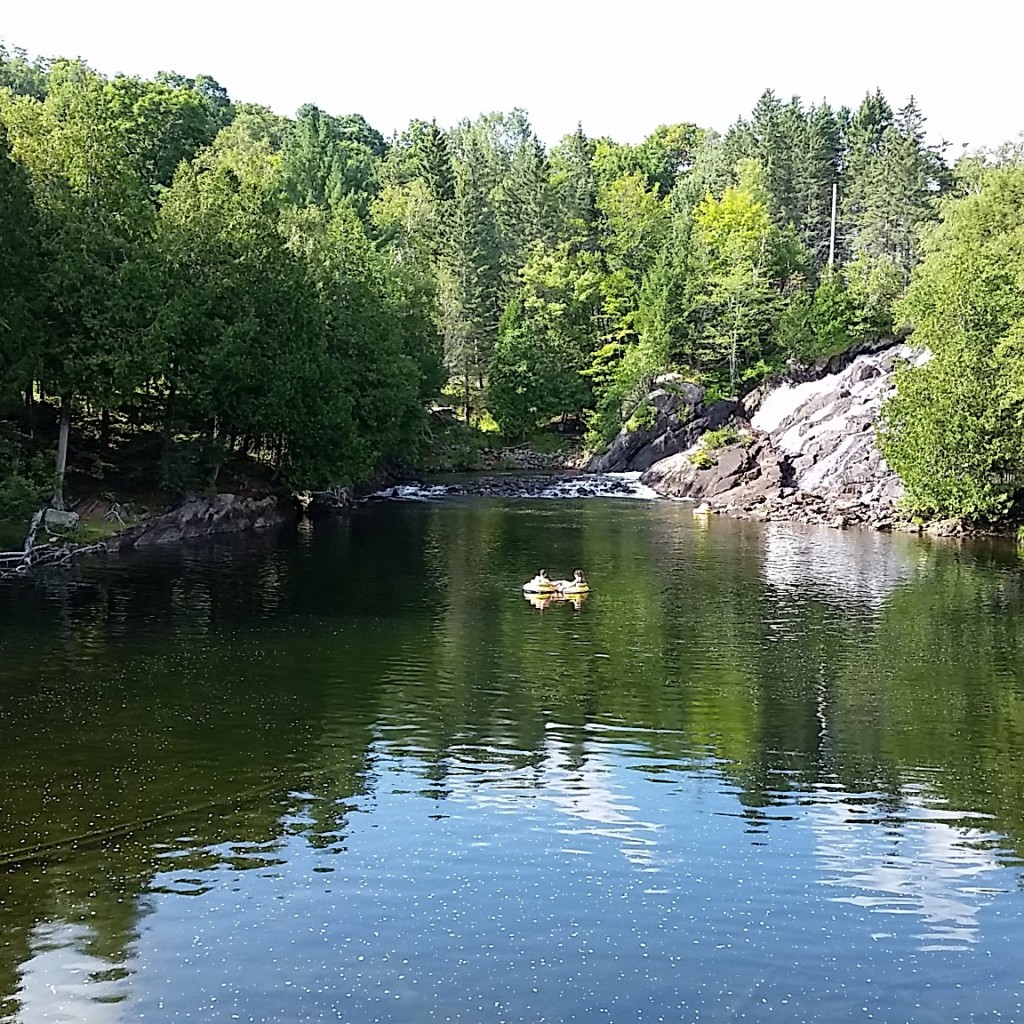 There was one part of the weekend that wasn't so relaxing, as we woke up at 6 a.m, to watch the athletes commence the swim portion of the Mont -Tremblant IRONMAN. It was incredible to see 2500 bikes parked in the coral, the swim, and watch the first elite athlete get out of the water and run towards his bike. This race includes a: 3.8 km swim, 180 km bike, 42.2 km run and these athletes are in top physical shape to get thru this challenge!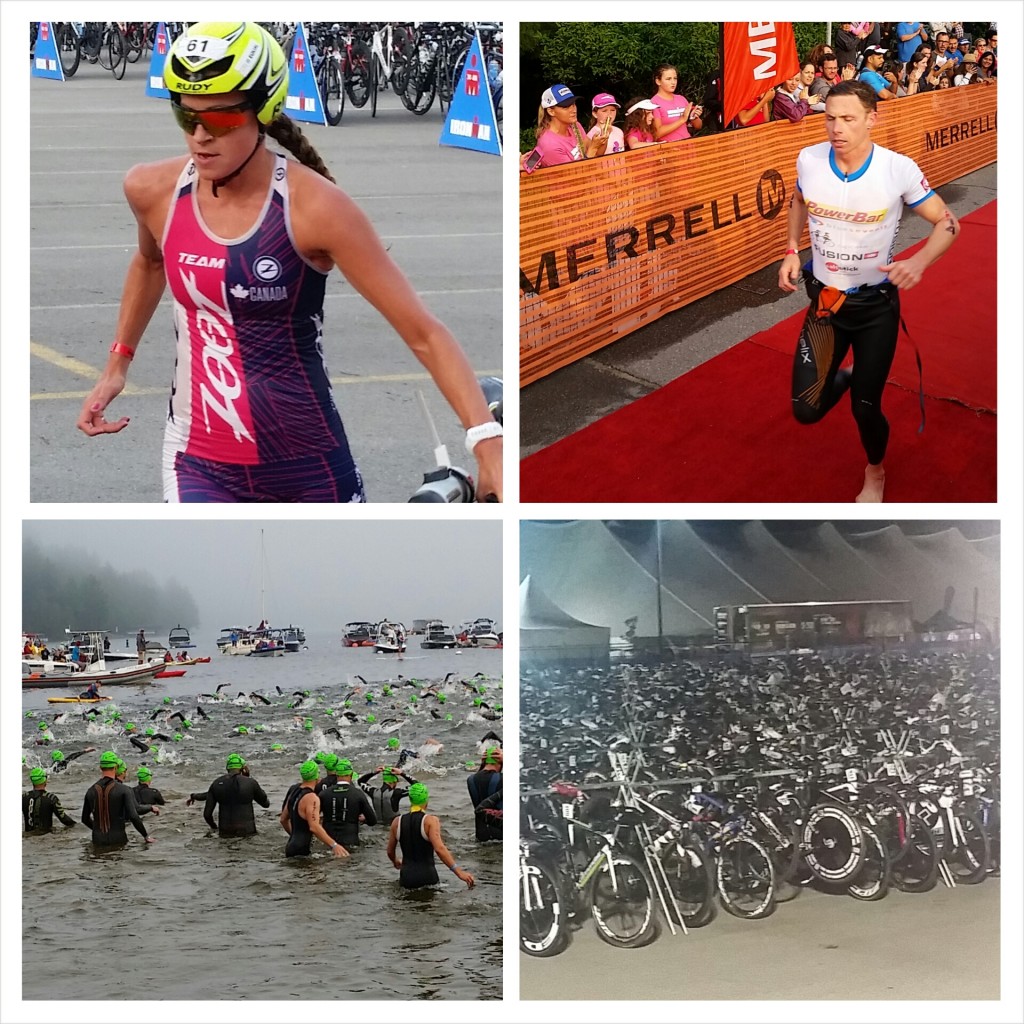 Sadly there was not enough time to participate in the many activities that Mont -Tremblant has to offer …ie zip lining, going to the top of the mountain, the luge, mountain biking and more.
I guess this means, that we will just have to return to Mont-Tremblant!!