I recently went to Great Wolf Lodge with my mom and my daughter.  Instead of a "Girls Night Out" it was a "Girls Night Getaway". ..which included spa treatments, CASUAL CLOTHING and tasty food.
Before we went away, I gave my mom strict instructions not to bring anything fancy as Great Wolf Lodge is all about comfort and convenience. This is the perfect get away where you don't have to worry about bringing "the right" clothing (some people even go to breakfast in pyjamas).
I also loved the convenience of getting a wrist band.  It acted as my room key.  How convenient is that?    #LOVEIT.
We started off the getaway with a spa treatment. This was certainly a treat!
Take a peek at this little girl who allowed me to take a photo of her getting a spa pedicure!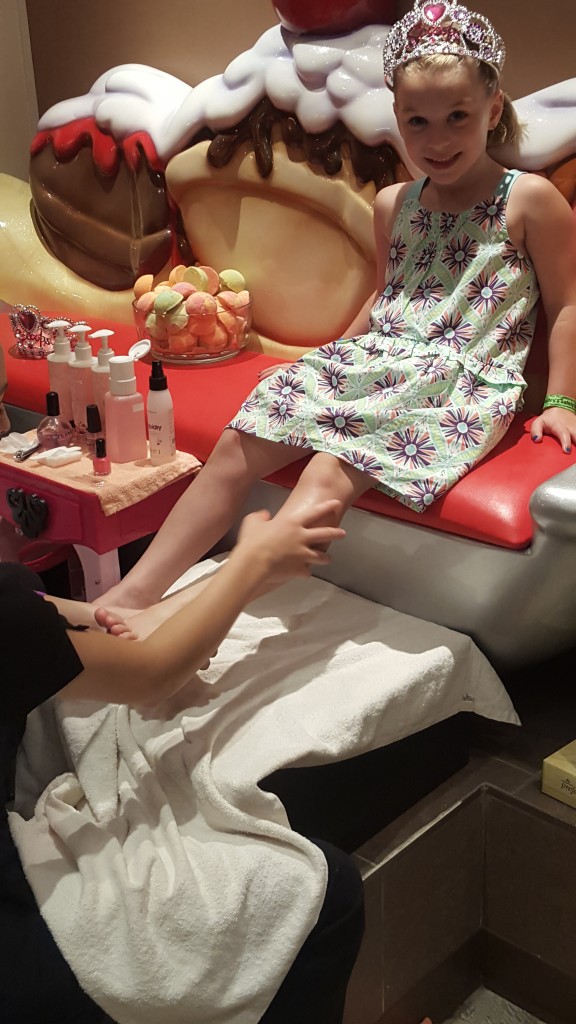 Then we SLID into summer and took advantage of the water park, which is a whopping 100,000 square feet. Note: your admission ticket to the water park is included in your hotel fee. #morevalue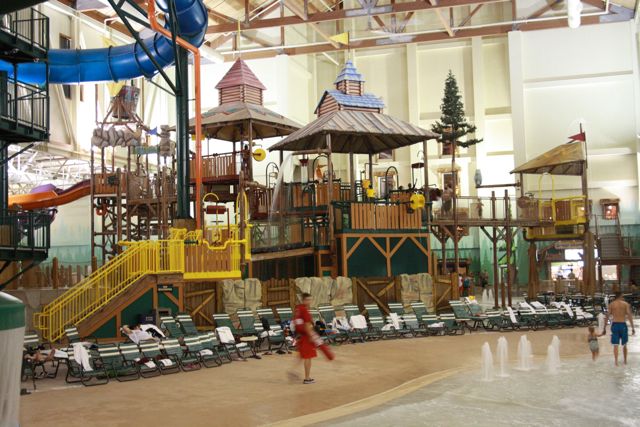 As for food: I can spot a fresh buffet a mile away and this buffet was indeed fresh and super tasty. Our personable (and funny) waiter Paul H. ensured that we also had a great laugh or two.
Great Wolf Lodge goes out of their way to accommodate guests with allergies or specific food requirements. When my daughter mentioned that she preferred a salad without cheese, they were quick to say "not a problem, we can make you one".
Did I mention that I ordered a local beer to go along with my meal? Not only could I drink it with my meal but I was able to walk around with it too. #funfact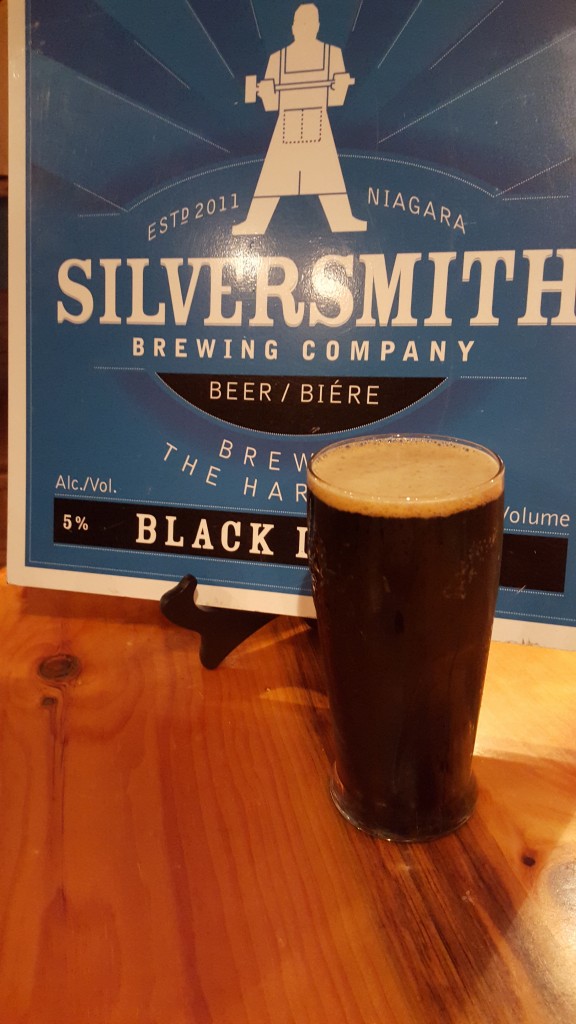 Great Wolf Lodge raises the bar to provide guests with a safe and exceptional vacation with plenty of value. As a mom (and a former life guard), I thought these t-shirts sent out a great message that Great Wolf Lodge takes safety seriously!
In the event that you are seeking a summer get away, Mom Who Runs would like to offer you a discount at Great Wolf Lodge of 20% off the best available rate. Please use this code when booking: MWRFUN
Offer valid for stay dates between June 14, 2015 to July 24, 2015
Booking cut-off date to make reservations is June 28, 2015
Blackout dates may be added as availability decreases.
I have no doubt that you will have an exceptional vacation!!
For more information:
Website: www.greatwolflodge.com
Address: 3950 Victoria Avenue, Niagara Falls, ON L2E 7M8
Phone: (905) 354-4888
Twitter: @GreatWolfLodge
Instagram: @GreatWolfLodge
Facebook: www.facebook.com/GreatWolfLodge
Disclosure: My trip to Great Wolf Lodge was complimentary however all opinions are my own.