It's that time of year where the Jewish Community is entertaining. Conversations go like this:
Me: Will you be entertaining over the holidays?
Friend:  Having 1o guests for dinner on Sunday night and on Monday night, 16 guests are coming over. For lunch we got invited to X house on Monday and X house on Tuesday.
Me: I'm off to Ottawa. I won't be cooking a lot but will be bringing in kasha and bow ties for my parents and some challah buns for my friend.
So let's talk about those challah buns. You see, I saw a link for 20 Rosh Hashanah Inspired Dinner Ideas by www.shiksaguide.com.   I shared it on Facebook and asked my friend in Ottawa if I should make #16 and bring it her house for lunch. She replied: Yes Please.
So I assembled the ingredients: (P.S. for the complete recipe please click here).
-small frozen Challahs (available at No Frills at Bathurst/Wilson).
– 1/2 cup of Craisins
– 1/2 cup of PC  Semi Sweet Chocolate Chips
-Zest from one orange.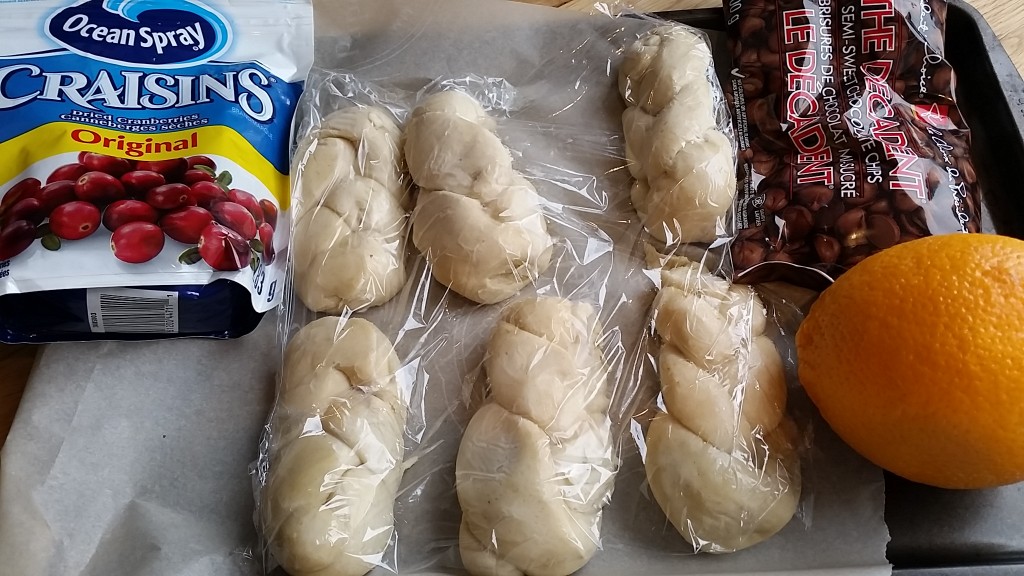 Then I had fun breaking the challahs apart and stuffing them with the combo of chocolate chips, orange zest and Craisins, and the forming them into little knots. The last step was a quick egg wash. Then they went into a preheated oven at  325 F for 20 minutes.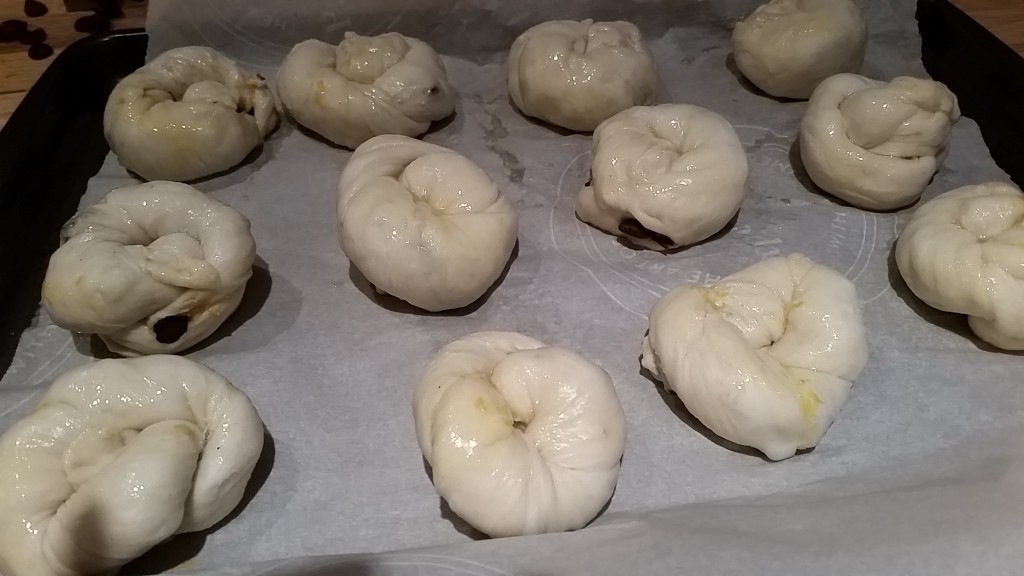 From those six small frozen challahs, I got 12 small DELICIOUS stuffed buns. They were almost like a dessert bun. Next time, I think I'm going to stuff with them with apples and cinnamon. Seriously, one could get very creative with this recipe!!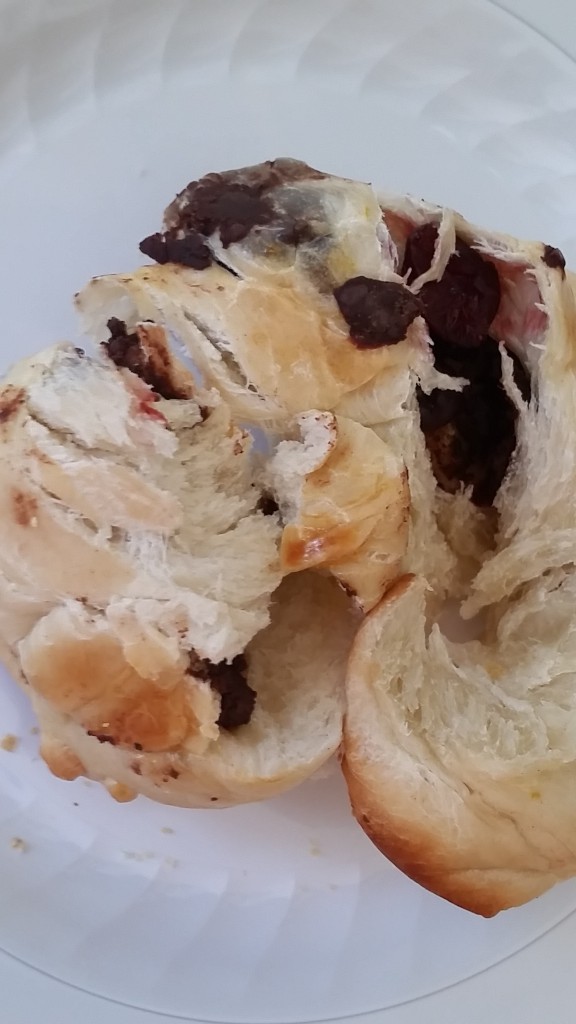 I also bought 16 honey sticks for each guest. I took this idea also from facebook as I follow these four fabulous sisters who have a blog called Dinner Table HQ. When I read their latest blog post about Rosh Hashana and the Dinner Table, I said "wow I like that idea" and went out and bought some honey sticks at Wychwood Farmers Market.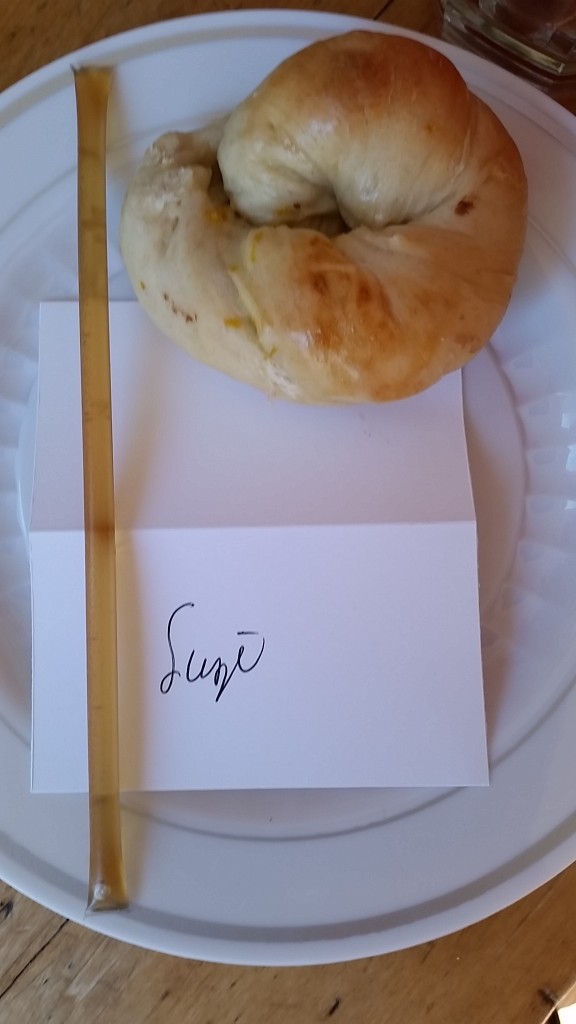 To all my Jewish Friends……wishing you all the best for a sweet New Year.