March 20th, 2015 is Macaron Day and naturally I will be at La Bamboche (1712 Avenue Road), eating Macarons and Tweeting  (in that order).  I really hope you will drop by to say hello.
In the meantime, please check out www.macarondayto.com to see a complete list of participating patisseries. Please feel free to drop by any of them to receive your complimentary macaron. Don't forget that 25% of all additional macarons purchased will be donated to the Red Door Family Shelter.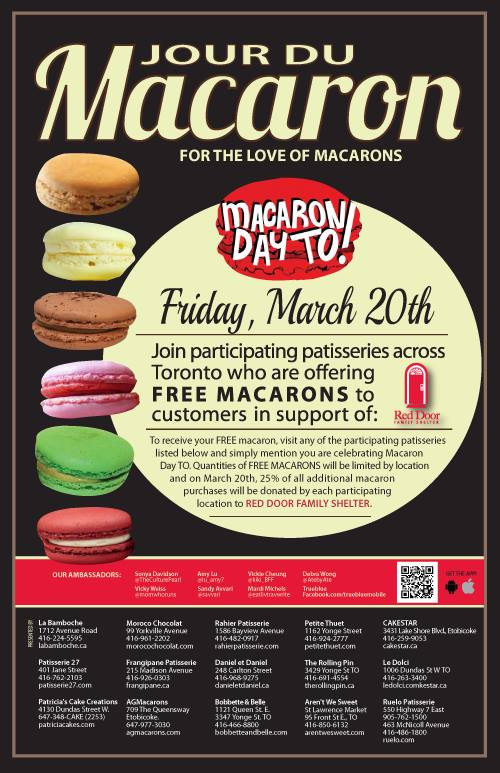 Happy Macaron Day!!
What a great way to celebrate the first day of Spring!!