Yesterday, I had a once in a lifetime experience to be a Torch Bearer for the Pan Am Games. This was truly a cool experience that I will remember for a long long time.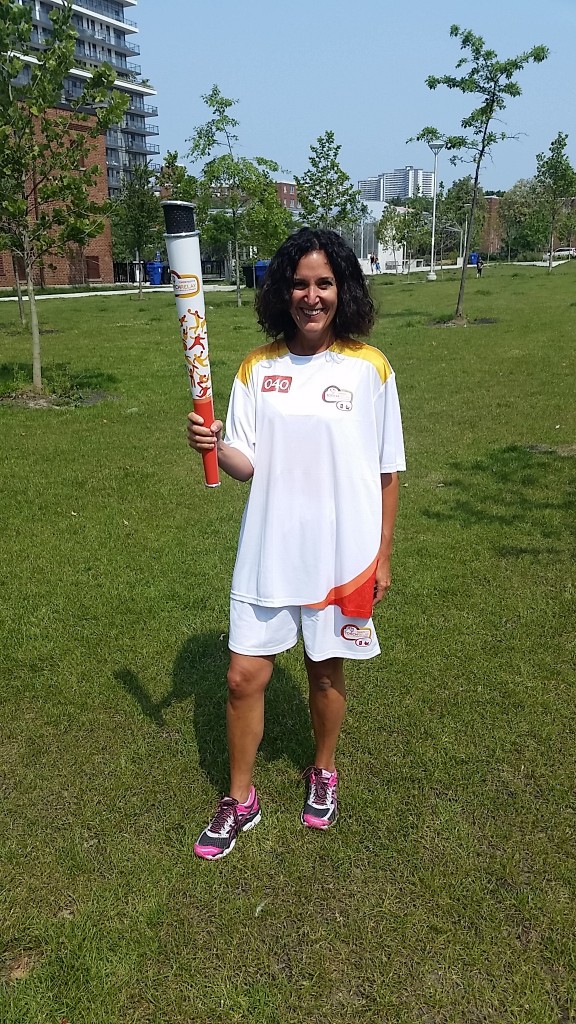 I can't describe what I was feeling as I ran the 200 meters down Gerrard St. E as I was too busy waving and smiling! (see photo below)
I certainly felt protected as there was a convoy of 12 cars/motorcycles behind me!! Plus 3 policeman running beside me.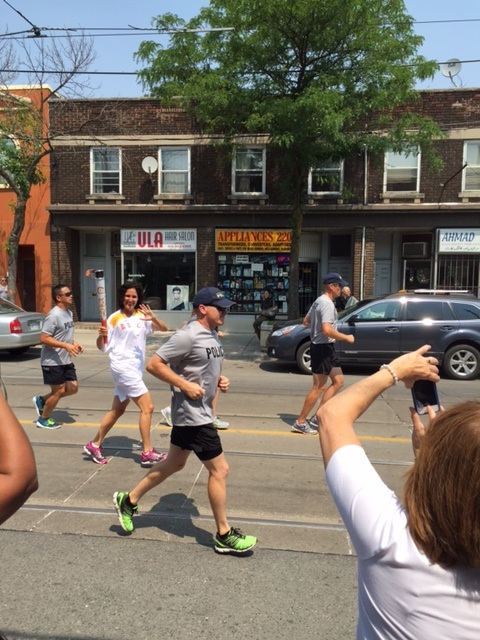 I also had no idea that people would stop me on the street afterwards to take photos of me.  I must admit I felt very proud to be part of this Torch Relay.
Fact: The TORONTO 2015 Pan Am Games Torch Relay was a 41-day journey that shared the Pan Am spirit in more than 130 communities.
Now that my Torch Bearer experience is behind me, I can focus on attending the Pan Am Games Opening Ceremony.  It will be thrilling to witness Sprint Canoeist,  Mark Oldershaw carry the Canadian Flag into the Opening Ceremony. Honestly, it's not every week that I get to experience these types of events.
I am extremely honoured to be a guest of McKesson Canada at the Opening Ceremony and will be definitely posting on Twitter and Instagram.  So feel free to follow my tweets and instagram posts as I will be using the hashtag #atomaPanAm.
Stay tuned for my report on the 2015 Pan Am Games Opening Ceremony K?