I use to work as a food sales rep for five years,  but for the last year I haven't been in the food biz at all. However, I still have an obsession for finding new product which is one of the reasons why I love going to the CRFA show ever year. (Canadian Restaurant and Food Association).
This years's show had a healthy dose of new products for me to blog about. This is just a few products that caught my eye.
1. Edibles by Jack: They offer 10 delicious flavours of edible asian spoons. (Corn and dill, Corn lime, Coconut curry and more). I'm all about presentation AND flavour and this concept does both! These spoons would certainly make an impression at at any event.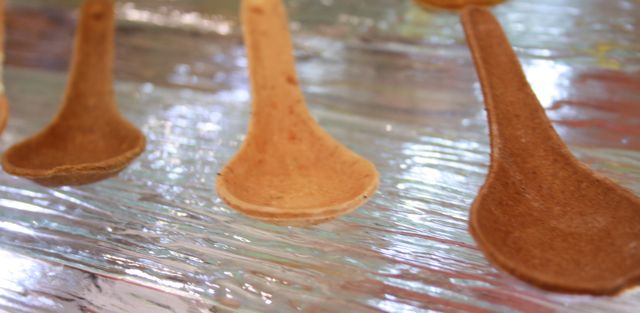 2. Sol Cuisine had developed two more additions to their line up. I thought the Sprouted Quinoa Chia burger (made without soya) was AMAZING and can't wait to buy this in the grocery store. Congratulations to the Sol Cuisine team for producing such a tasty product.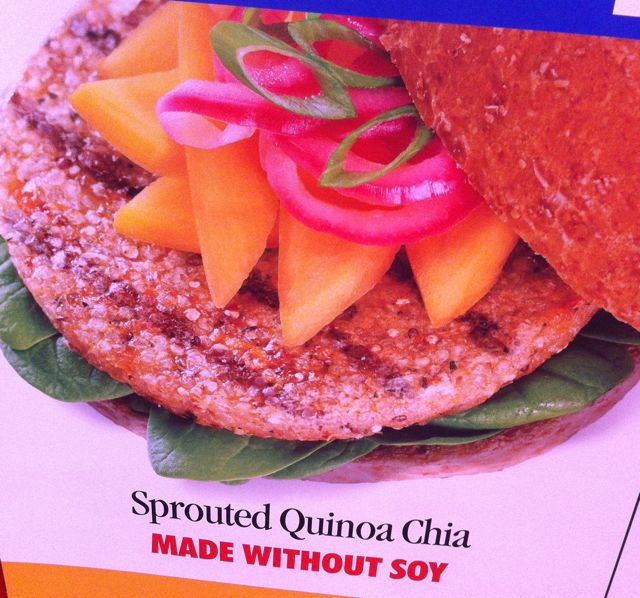 3. I also spotted 3 unique Ketchups that are being distributed by JL International.. I was in heaven (err…my tastebuds were in heaven). I'm looking forward  to seeing restaurants offering these ketchups to guests..It's about time that we are offered an alternative to Heinz. Don't you think?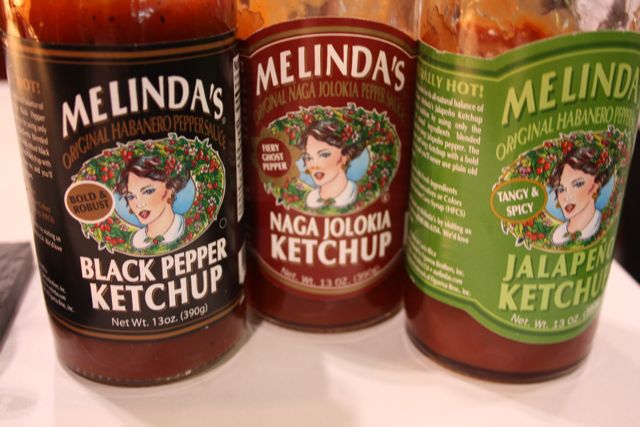 4. Another new (and interesting) product that caught my eye was Maple Mints. How Canadian!! How perfect.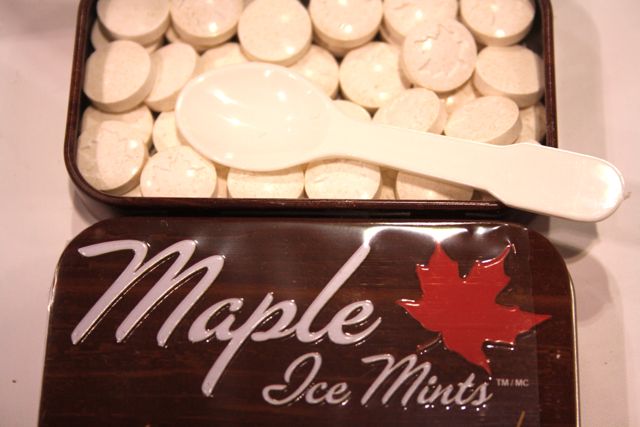 5. I also noticed a few companies selling Ginger Beer. (a trend perhaps?). I happen to love the stuff and hope to see it offered on more restaurant menus as an alternative to soft drinks. Look out forJohn Crabbie & Co. Ginger Beer!!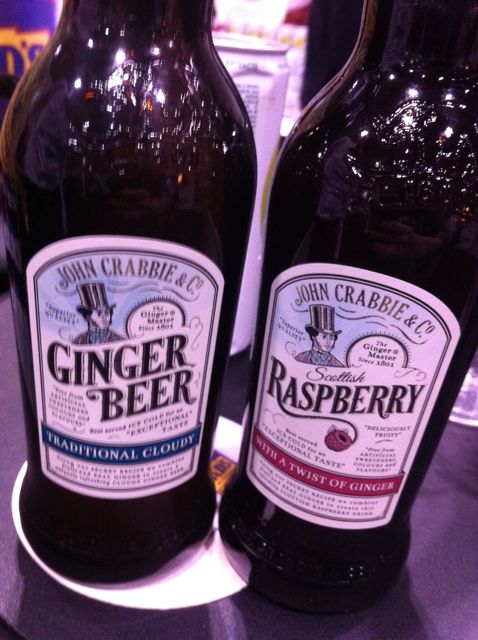 6. Now this product had me thinking "BRILLIANT".  Basically Panificacion Nuevo Rumbo has introduced "bread without the crust" for the purpose of making party sandwiches (something I love, by the way). Why has it taken so long for someone to come up with this idea? I will say it again – BRILLIANT.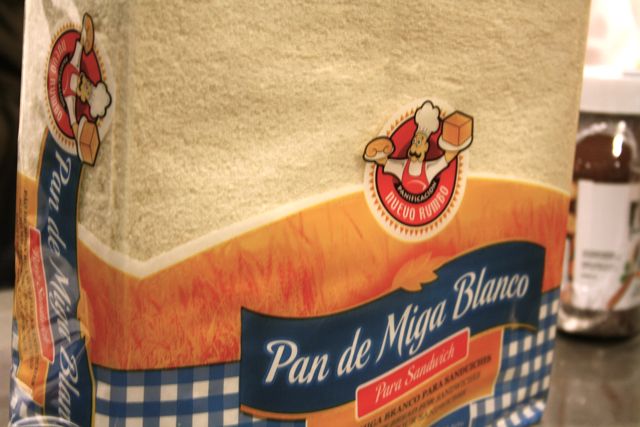 As always – looking forward to future food trade shows!! As a foodie – these shows are always high priority on my list of "favorite activities".
For more information about the show:
CRFA, Direct Energy Centre, Exhibition Place, March 3-5, 2013