I was invited last week to check out the newly re-branded  Quail (a Firkin Pub). I'm familiar with the chain and have been to a few locations over the years. Specifically the Firkin at Yonge/Sheppard and the Bull & Firkin at Yonge/Eglinton. I could tell from the invitation that they really thought this thru.
I was right.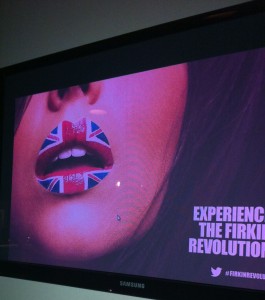 No more dark, gloomy space…instead there's an inviting British inspired lounge area in the back.
They've also added some signature cocktails to their line up.
The menu now has a few additional "British Inspired" items like a delicious fish taco that had a mean batter on it (but in a good way). I would certainly order this again.
The evening was a ton of fun that included great food and great drinks as well as fun manicures from Pinky's. Notice the British Flag on her nail?? PS..this is not my hand but the lovely hand of @ValTorontoGal from Im Charming You.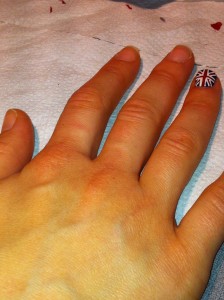 But for me – the best best (best) part of the nite was the fact that they served MOLSON 67. SCORE. Seriously, I have dropped a size due to my  no carb diet that I have been on since June and this beer has saved me.
So grab some friends and check out The Quail. Cheers!!
The Quail : 1055 Yonge Street, Toronto, ON 416 962 0782