The other night I dined at 70 Down Restaurant and Lounge, which opened only 3 months ago. They are located at 70 Yorkville – which gave me the perfect opportunity to shop a bit before dining. Always a great combo!
My meal started off with the perfect cocktail that was refreshing and perfectly balanced!!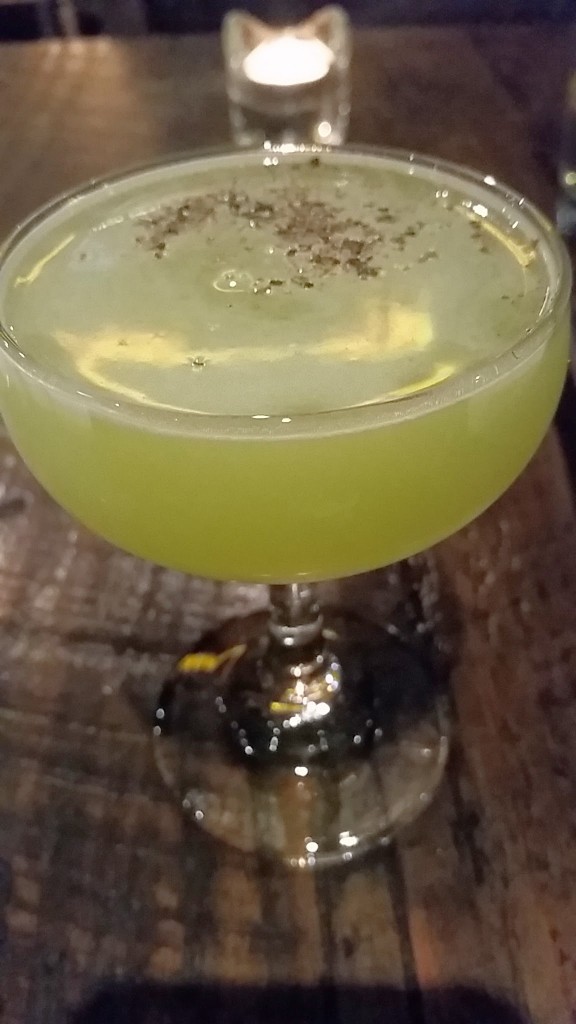 As soon as I saw the ingredients I knew I had to order it. I was not disappointed. It was so perfect that I had to use all my willpower not to order a second one.
70 Down has positioned itself as "Mediterranean Middle Eastern meets Modern Tapas" .  I kind of like that idea so we embraced it and started off the meal with Moosear (shallot pressed yogurt with Himalayan salt, dressed with micro arugula and thyme leaves). I must admit – I fell in love with this creamy goodness.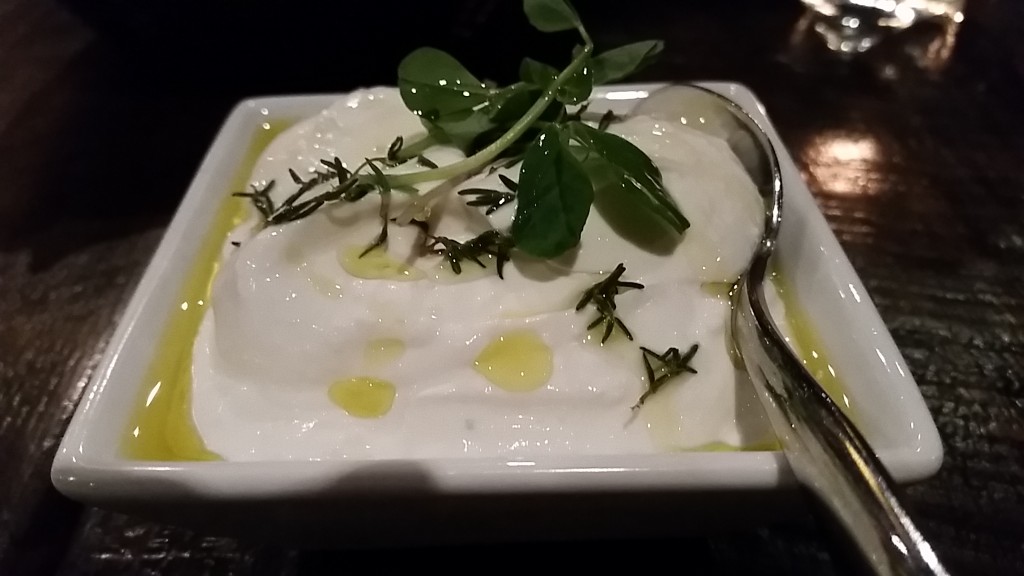 We also ordered  Turshy which is the cutest assortment of pickled cucumber gherkins, carrots, eggplant, cauliflower and garlic, garnished with a chili. Another great dish.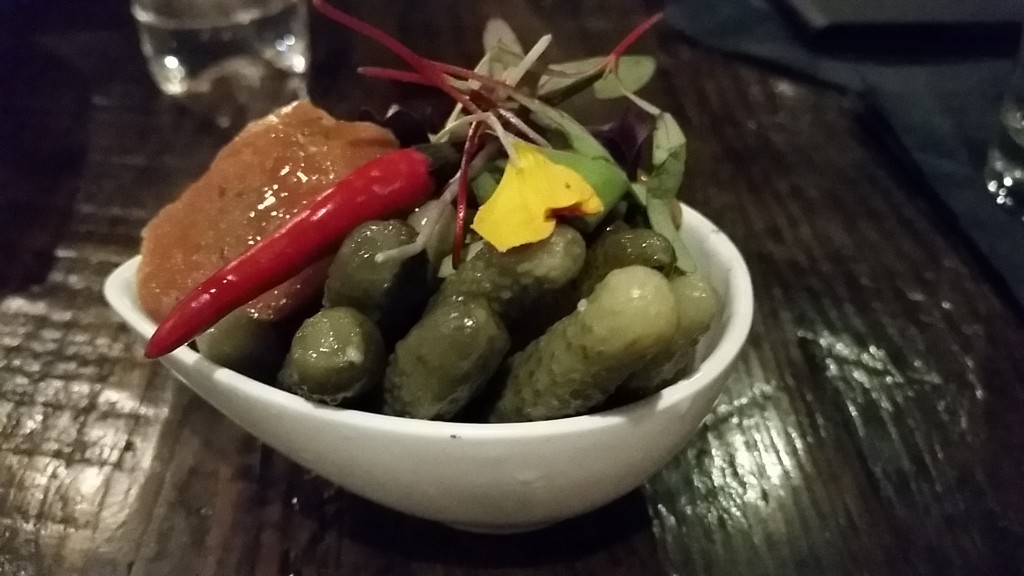 The meal continued with Bolani which is a crispy dough crust stuffed with smashed potato and caramelized onion. I was delighted to see that it came accompanied with more of the Moosear (that yummy pressed yogurt).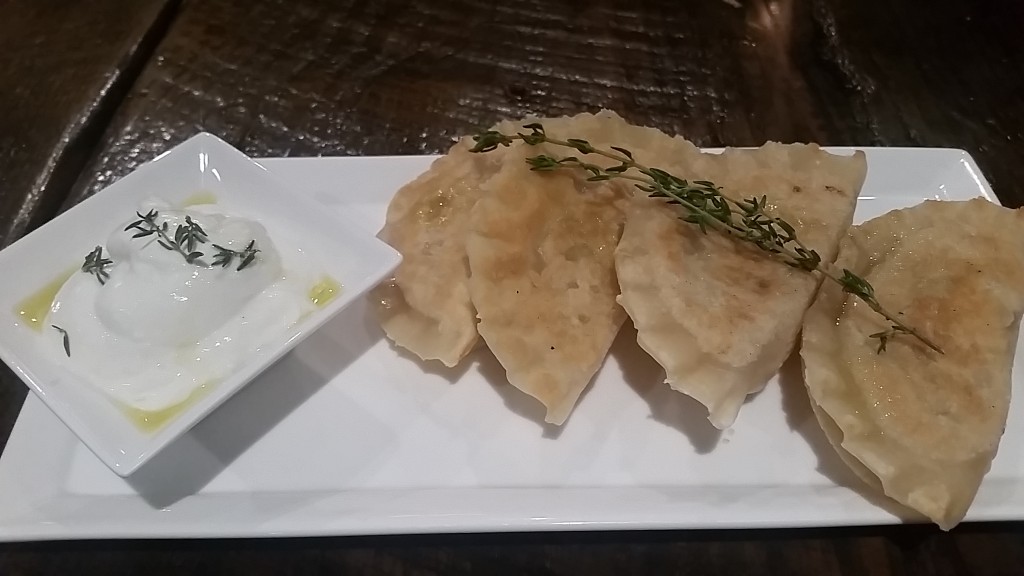 One of my favorite dishes of the evening was a simple charcoal broiled tomatoes. So simple and so good.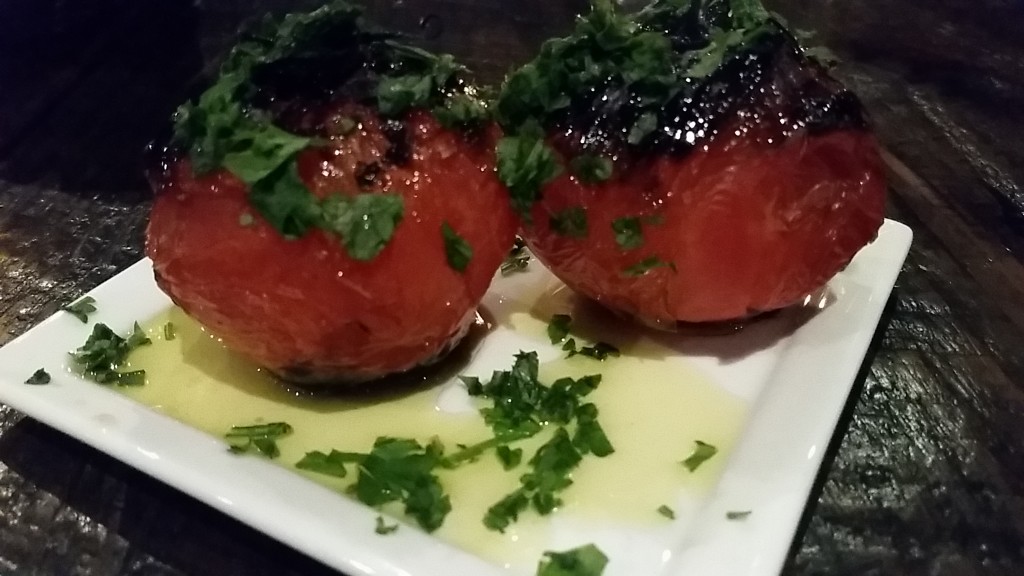 The waitress suggested we try her favourite dish which was The Moroccan Fish Tacos. I can see what it was her favourite.
Believe or not, we tried one more dish called Bontu. Who knew that beef and onion dumplings topped with a tomato beef sauce and topped with yoghurt, garlic and mint COULD BE SO GOOD. I MEAN – REALLY REALLY GOOD. (sorry to use caps and shout but I wanted to make a point. Forgive me?).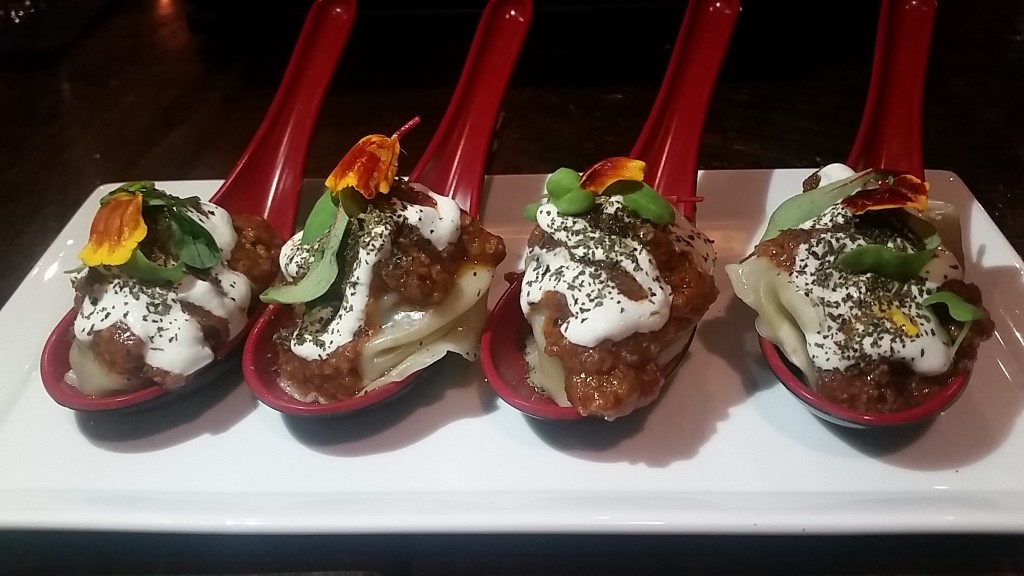 We finished the evening with Bistrani – a saffron pistachio ice cream with sprinkled with good quality pistachios. It was the perfect way to end the evening.
70 Down is an incredible place to EAT as well as a happening lounge on the weekend. I was more than impressed with the management and Chef Jimmy who took the time to chat with us about their passion for food.
Already looking forward to my next visit!!
For more information:
Website: www.70down.ca
Address: 70 Yorkville Avenue, Toronto
Phone: 416 323 3696
Twitter and Instagram: @70Down
Disclosure: The meal was complimentary however all opinions are my own.