As a sales rep for St. Albert Cheese Co-op,  I often myself walking along the streets of Toronto looking for prospective customers. One day I walked into a very cool hip restaurant only to find out that it was a vegan restaurant. Oops!!
However the menu really intrigued me, as did their cocktail list so I went back as a customer!!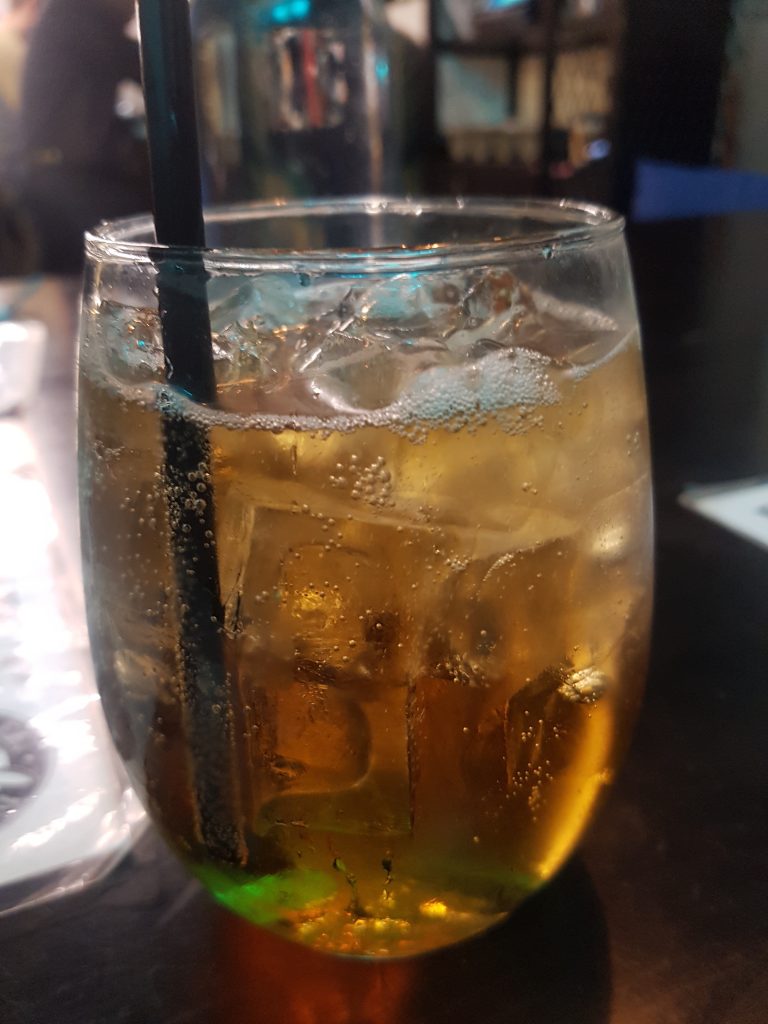 I went back on a Sunday night at 630 pm and the place was packed. (always a good sign). However we did manage to get a table at the back for our party of four people. I should mention that no one was a vegan but everyone was open minded to check out a new restaurant!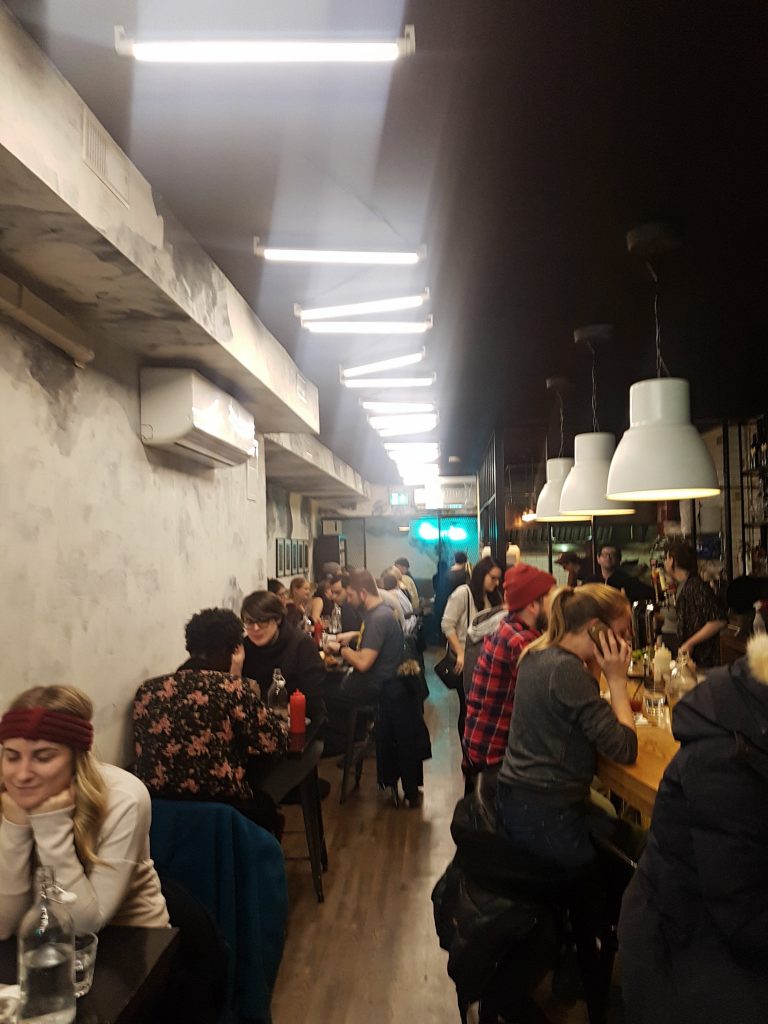 We immediately ordered the (vegan) nachos and then immediately devoured the nachos!!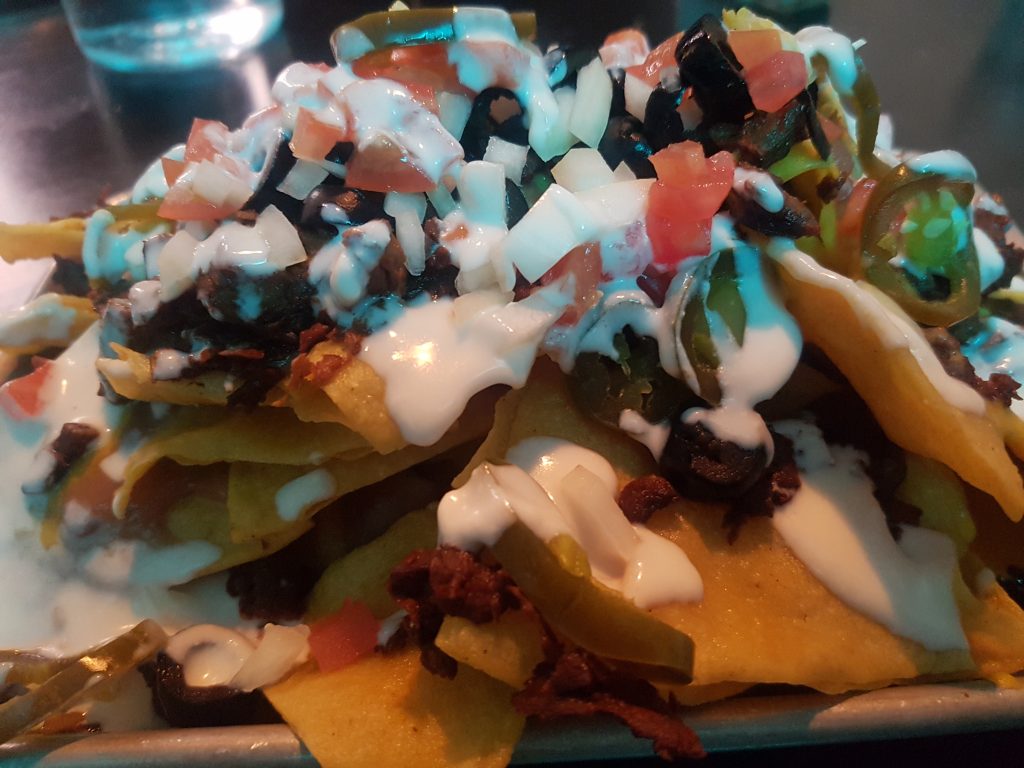 I ordered the fried chicken and waffles but only managed to eat half of it as it was a massive portion. I happily ate the leftovers for breakfast the next day.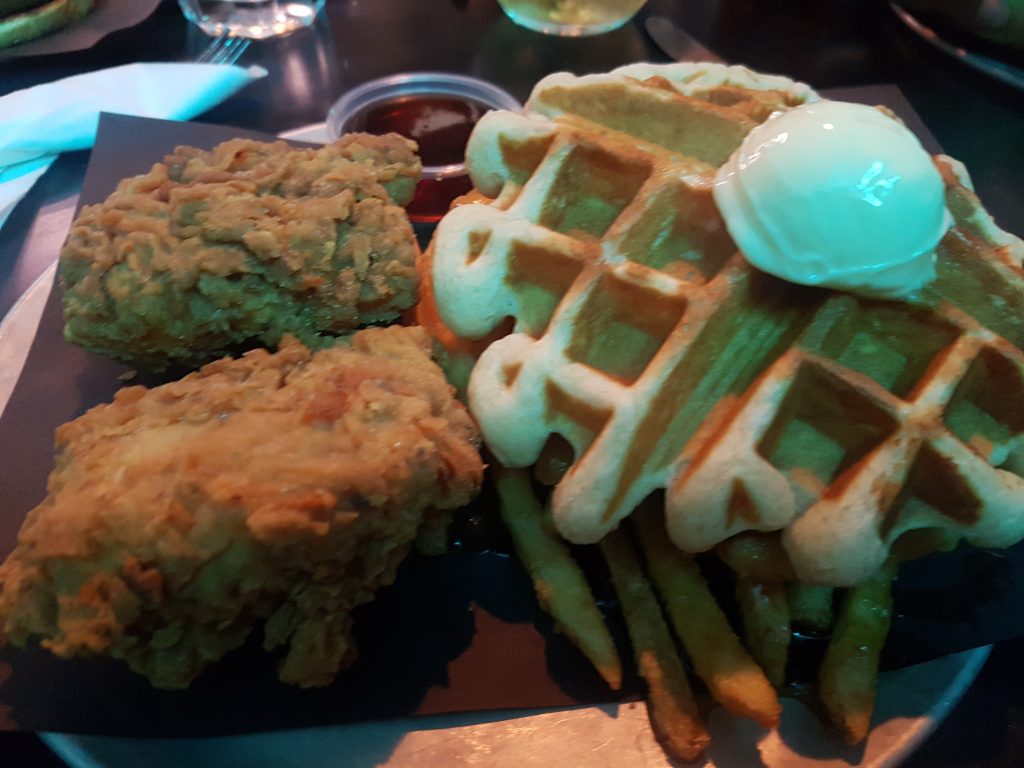 It was positively delicious and I want to order it the next time I visit. It was that good.
The rest of the gang ate veggie burgers and everyone seemed pleased.
I love this restaurant as they don't have one single salad on the menu. As much as I like salads, I love eating creative food that I can't make at  home i.e. fried vegan chicken.
Next restaurant review: another vegan restaurant called Planta. Stay tuned!!
For more info:
Doomie's 1263 Queen St W Toronto
Facebook: https://www.facebook.com/DoomiesToronto/
Twitter/Instagram: @DoomiesToronto