Toronto is pretty lucky to have a Filipino restaurant like Lamesa…right on Queen St. W! Not only do I love the location but I simply adore eating at a restaurant that serves food that I could never (ever) make at home.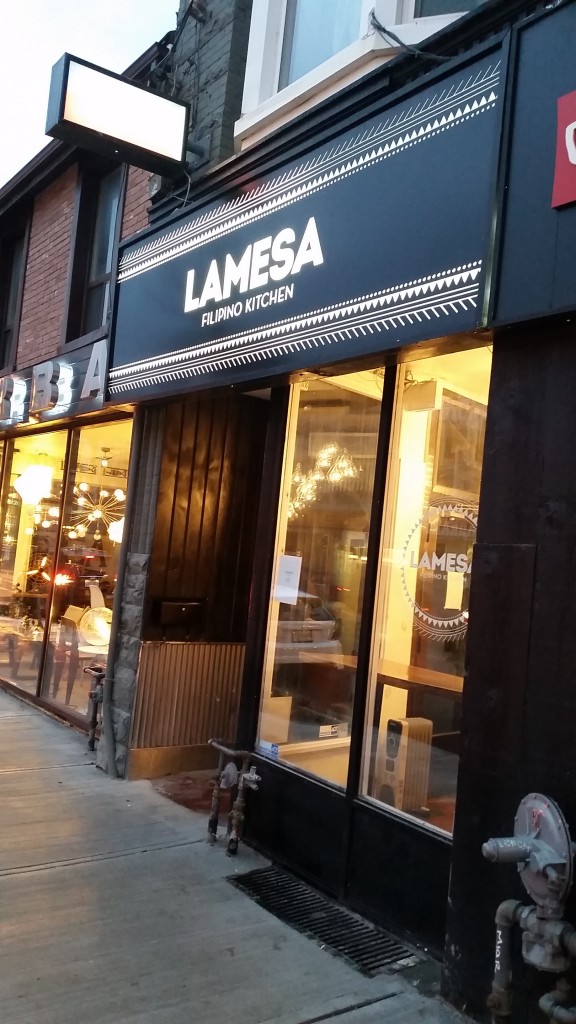 The "Hand to Mouth" dinner was Unique with a capital "U".  Our meal featured – no cutlery and no tablecloth but PLENTY of food that was beyond flavourful.
The meal consisted of Sauces (4 different types), Salads, Proteins (5 different types) and Sides (4 different types). Here's a photo that demonstrates how the sauces appeared on our table. For a complete list of what was served, please click here.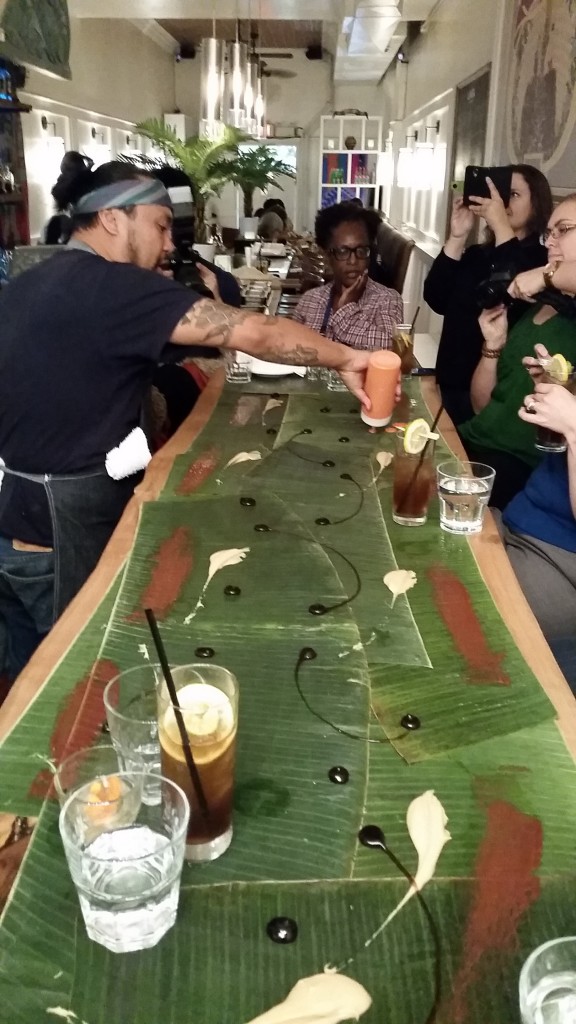 Each dish came out (one by one) till the table was FULL. I patiently waited thru this process as I simply wanted to dig in! It was worth the wait. Can you tell there was no shortage of food?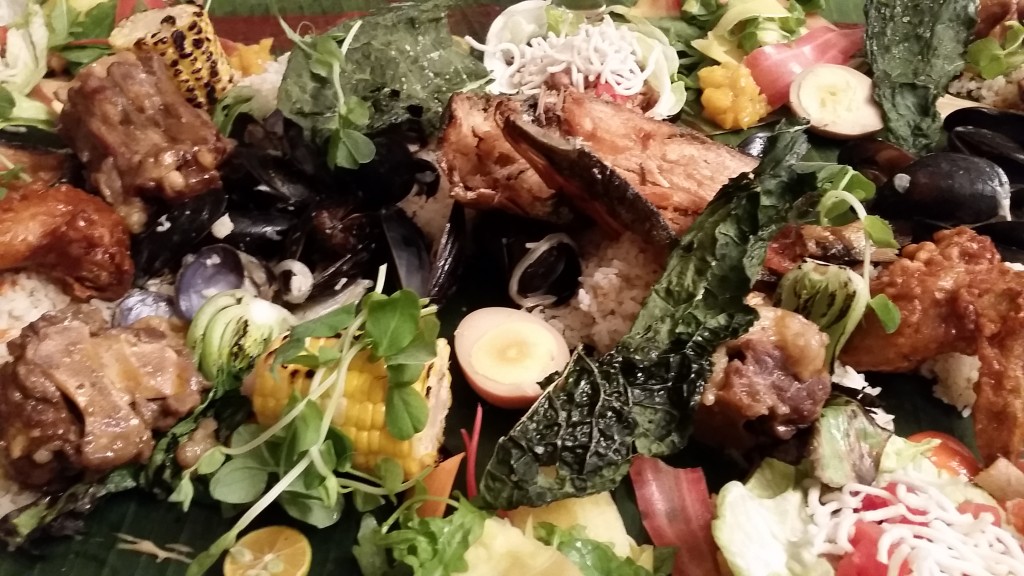 This type of meal was definitely a treat and I'm eager to bring friends and family here for several reasons:
-It's FUN
-It's a unique experience
-The food is uber flavourful.
The Hand to Mouth Dinner is now being served EVERY Sunday and costs $40 per person. For reservations please email info@lamesafilipinokitchen.com. PS Vegetarian options are available.
For more information:
Lamesa Filipino Kitchen 669 Queen St. W, Toronto 647 346 2377
Facebook: www.lamesafilipinokitchen.com
Twitter: @LamesaTO
Disclosure: My meal was complimentary however all opinions are my own