For 20 years, I lived at Bathurst/Sheppard. Therefore, the Milestones at Empress Walk was my "go-to" restaurant for a drink. Never ate there though….till last week when I was
invited to a six course tasting menu.
This menu featured culinary creations showcasing twists off Milestones' upcoming Summer Chef's Menu, paired with a selection of Constellation Brands finest wines. I have to say, I felt pretty honoured to be invited to this event. It was not only a "tasty" event but educational too as Executive Chef Jason Rosso and the Milestones Management Team were also present and spoke to us about the new initiatives at Milestones.
I have no doubt that these items will be a hit with customers this summer!
1. Crispy Quinoa Shrimp in a chimmi churri ailoi served with a vegetable slaw: This dish was my favorite. It had everything going for it and I KNOW I will be ordering this on my next visit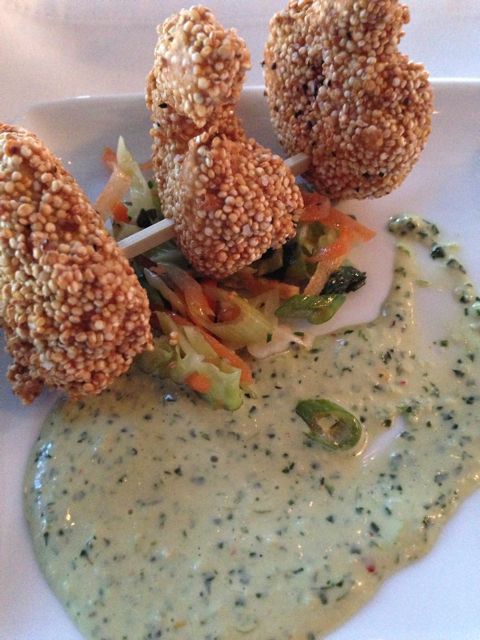 2. Panko Blue Crab Cakes with Fennel and Arugula Slaw and Chipotle Aiola. Again, another great dish!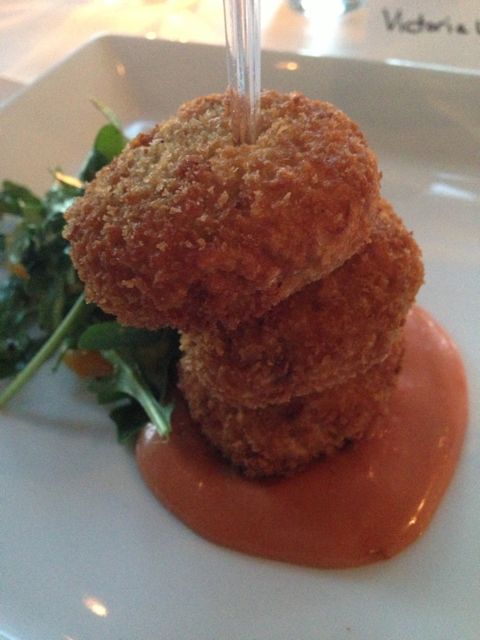 3. Spicy Thai Basil Stir Fry – rice noodles, shrimp and coconut milk. Something tells me that this is going to be a popular dish.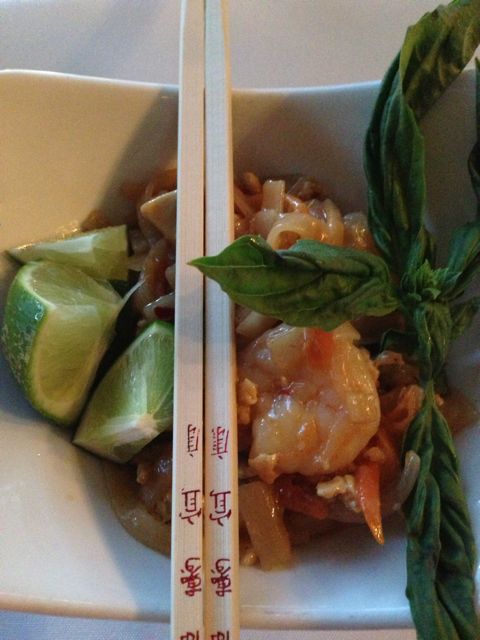 4. Surf and Turf: A duo of grilled flat iron steak and lobster fricassee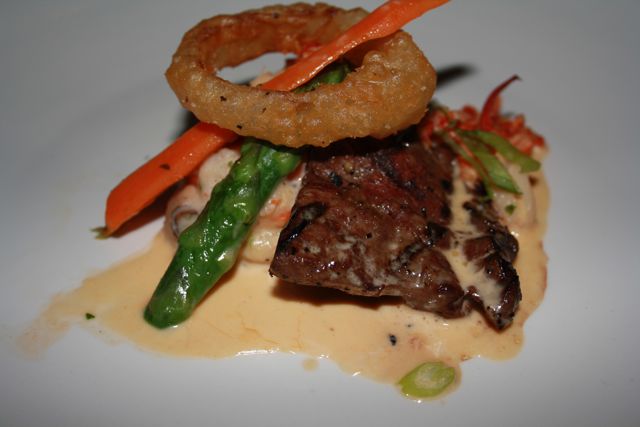 When coffee was served at the end of the meal, I turned to the Director of Operations for Eastern Canada, Todd  Attridge, who was sitting next to me and said: "Wow – this is really good coffee" and he replied "We just partnered with Starbucks!". I think this is great fit for both brands and delighted to have  my coffee of choice (Starbucks)  after a fantastic meal.
Milestones has it all – cocktails, wine, great food, and great coffee too!
Congratulations to the whole team at Milestones for such an amazing evening.
PS Loved the fact that the COO @FindlayMark was tweeting throughout the meal. #impressed.