Thanks to facebook (and not twitter..LOL), I saw an update that there was FREE vegetarian bimbimbap at a new restaurant called Seoul Food Co. Seeing as I love bimbimbap and I love the four letter word called FREE, I decided to go.
For those who don't know what bimbimbap is, here's a definition from Wikipedia:
Bibimbap (비빔밥, Korean pronunciation: [pibimp͈ap̚][1]) is a signature Korean dish. The word literally means "mixed rice". Bibimbap is served as a bowl of warm white rice topped with namul (sautéed and seasoned vegetables) and gochujang (chili pepper paste). A raw or fried egg and sliced meat (usually beef) are common additions. The ingredients are stirred together thoroughly just before eating.[2]It can be served either cold or hot.
The restaurant is located at the back of the Yakatori restaurant and is colorful with plenty of natural light.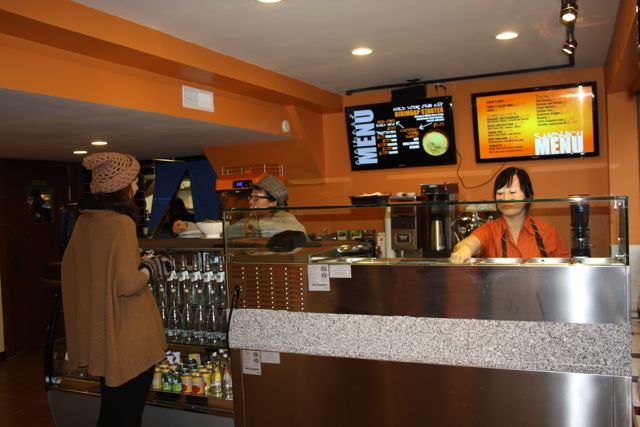 The menu is posted and is pretty straight forward. It's a perfect menu for busy students and professionals. Not to mention, it's so so healthy and at the right price point too.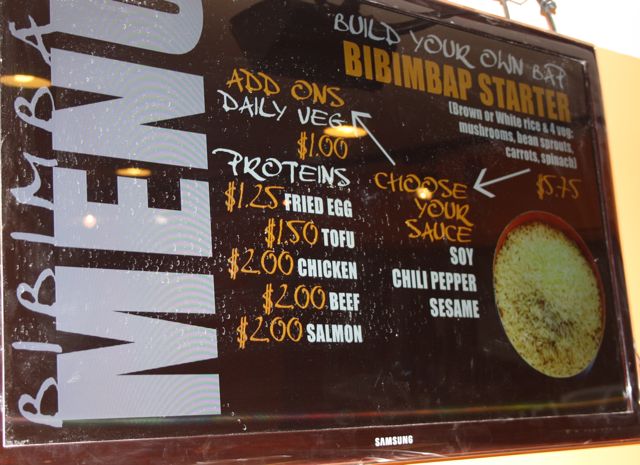 Here's what my lunch looked like: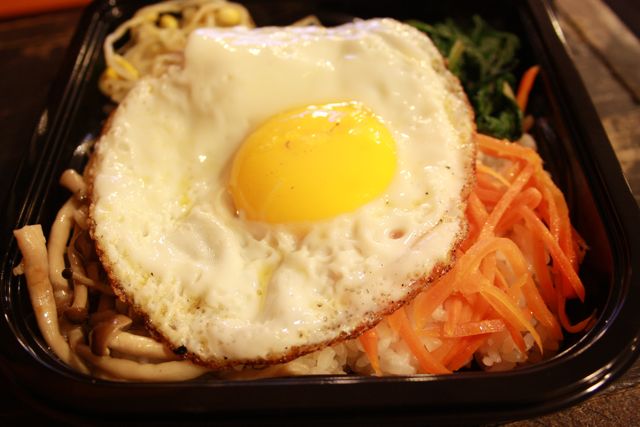 What makes this dish even better is the following condiment. I want this condiment on everything I order…LOL..it's SO SO good.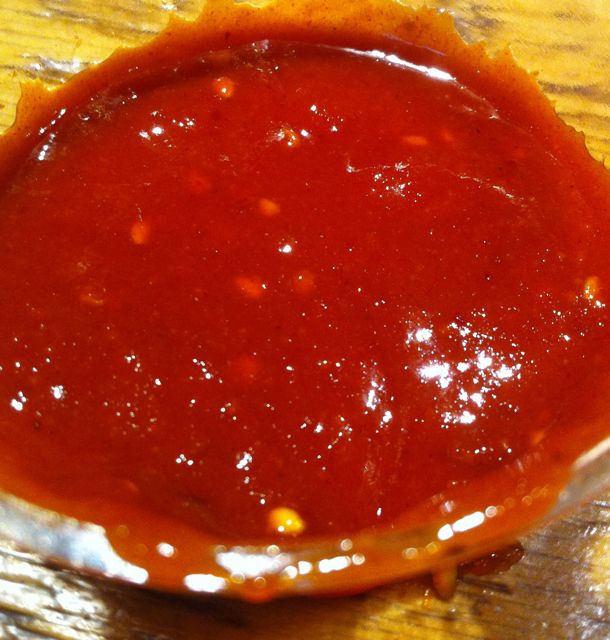 Not only did I enjoy the food, but I enjoyed meeting the owner Sang Kim who greeted each guest and took the time to chat with each guest as well. I was so impressed with his hospitality. The restaurant officially opens on Tuesday Dec 18th and I wish Sang Kim and his team, all the very best!!
Note to self: Must return to Yakitori to try their Kimchi Flight and Kimchi Served Three Ways #lovekimchi
For Further Info:
Seoul Food Co. 1 Baldwin (corner of Baldwin and McCaul)
Website: www.yakatoribar.ca
Twitter: @yakitoriToronto