I noticed on twitter that Yakitori Kintori was having a soft opening and decided last minute to go there for dinner to check out this new restaurant. I have to admit that it was hard for me NOT to go into Kinton Ramen (as I'm a huge fan) and Yakitori Kintori is located just above it.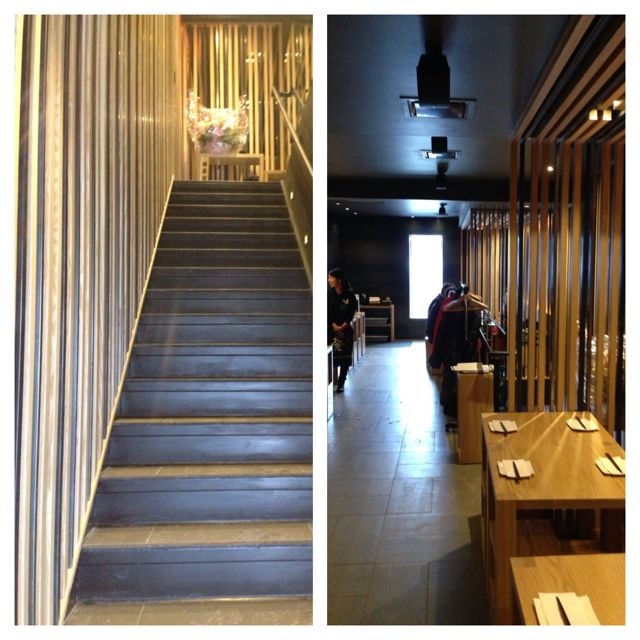 Naturally I was greeted with a warm welcome from ALL the staff and then parked myself at the bar  – directly in front of the kitchen so I could watch all the action. The staff were extremely attentive and helped me figure out what to order from the menu as I was very  extremely overwhelmed.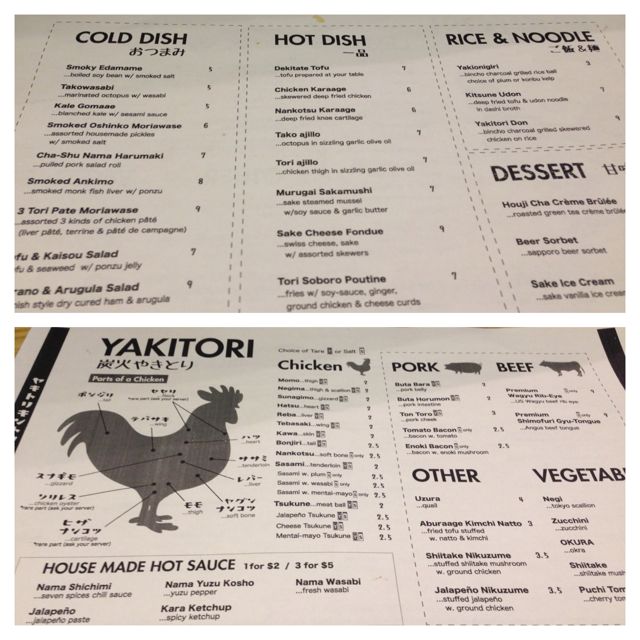 I ended up ordering: (top left) Beef and Pork Patty with Sunny Side up Quail Egg (Today's Special Skewers) (top right) Jalapeno Tsukune.(meatballs)
(bottom left)  3 Tori  Pate Moriawase (assorted kinds of chicken pate) (bottom right) Jalapeno Nikuzume – stuffed Jalapeno with ground chicken.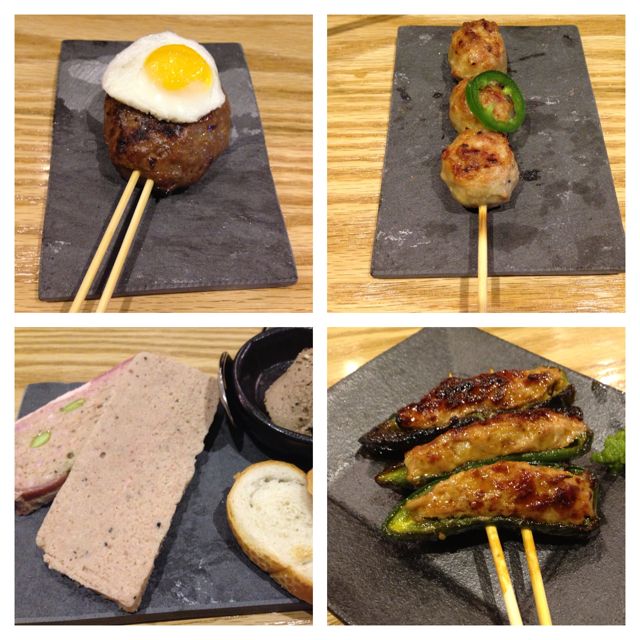 I also treated myself to grilled hearts (Hatsu) which I haven't had in about 30 years!!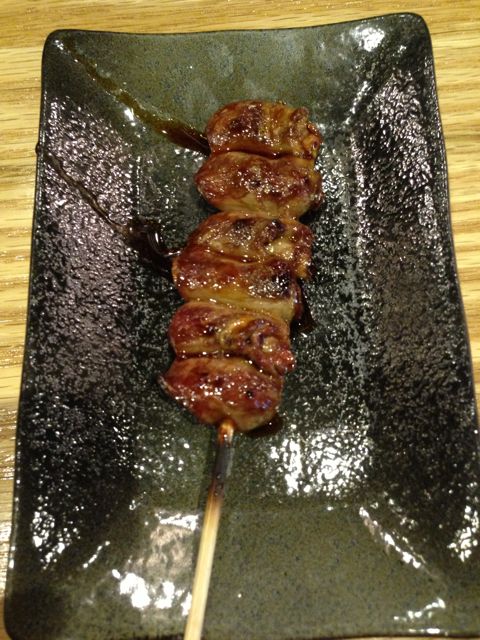 Every dish I ordered was a winner. Honestly. The meat was cooked to perfection and I wasn't craving 6 glasses of water after my meal! I would certainly order each dish again but most likely I will go back and order new dishes cause I'm wired that way!!
The meal ended up with this treat: A sample of Beer Sorbet and Sake Ice cream (ps I requested just a sample which is why this photo only has a small quantity in the spoon). I told the Chef that I want an entire mug of Beer Sorbet next time so I can pretend its'a Slurpee!! The beer sorbet rocked my palate.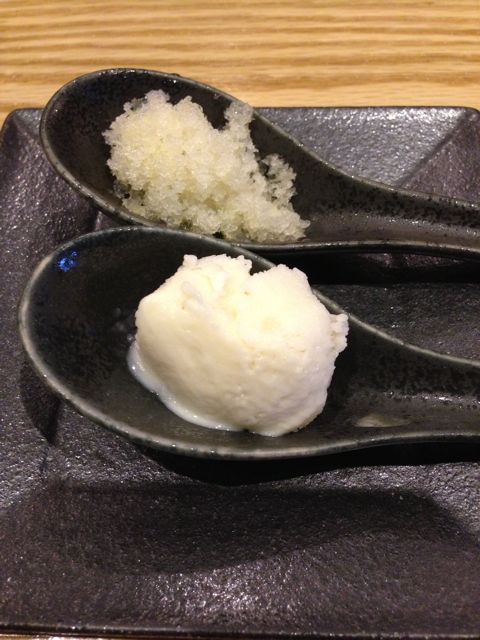 Congratulations Yakitori Kintori – I have no doubt that customers are going to love the food, atmosphere and service as much as I did.
For more information:
Yakitori Kintori, 2nd Floor, 668 Bloor St. W. Toronto, 416 551 7588
Twitter: @YakitoriKintori
Instagram: YakitoriKintori
Facebook: www.facebook.com/yakitorikintori