I have a long history with the Sheraton Tel Aviv. It actually goes back to 1988 when I had my last dinner there after spending 4 years attending Tel Aviv University. #truestory
However over the years, I continue to stay at this hotel and to be honest I haven't ever considered staying at any other hotel when visiting Tel Aviv. Plus I know many friends and family members who stay at the Sheraton Tel Aviv so I know it has a great reputation.
Here's just a few reasons why I  continue to stay at this hotel.
1. The views: Need I say more?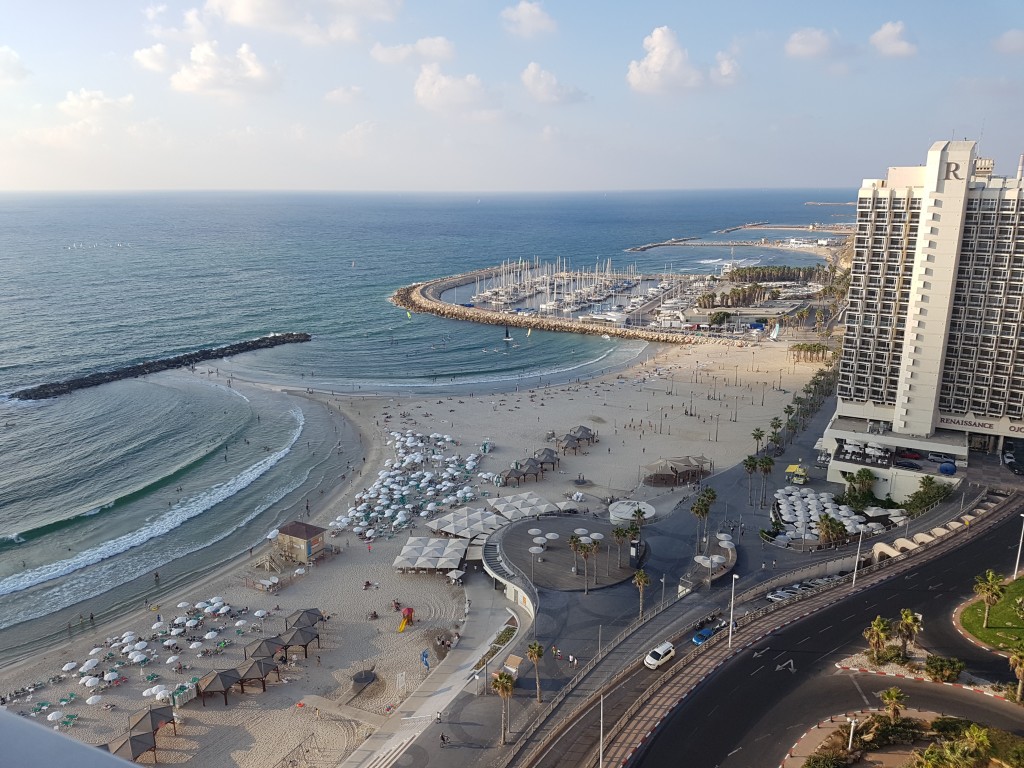 2. The Israeli Breakfast: This is a must so make sure it's included in the price of your hotel. If not, it's wroth the $$ to pay for it.  The selection is unlike anything you have ever seen in an North American Hotel. You have been warned!!
I couldn't possibly capture the entire range of what's offered at this Israeli Buffet however I can tell you that the ENTIRE restaurant is dedicated to it. Trust me – it's a sizeable restaurant.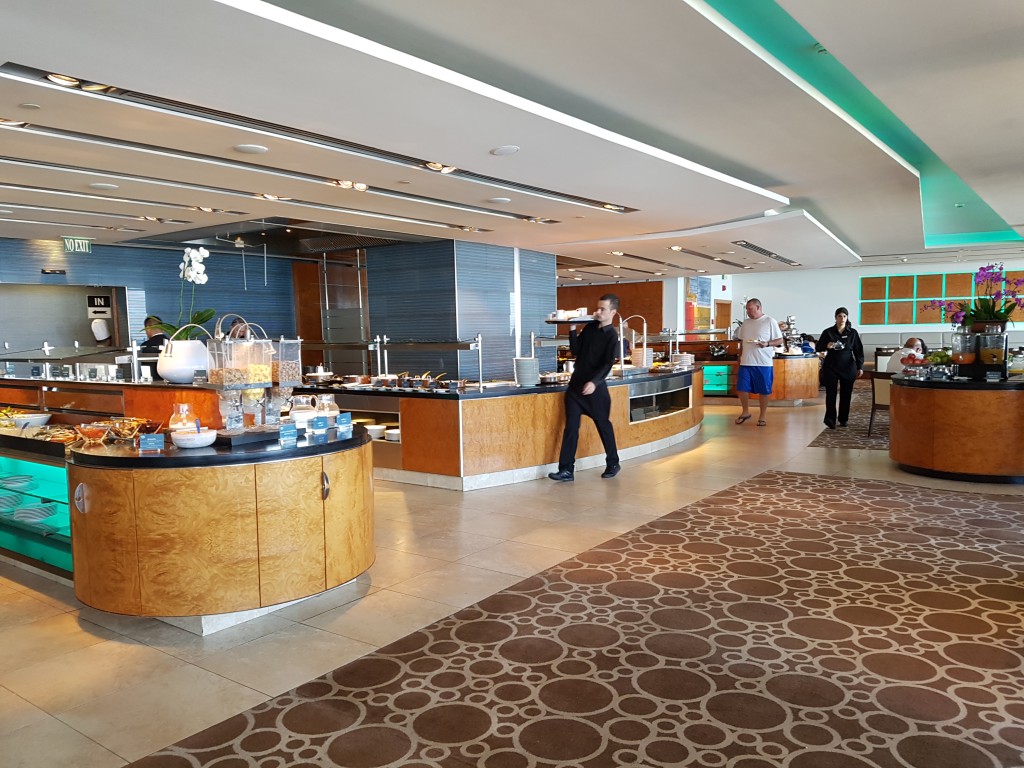 3. The pool/beach proximity: I spend most of my time at the pool however if you cross the street – voila – you are the beach!! As you can see, it's a great place to capture the gorgeous sunset.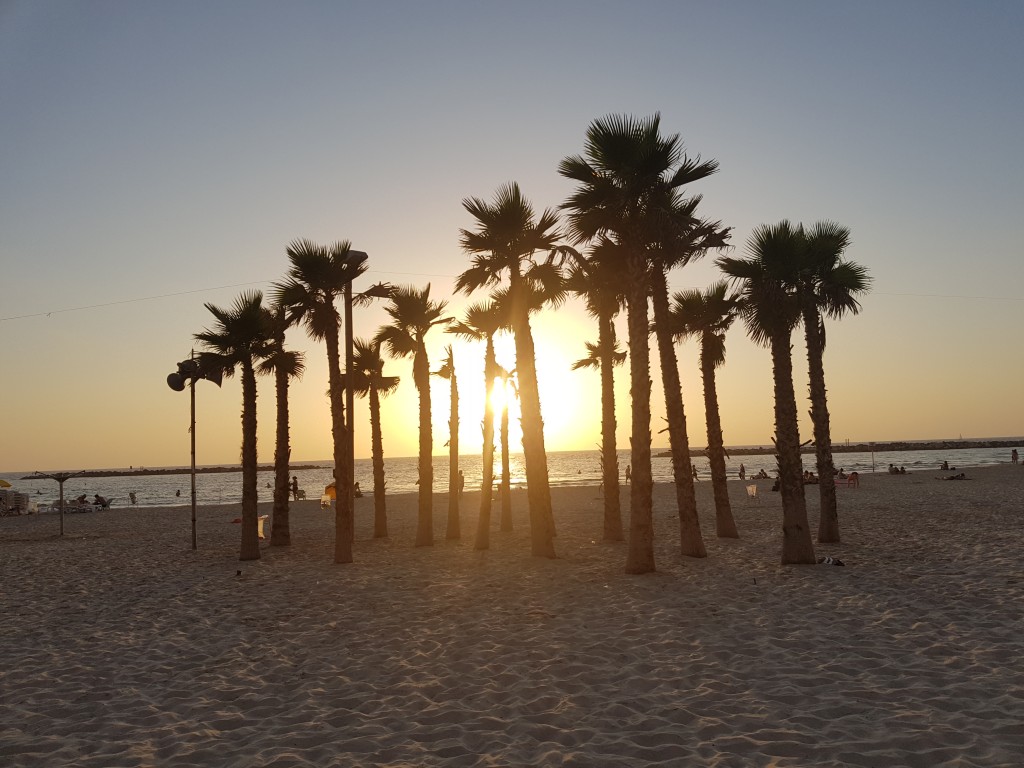 4. The service: Everyone was courteous and helpful – the bellboys, the front desk staff and front desk staff too. We had no complaints.
5. The Club Lounge: I'm not a world traveller however I have seen a few club lounges in my life and this one is the best ones I've ever seen. There's food served all day long and an incredible outdoor patio to view the city.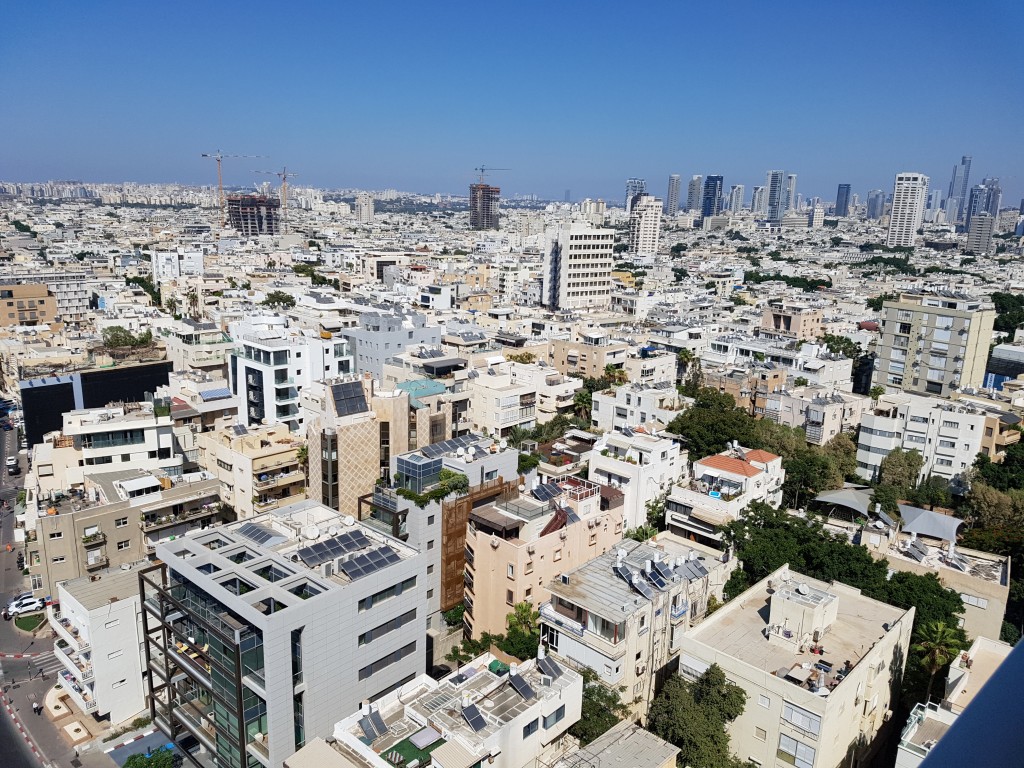 For more information:
Website: www.sheratontelaviv.com
Twitter: @SheratonTelAiv