Trader Joe's recently opened in Buffalo!!  This is great news for foodies like me. Naturally I had to stop enroute back to Toronto from Greenwich Conn last week.
I've been a fan of Trader Joe's ever since I went to visit their store in Detroit. Lot's of amazing products with pretty good prices too. Definitely not your average grocery store.
When you walk into the new Buffalo location, you are greeted by this mascot!!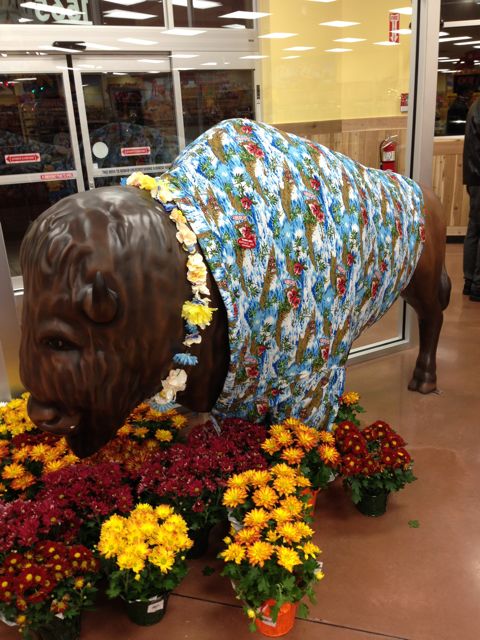 Then the fun begins as you walk thru the aisles looking for goodies to buy!! Here are a few items that went into my grocery cart.
1. Ginger Miso Broth: at $1.99 a box! So I bought two. The other night I used it and now I'm kicking myself that I didn't buy 6. Arghhhh.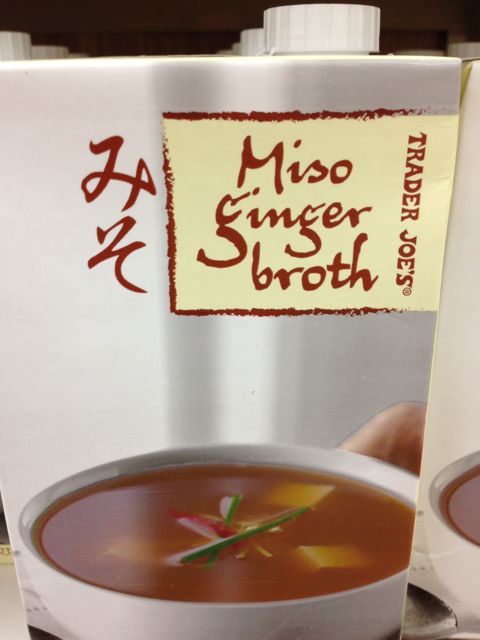 2. Dried Kimchi: Haven't tried it yet but it intrigued me.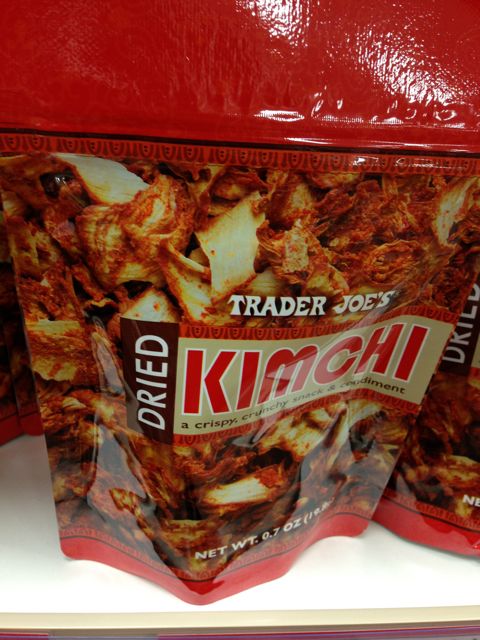 3. Milk Chocolate Covered Toffee Popcorn: I served this the other night with on a cheese platter and they were inhaled.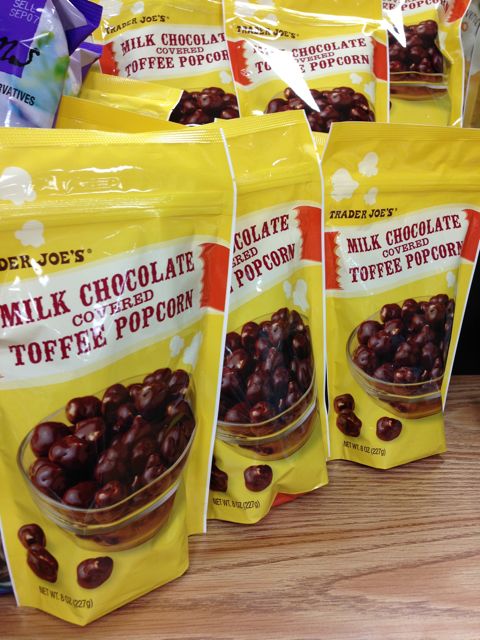 4. Speculoos Cookie Butter: Described as "A deliciously unusual spread reminiscnet of gingerbread and made with crushed biscuits"  I spread some of this on a cracker and even though it was sweet – I enjoyed it. Basically, I'm a sucker for anything with the word gingerbread in it.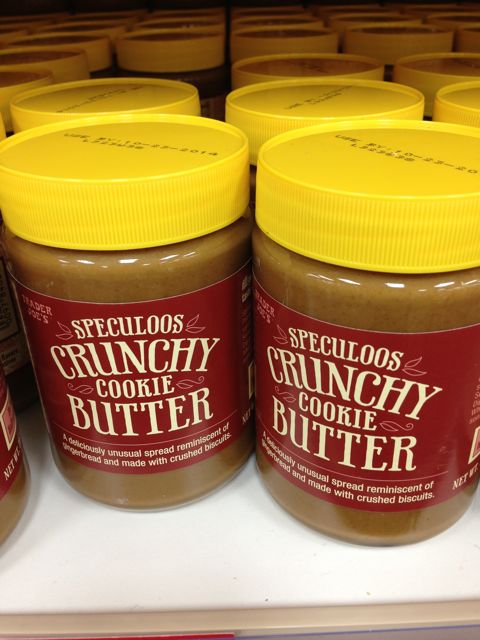 5. Soap. ..that's right..Soap!!  I bought one bottle on my last trip to Trader Joe's in May and this time I bought 3 bottles. I'm getting smart!!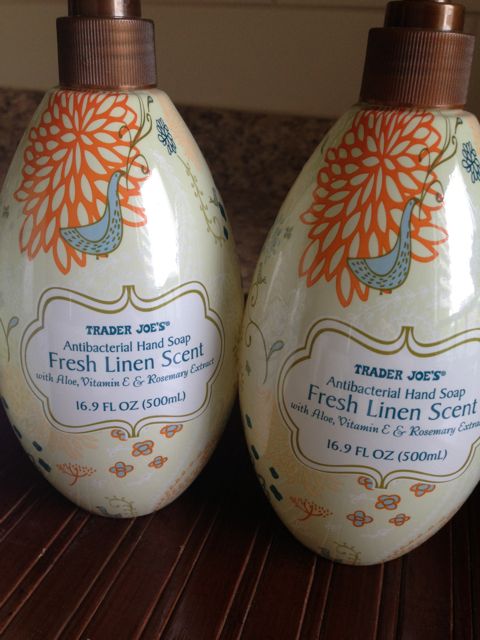 Definitely worth visiting!!
For More Information:
Trader Joe's (Amherst) 1565 Niagara Falls Blvd. 716 833 4687
Hours : Monday to Sunday 8 am to 9 pm.