I will be honest. I have no time to write a long blog at the moment. Here's why:
-I've been enjoying the sun (err…suntanning WITH sunscreen) and I think my brain is also suntanning.
-I'm off to Hartford Connecticut for a family bar mitzva and the only thing I can think about is #road trip
-I haven't packed yet which means I'm scrambling at the moment!
So this is going to be a BRIEF blog post about my BRIEF breakfast this morning.
It all started with this cute little 5 minute breakfast sandwich maker from Hamilton Beach.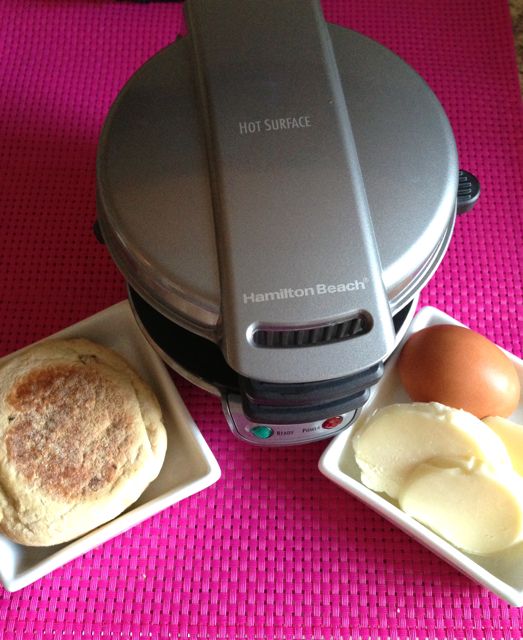 In the morning, I let this cute little appliance warm up for 5 minutes. I then assembled the ingredients into the cute appliance and put the timer on for 5 minutes. Notice, I'm using the word "cute"…over and over again. This appliance is truly adorable AND functional too!
BINGO – Breakfast.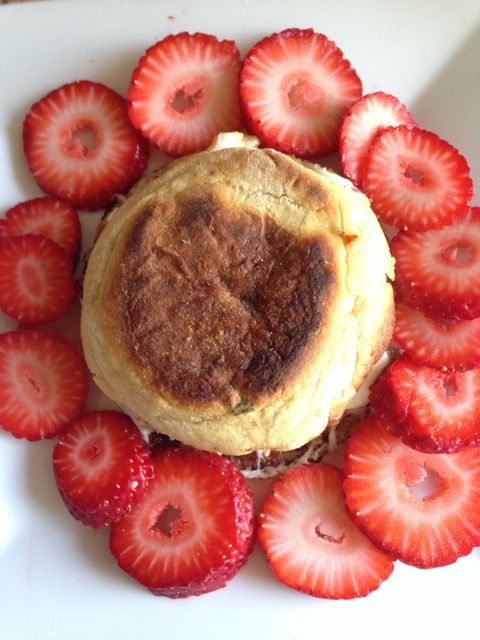 Now only if I had 5 minutes to clean the sink!! Notice there is no picture of my sink…LOL
For more information: Please visit Hamilton Beach. They really do have an awesome line up of amazing appliances. Please note: that this cute 5 minute sandwich maker won't be available till August. K?
One more thing: Thanks Fathcom Communications for inviting me to the Hamilton Beach #Social Media Kitchen event. It was nothing short of fabulous.